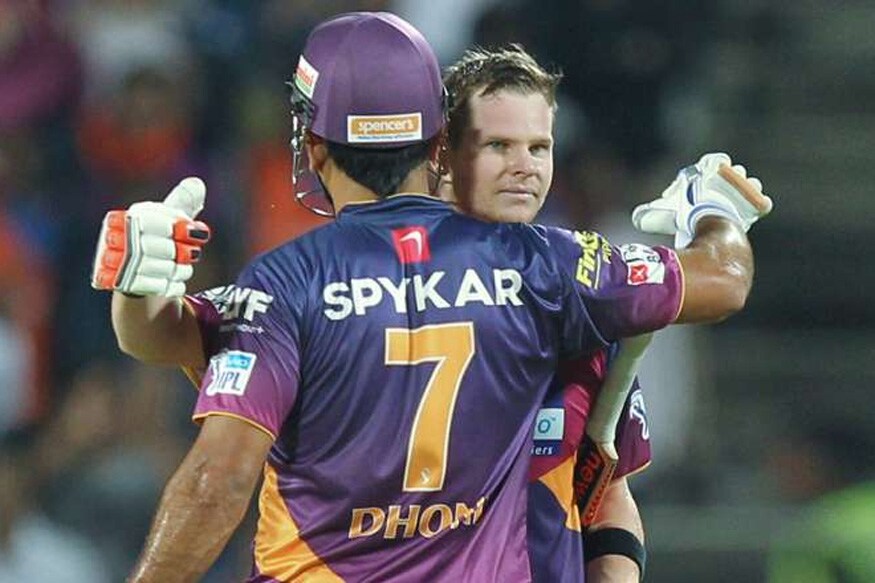 New Delhi: The auction dates ahead of the 11th edition of the Indian Premier League was announced as January 27 and 28 and the venue will be Bengaluru. But an interesting aspect is how an Australian dominates the scenes in the cash-rich Indian domestic T20 league. Even as the notion is that MS Dhoni is the most successful skipper in the league, the reality is that Australia skipper Steve Smith has a better win rate. Smith leads the race with 16 wins in 24 games at a win rate of 66.67%.

Close on Smith's heels is Mumbai Indians skipper and current stand-in India skipper Rohit Sharma. He has 45 wins in 75 games at a win percentage of 60%. Interestingly, on the third spot is none other than the God of cricket Sachin Tendulkar. Even though he wasn't too successful as the skipper of the Indian team, Tendulkar's win rate is third on the list with 30 wins from 51 games at a percentage of 58.82.

Dhoni finds a place on the fifth spot behind Australian Cameron White. While White has 7 wins from 12 games at a rate of 58.33%. Dhoni has 83 wins from 143 games at 58.04.




This year's auction will see teams having an increased budget of Rs 80 crore from previous Rs 66 crore. In all five players can be retained by a franchise, which includes two Right to Match cards.

Subject to approval from the television broadcasters Star India, the BCCI is likely to change the timing for the IPL matches from the upcoming season, with the 8pm match game beginning at 7 instead.

The 8pm start has often seen the matches continue well past midnight, thus causing a problem to the fans at the stadium and to parents of kids at home, watching on television.

It was in a IPL general council meeting that the chairman Rajeev Shukla floated the idea of an early start. The idea was welcomed by the franchises, but finalising on it would depend on the broadcaster.

The GC meet saw the approval of another change in the format of the tournament, wherein, like in European football, teams will be afforded a mid-tournament transfer window, such that a player who has played two games out of seven, can move to a different franchise.

"It was just a thought (starting game at 7pm) and everyone welcomed it but first we need to speak to broadcaster and take their nod. We will work on modalities then. There have been many centers where traveling is major concern. All the issues were discussed and we all thought to start the game but early," IPL chairman Rajeev Shukla said.



First Published: December 20, 2017, 11:54 AM IST