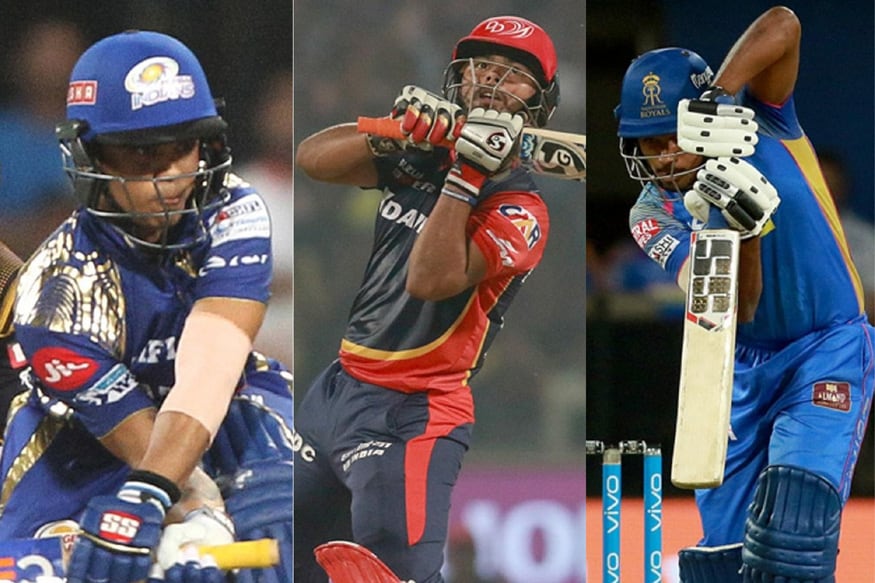 New Delhi: There seems to be no end to MS Dhoni's domination in the world of cricket. Having successfully served the Indian team in different capacities for over a decade, Dhoni is still a force to reckon with, be it with his batting or his keeping. The 36-year-old hard-hitter, whose strike rate was on a dip throughout 2017, seems to have reinvented himself and that is at full display in this year's IPL.
Leading the Chennai Super Kings once again, after a gap of two years, Dhoni has been in sublime form and is having his best IPL ever since its inception in 2008. In the 10 matches so far MSD has scored 360 runs, at a strike rate of 165.89, as compared to 116 during last year's IPL.
His resurgence only means that Dhoni is here to stay at least till the 2019 World Cup, and a couple of seasons after that. Though age may not be on his side, he is still India's best wicket-keeper batsman by a mile.
But this year's IPL has brought to the fore some keeper-batsmen who could replace Dhoni in the limited-overs format, if at all the need arises. Apart from Dhoni, this year's IPL has seen the rise of some other wicket-keepers, who have impressed with the bat, and behind the wicket.
The first name that comes to mind is Delhi Daredevils' Rishabh Pant. The 20-year-old swashbuckling batsman looks like the one for the future, having mustered 521 runs in 11 matches, at an average of 52.10. He has a hundred and three fifties to his name this season, playing for his side. Though unorthodox at times, Rishabh has managed to score runs consistently for his team, and is the orange-cap holder too. With his hard-hitting abilities, he can change the game in a matter of few overs.
His wicketkeeping has improved from the previous years, and once expects him to cling on to some difficult chances and produce magical stumpings. The selectors will certainly be making a note of his performances.
Another keeper-batsman, Sanju Samson has been in top form for Rajasthan Royals. In this year's IPL he has scored 332 runs in 10 matches at a strike rate of 141.27. After coming to the limelight in 2013 edition of the tournament, Sanju could not do justice to his talent in the next few seasons and his form fizzled out. But he has managed to turn the tables around, so much so that he is certainly back in the national reckoning. What remains to be seen is whether he can handle the pressure in tough situations.
His keeping is a cause of worry too, and he is not the first choice for the role, in his franchise too. It wouldn't be wrong to say that he is an occasional keeper.
These two men—Pant and Samson—face some stiff competition from Mumbai Indians' Ishan Kishan. The Jharkhand boy has time and again played innings of mettle, which have made heads turn. Getting chances regularly at the top of the order, Ishan has scored 238 runs from 11 games, that includes two fifties as well. He has been great behind the stumps too having effected 9 dismissals till now. Former U-19 skipper Ishan looks solid with the bat, but a little more consistency will do no harm.
With the kind of talent these three men possess, it is but natural that these three will someday represent the country. But what remains to be seen is that who fits the bill well, according to the demand of the team. And on that front Pant looks like a front-runner.