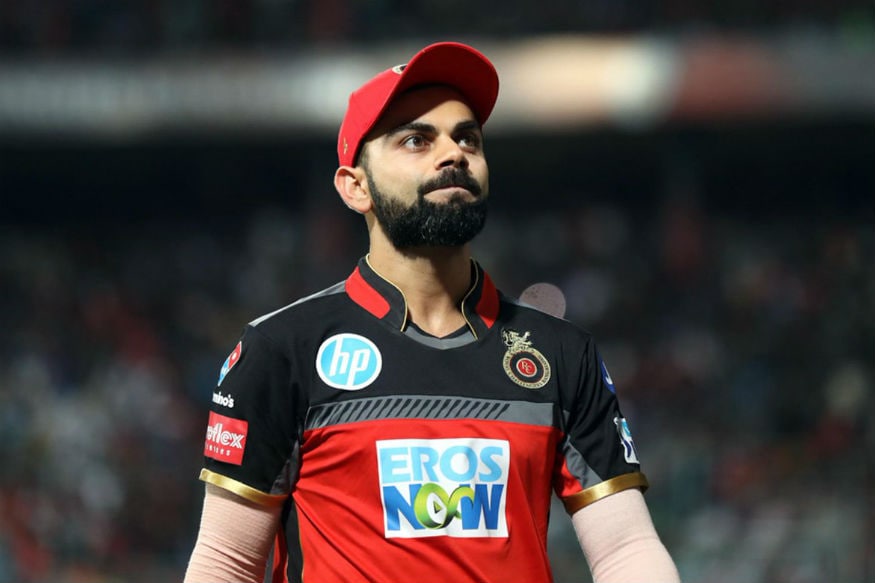 The Royal Challengers Bangalore and Virat Kohli finally had something to be happy about as they overcame the Mumbai Indians in a tight encounter at the Chinnaswamy Stadium on Tuesday by 14 runs.
RCB, who looked set for a big total but could only manage 167 during their innings had their bowlers to thank, especially Tim Southee for some fine performances under pressure as they conceded only 20 runs in the last three overs to help the Royal challengers secure two vital points and move to the fifth spot on the table. Praising his bowlers, skipper Virat Kohli expressed joy about the win in front of his wife Anushka Sharma, who's birthday was on Tuesday.
"My wife (Anushka Sharma) is here, it's her birthday & it's a little birthday gift to her. I'm glad she could enjoy the win watching from here & it's very special to achieve 2 points in front of her," Kohli said at the post-match presentation.
Speaking about how important the win was considering their recent performances, Kohli said Commenting on the importance of the victory, Kohli said, "We needed that win. Such an important stage of the tournament. We all believe in the changing room that this was the push we needed. Important two points. Just told the bowlers, to back their gut. Take ownership of your field, your plans, and own it. Siraj, Colin, Southee were excellent. Umesh, Chahal everyone bowled well. The one over that JP Duminy bowled and Manan targeted (for 22 runs) took the game away from them. We needed impact performances and that's what happened."
Meanwhile, a dismayed, MI skipper Rohit Sharma said, "It is disappointing to be on the losing side. We got ourselves to blame though. Didn't play smart cricket which was required, losing wickets in the powerplay didn't help, that's where we lost the game. We wanted to keep ticking with the scoreboard, partnerships would have helped us. Credit to RCB, they bowled really well, it was a tough wicket and they kept us guessing all the time and it made things very difficult for us."