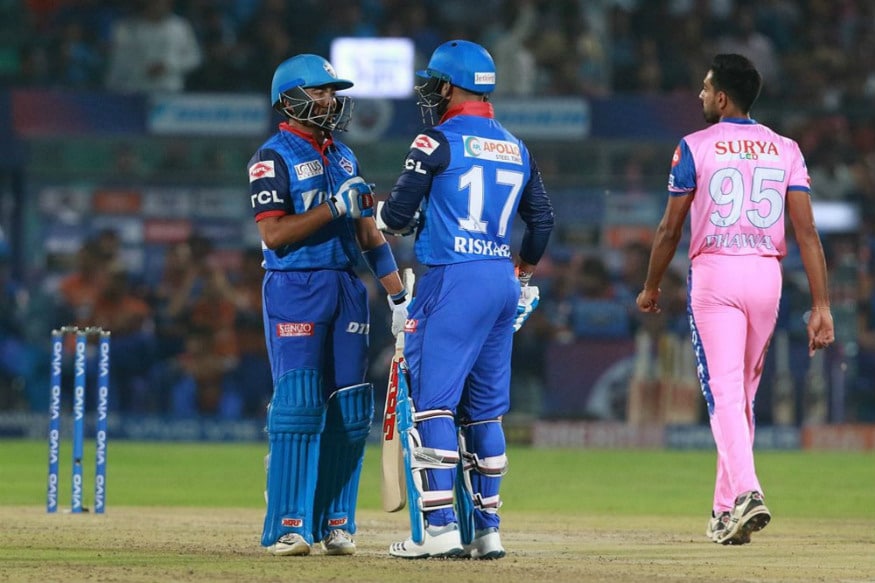 When Delhi Capitals take on Rajasthan Royals at the Feroz Shah Kotla Stadium on Saturday, they'll do so as a team that is a force to be reckoned with in this season's IPL. And depending on the result of the matches on Friday, it could make or break for Rajasthan who are mathematically still alive in the tournament.
Here, we take a look back to what happened on the last five occasions when these two sides clashed.
April 22, 2019, Delhi won by 6 wickets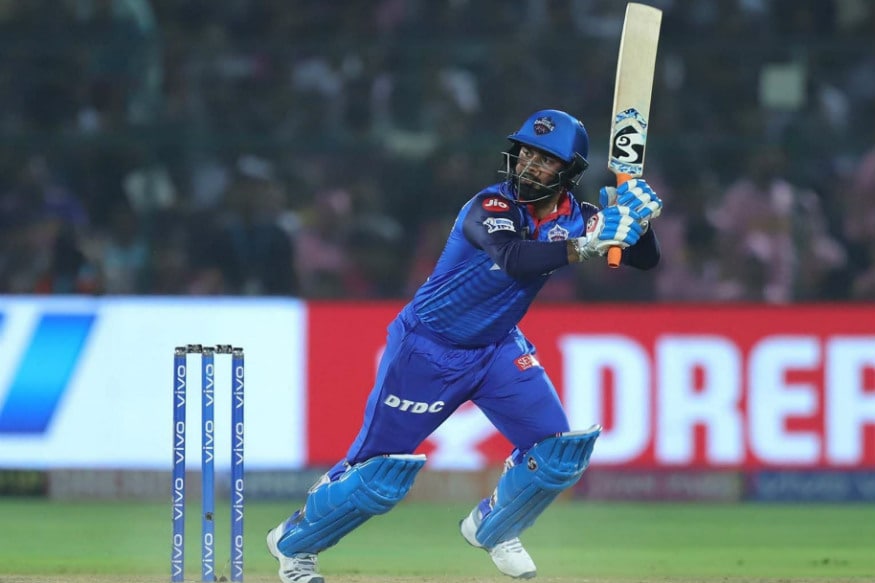 (Image: IPLT20)
The win over Rajasthan earlier in the campaign helped Delhi seal a playoff spot for the first time since 2012, when the away side chased down a total of 191 thanks to the brilliance of Rishabh Pant.
Pant's innings of 78 off just 36 balls completely overshadowed the century scored in the first innings by Ajinkya Rahane, who scored 105 off just 63 balls. It was a match tailor-made for batsmen on a pitch that encouraged strokeplay, with the bowlers not finding much joy. That the lowest economy rate of any bowler on either team that match was 7.75 runs per over tells you the story.
May 2, 2018, Delhi won by 4 runs (D/L method)
No one likes a rain interruption right? Except when it makes the match more interesting, one might not mind. The home side Delhi's score of 196/6 was reduced to 151, the target for Rajasthan Royals on that evening. The trinity of Pant, Shaw and Iyer did the bulk of the damage for the home side.
Jos Buttler, however, had other things on his mind. He smashed an 18-ball 50 to give Rajasthan a big push in pursuit of the total, but Amit Mishra and Trent Boult managed to pull things back for Delhi. Eventually, their bowling efforts paid off as Rajasthan fell short of the target by four runs, even though they had five wickets remaining.
April 11, 2018, Rajasthan won by 10 runs (D/L method)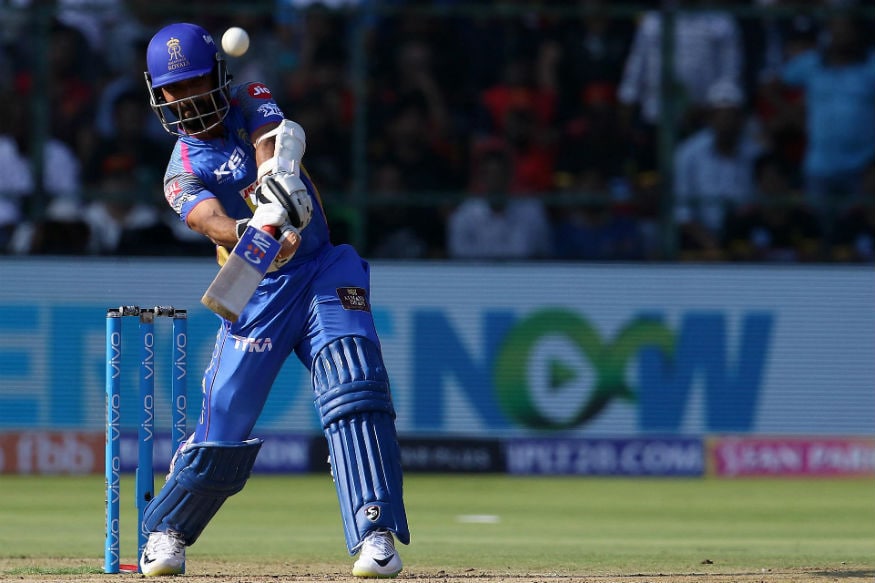 Rain seems to be a prominent theme in encounters between these two sides, and on this occasion it was Rajasthan Royals who took home the spoils. The home side put on 153/5 in the first innings, thanks chiefly to Ajinkya Rahane's start of 45 off 40 balls.
After a heavy spell of rain, Delhi's revised target was 71 runs to win in six overs. Eventually, they could only reach a total of 60 runs, and were never really in the chase after Colin Munro was run-out off the very first ball.
May 3, 2015, Rajasthan won by 14 runs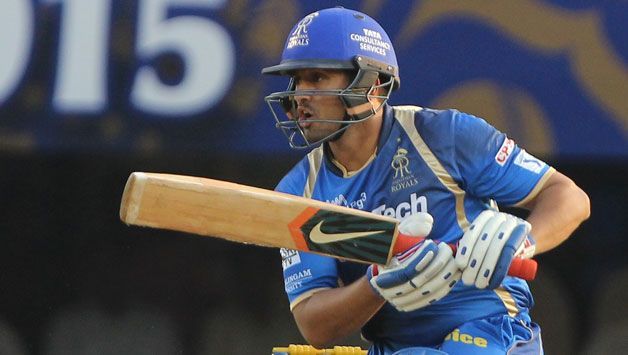 The last match played between Rajasthan and Delhi before RR received a two-year ban, it was Ajinkya Rahane's unbeaten 91 that helped Rajasthan to snap their losing streak in the 2015 edition of the IPL.
Riding on Rahane's knock which contained nine fours and three sixes, and buoyed by Karun Nair's 61 off 38 balls, Rajasthan put up a score of 189/2 in the first innings to set Delhi a challenging target.
Mayank Agarwal departed soon for Delhi in reply, and JP Duminy did try to rescue the innings, but his 56 off 39 balls was mere consolation in the end as Delhi winded down with 175/7 in 20 overs.
April 12, 2015, Rajasthan won by three wickets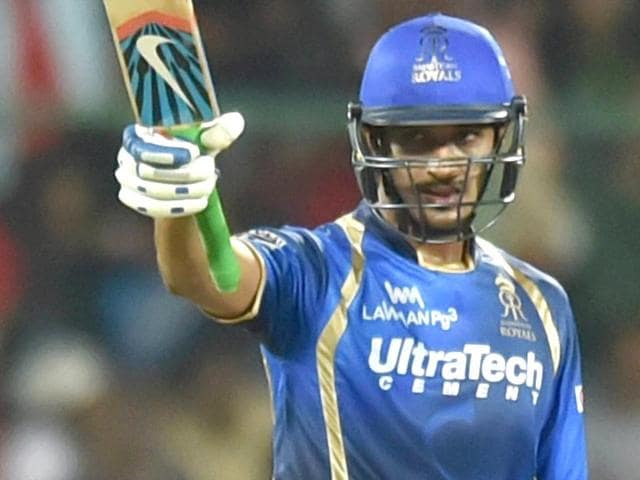 The match turned out to be a classic, last ball affair, one for the ages.
Though no Delhi batsman crossed 44 while batting first, it was a string of consistent scores from Mayank Agarwal, Shreyas Iyer, JP Duminy and Yuvraj Singh that got Delhi to a total of 184/3 in their 20 overs.
Ajinkya Rahane didn't waste any time in his response, and he hit fours at regular intervals. However, he seemed to be the only one posing a threat, as RR lost wickets at the other end with regularity. That was till Deepak Hooda walked in.
Hooda built a strong partnership with Rahane which took Rajasthan closer to the target, scoring 54 off 25 balls. Even though he eventually fell, Chris Morris and Tim Southee were at the crease to take Rajasthan over the line off the last ball of the match, registering a famous win.​