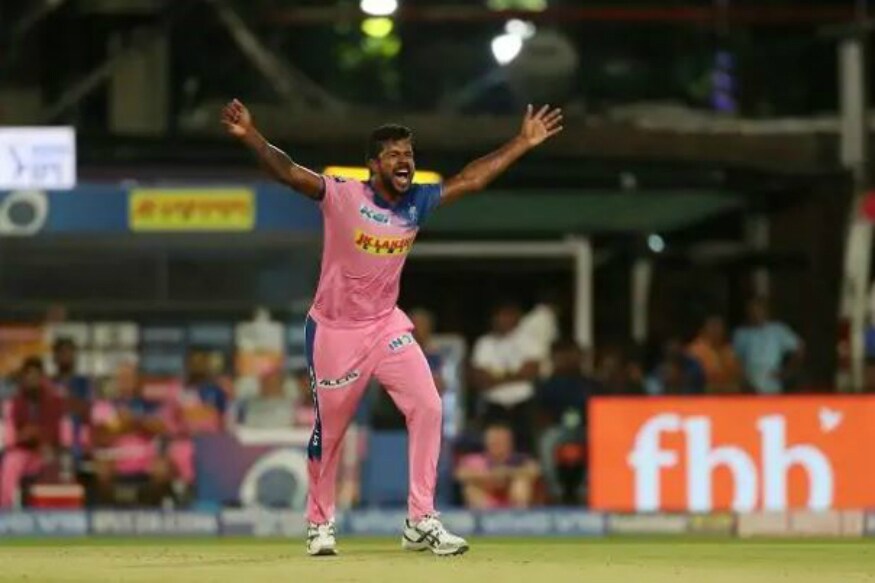 Varun Aaron had only played once in the season for Rajasthan Royals before the game against Kolkata Knight Riders. In that match against his former team, Royal Challengers Bangalore, he conceded 16 in one over and was never called upon to bowl again. He sat out the remaining matches until Kolkata beckoned and the quick Eden wicket prompted the think-tank to play Aaron.

Crucially, Aaron was given the new ball by Steven Smith and he made it count. The seamer generated sharp seam movement back into the right-handers and had Chris Lynn edging back onto his stumps off the third ball of the first over.

Aaron seemed in great rhythm and completed his first two overs, giving just three runs. While he was good with his pace, Aaron ensured that it wasn't complemented with wayward lines and stuck to his channels. The ball was moving around and his two opening overs gave Smith enough confidence to try him for one more over in the powerplay.

The move worked as Aaron once again generated sharp inswing to bowl Shubman Gill through the gate. The youngster left a gaping hole between bat and pad and Aaron's inswinger was good enough to sneak in and hit the stumps.

He finished with figures of 2/20 in the match and stamped down his value in the side on helpful wickets.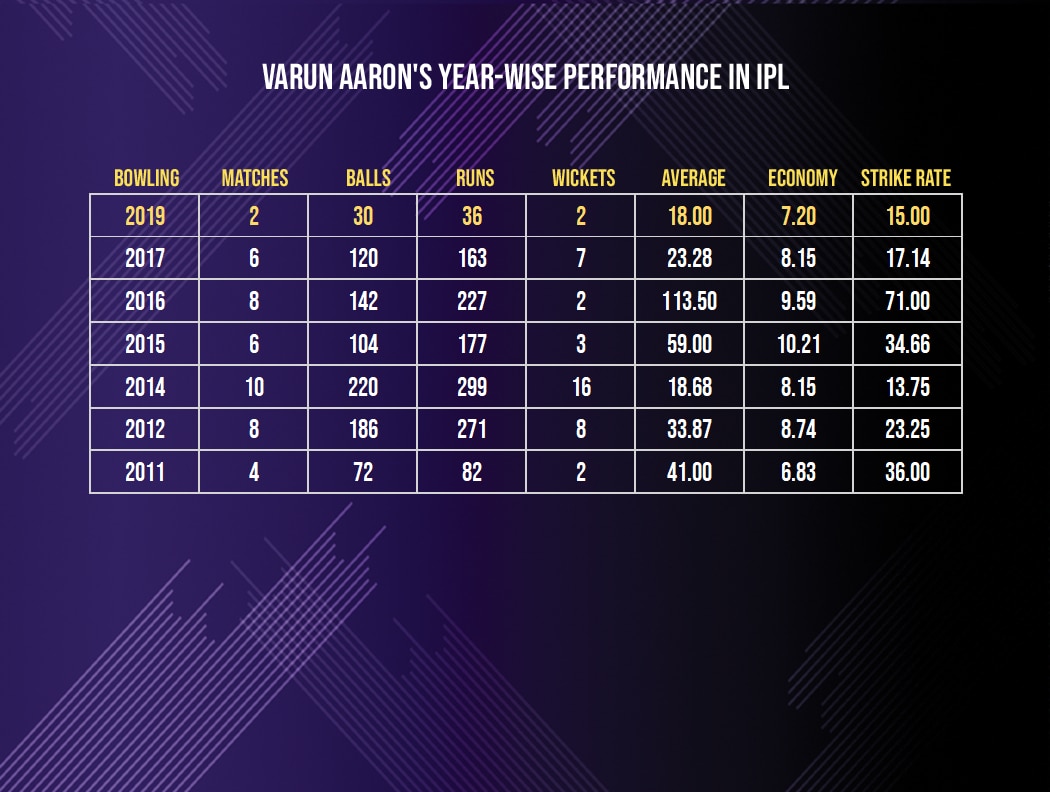 While this is his seventh year in the IPL, Aaron hasn't established himself as a regular member in the starting XI of any franchise he has played for. The maximum number of matches he has played in a single year so far is 10 in 2014. He also missed the entire 2018 season after being unsold at the auctions.

That, though, was perhaps a tad harsh on Aaron who had a couple of good games for Kings XI Punjab in the year before that. But that has been his problem. Aaron has often produced good one-off performances without really putting in a follow-up show.

After his good show at Eden, it might be something for Aaron to prove. Often criticised for being wayward with his line and length, Aaron hasn't often been used by captains well going by data.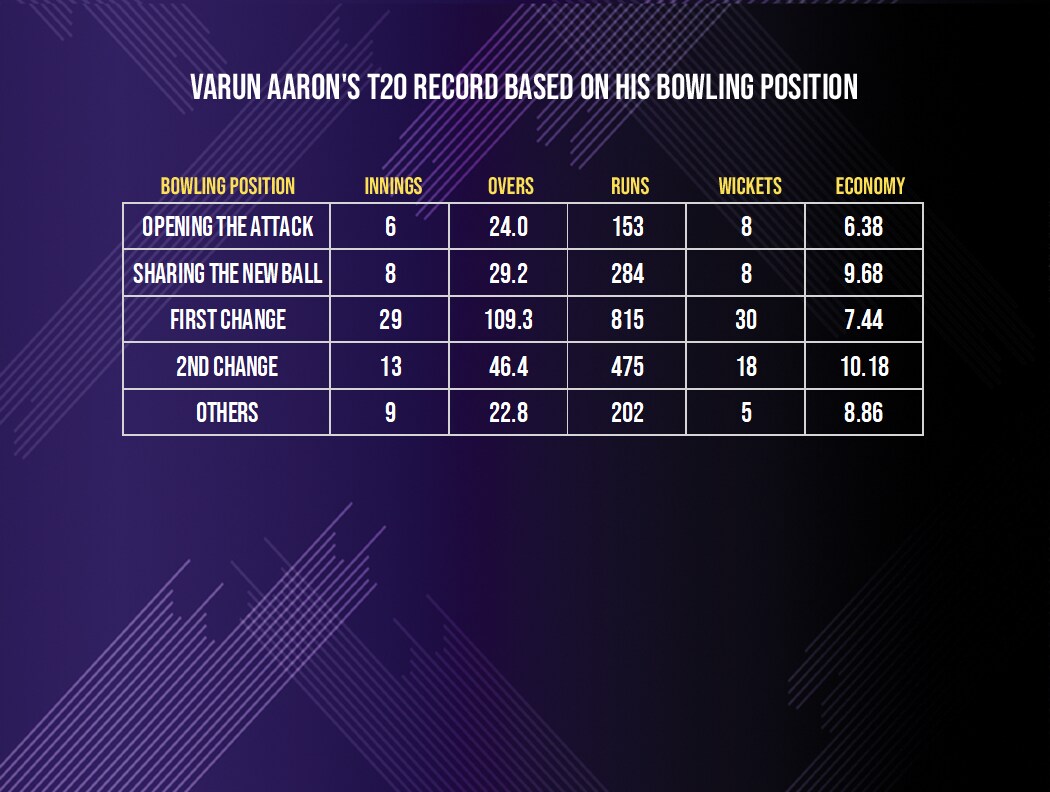 As a new ball bowler bowling the first over of the innings, Aaron has taken eight wickets in 6 matches at an economy of 6.38. This - the economy on particular - is in sharp contrast to his numbers when given the ball later in the game or when asked to share the new ball responsibility.

When he shares the new ball, Aaron goes at an economy of 9.68 while his numbers are no better when brought in as the first-change bowler or later in the game. But when he is trusted to bowl that first over, it seems to be a motivating factor for Aaron.

He has only ever bowled 24 overs when opening the attack first up - a fact that shows why captains or teams haven't used him well - but has telling numbers when doing so. The Eden performance further emphasized that this is his preferred bowling position and after seven seasons in the league, Rajasthan Royals on Thursday might finally have cracked the code of using this wicket-taker the right way.

First Published: April 26, 2019, 12:17 AM IST