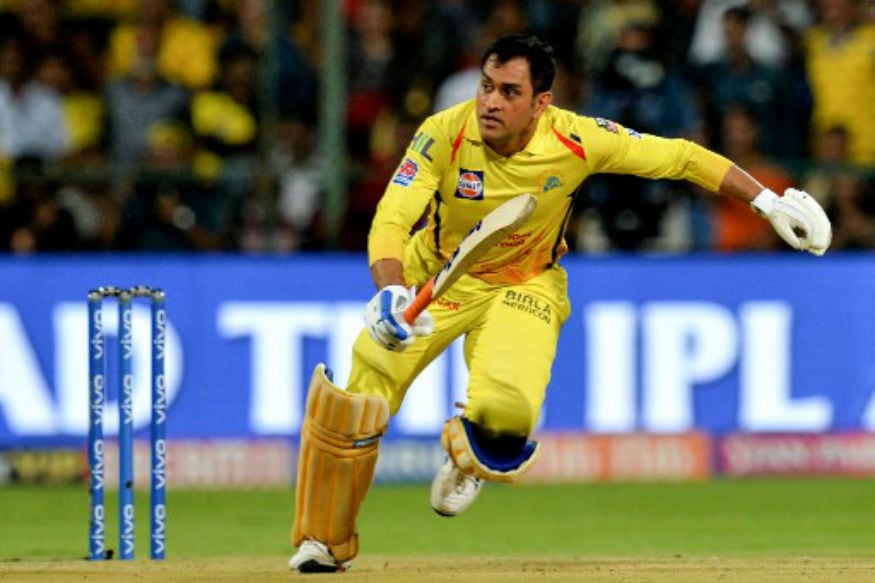 IPL 2019 saw a plethora of great batting performances – there was some sensational batting from the likes of Andre Russell, Hardik Pandya, MS Dhoni, Jonny Bairstow, Rishabh Pant, David Warner and Jos Buttler amongst others.
There were as many as 6 hundreds and 106 fifties scored in the tournament.
We select the best 5 innings based on a combination of runs scored, strike rate, situation of the match and the nature of the performance.
1. Jonny Bairstow–114(56) & David Warner–100*(55) vs RCB in Hyderabad
Jonny Bairstow and David Warner put together four century stands in IPL XII and were by far the most successful pair in the tournament. Thus it is only fair that we pick both when they blasted the highest partnership of the season – 185 vs RCB in Hyderabad. Bairstow dominated the partnership smashing 114 off just 56 deliveries – the highest score of the IPL. He hit as many as 12 fours and 7 sixes and his most productive shot was the slog which fetched him 34 runs.
Warner went on to score a hundred in 55 deliveries with 5 hits each to the fence and over it. His most productive shot was the flick which gave him 21 runs. Both of them were in almost total control throughout the innings as their Control Percentage (Number of shots hit in control of the ball) of 83% and 87% indicates. Again, Cow-Corner or Deep Mid-Wicket was the most productive scoring area for both the batsmen. SRH posted 231 for 2 which was the second-highest total of this season.
2. Andre Russell–48*(13) vs RCB in Bengaluru
KKR were chasing a mammoth 206 against RCB and were trailing behind at 139 for 4 in 15.4 overs when Andre Russell joined Dinesh Karthik at the crease. 67 were still needed for victory off just 26 balls at a required run rate of 15.46 which is equivalent to a strike rate of 257.7!
Russell hammered Marcus Stoinis for three consecutive sixes in the 18th over before launching into Tim Southee and blasting him for 28 in the 19th – 6,6,6,4,6 – it was complete carnage in Bengaluru on the 5th of April. Sixes over long off and long on, over deep-midwicket, over point – slower ones, shorter ones, length deliveries – everything deposited into the stands. KKR went on to win by 5 wickets with 5 balls to spare. This remains the highest strike rate innings (369.23) in the tournament.
3. Kieron Pollard-83(31) vs Kings XI in Mumbai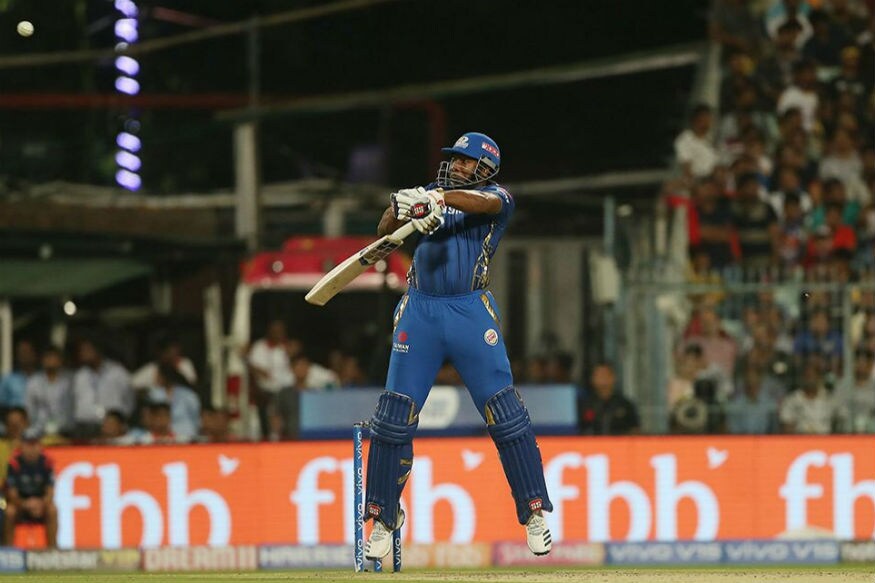 Set 198 for victory, Pollard joined the case at 56 for 2 in the 8th over, captaining the side in the absence of Rohit Sharma pushing himself up the order. With the required run rate above 13.5 at the end of 11 overs, he got stuck into Sam Curran and took him for 16 in the 12th. He then smashed R Ashwin for two consecutive sixes back over the bowler's head in the 14th over.
MI kept losing wickets and needed 54 off the last 4. Pollard was their man! He blasted Curran for two sixes in the 17th to register his fifty off just 22 deliveries. With 32 still needed off the last two, Pollard again tore into Curran and drove him through the covers for a boundary before lofting him for two consecutive sixes over long off and long on. He sealed the deal for MI when he hit two full tosses by Ankit Rajpoot for a six and a boundary off the first two deliveries of the final over before being dismissed for 83 off just 31 deliveries – a knock which included 3 fours and 10 sixes. MI clinched a cliff hanger off the final delivery of the match.
The second-highest score in the chase was 24 and the collective strike rate of the other MI batsmen was 114.44 (compared to Pollard's 267.74) - so dominating was Pollard's performance.
4. MS Dhoni-84*(48) vs RCB in Bengaluru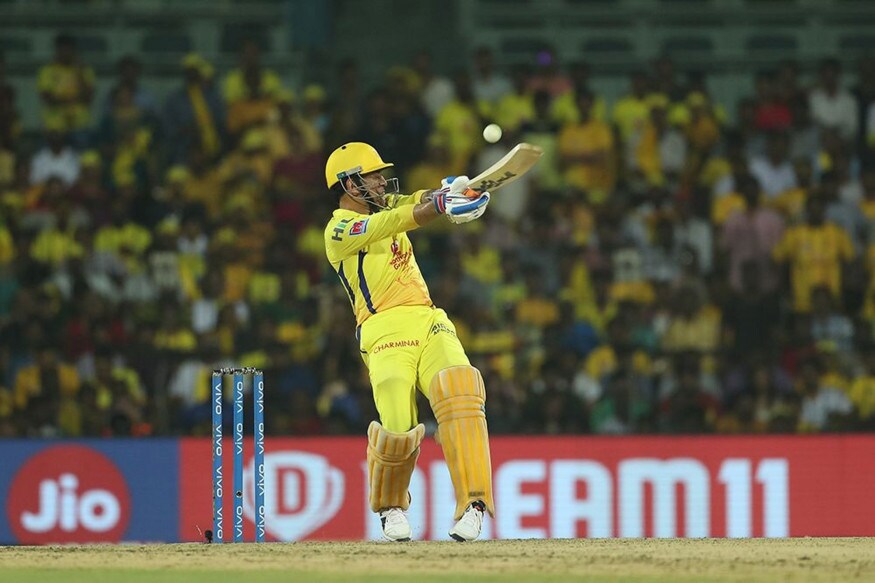 Chasing RCB's 161 for 7, CSK were reeling at 28 for 4 in the 6th over when MS Dhoni joined Ambati Rayudu at the crease. Dhoni took stock of the situation. He first resurrected the innings scoring just 29 off his first 24 deliveries. 70 were needed off the last 5 overs. Dhoni kept getting the boundary and the odd six to keep CSK in the hunt even as wickets continued to fall around him.
CSK finally needed 26 of the final over from Umesh Yadav. 4,6,6,2,6 – it was carnage at the Chinnaswamy as Mahi tore into Yadav! But in an anti-climax end CSK failed to get the two runs off the final delivery and went down by 1 run! Nevertheless, it was a single-handed effort by Dhoni which almost took CSK to a sensational win. Just for perspective, he smashed 55 of his final 24 deliveries at a strike rate of 229.16!
Dhoni scored more than 50% of CSK's total runs – the second-highest score was Rayudu's 29 and only one other batsman reached a double-digit score. He hit as many as 5 fours and 7 sixes.
5. Hardik Pandya – 91 (34) vs KKR in Kolkata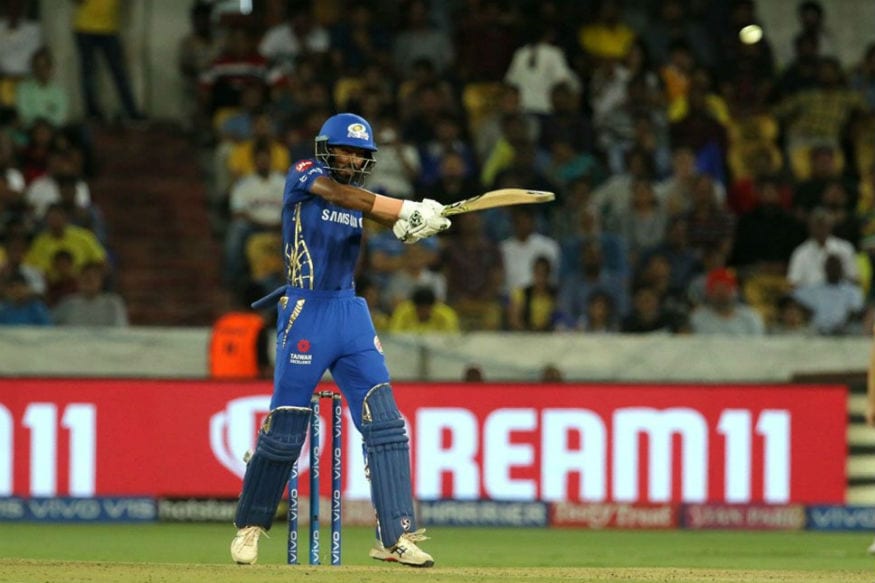 Chasing KKR's colossal 232, MI were in dire straits at 58 for 4 in the 9th over when Hardik Pandya joined Kieron Pollard in the middle. The required rate was above 15 runs per over. An MI win was highly unlikely but what followed was a Hardik special!
There are not many batsmen in the world who can outdo Pollard on strike rate in a partnership. Thus what Hardik did was simply magnificent! He got stuck into Piyush Chawla and blasted him for two sixes in the 10th over and repeated the dose in the 12th. He smashed Sunil Narine for another maximum in the 14th to register a smashing fifty in just 17 deliveries. He put together 63 with Pollard and contributed 46 off just 16 deliveries whereas the West Indian could muster just 16 off 14. This was not the only stand he dominated. His 6th wicket stand with brother, Krunal yielded 64 – 45 of which were hammered by Hardik in just 18 deliveries.
Although MI went down by 34 runs, Hardik had smashed a blitzkrieg 91 off just 34 deliveries – which remains the fifth-highest strike rate innings of this IPL (min. 40 runs). His exploits included 9 towering sixes and 6 fours.
It is interesting but not a surprise that three of the top 5 batting performances have come against RCB – who, by far, had the worst bowling unit in the tournament.
Also, to note is the fact that none of the above performances are from the playoffs.