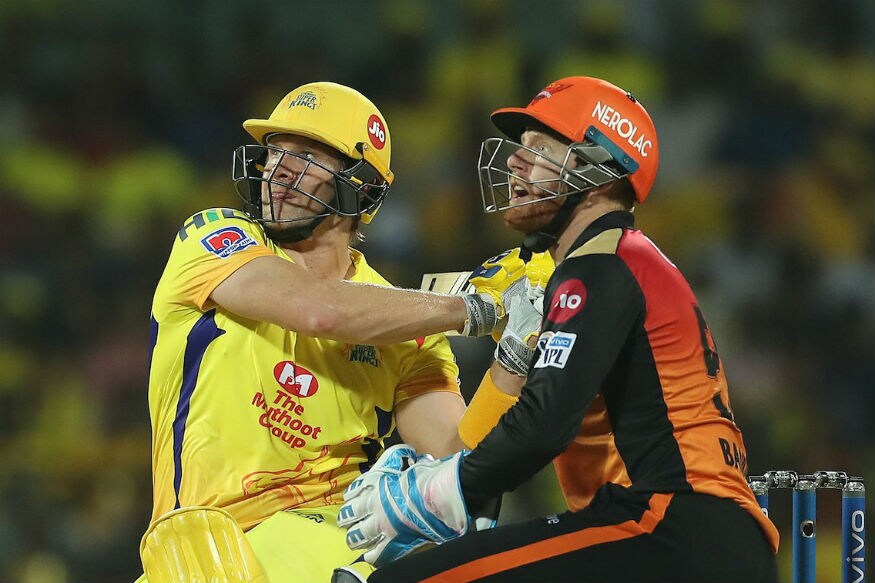 Shane Watson finally came good for Chennai Super Kings in the IPL 2019 and the Australian was grateful to both coach Stephen Fleming and MS Dhoni after his knock of 96 that saw them beat the Sunrisers Hyderabad on Tuesday (April 23).
"I can't thank Stephen Fleming and MS Dhoni enough for their belief in me. Most of the teams I've played in, I would have been dropped by now but they showed the trust in me," Watson said in the post-match presentation ceremony.
Watson admitted he was relieved to finally get his lean run of form out of the way and also said that getting a little bit of luck early in his innings did help.
"I was due for runs, that's for sure. I was doing alright in the PSL and in the BBL too, striking the ball well during those tournaments. But I needed some things to go my way, like it did today when Bhuvi was all over me."
MS Dhoni said that team management wanted to give Watson as long a rope as possible but did admit that CSK's winning streak also helped in that regard.
"Watson has been a match-winner for us. He has been batting well in the nets. Whatever small innings he played so far, he was middling them well although he did struggle a bit.
"This is the time when you need to back them. The management's thinking was to give him as many games as possible. The team winning also means that a player gets more games than he would actually get."
Dhoni did, however, call for improvements from the batsmen even as he praised the contributions of the bowlers to their success so far in the tournament.
"It's good to see different individuals step up every game. Nice to see our bowling department do well but would like our batting unit also get into the mode that's necessary for the playoffs."
Dhoni was asked about how the side remain as successful as they do, which brought out the witty side of the CSK skipper.
"If I tell everyone what it is, then they won't buy me at the auctions! It's a trade secret. The crowd support and franchise's support are key of course.
"Huge credit must also go to the support staff who play a huge role in keeping the team atmosphere good for the team and other individuals. Other than this, I can't reveal anything till I retire!"
Dhoni also had some good news on his recent back issues, revealing that his pains haven't gone away fully but that the issue isn't getting any worse.
"It's alright, not showing signs of getting worse. With the World Cup coming, I need to be careful as that tournament comes first."