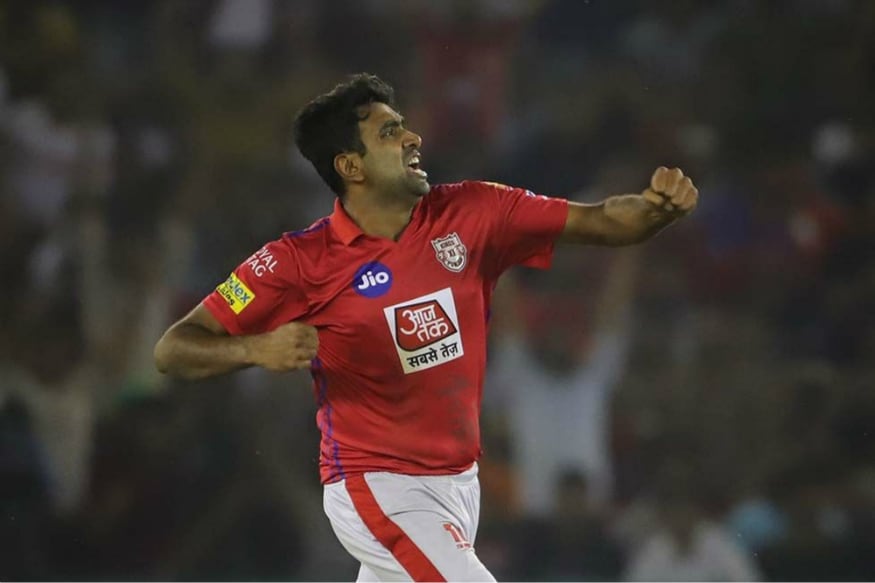 "I'm no slouch in white-ball cricket."
Before the IPL 2019 began, R Ashwin had pointed to 'perceptions' that wrist spinners are required in limited-overs cricket for keeping him away from the shorter formats.
Whether his white-ball fortunes change or not, Ashwin is doing everything he can to change those perceptions in the ongoing IPL.
Ashwin has led the way for Kings XI Punjab this season, picking up 12 wickets from 11 matches at an economy of just 7.18. It's the most by a finger spinner this season, with only legspinners Imran Tahir and Yuzvendra Chahal picking up more wickets than Ashwin among spinners. Shreyas Gopal too has 12 wickets from one match lesser than Ashwin.
The other veteran offspinner Harbhajan Singh has nine wickets from five games, but each of those matches have come in spin friendly conditions. Taking nothing away from Harbhajan, he has played four matches in Chennai, where tracks have been slow and sluggish.
It's this backdrop that makes Ashwin's numbers stand out. He has played five games in Mohali, which usually is a batting paradise with some help for pacers. Ashwin has bowled spells of 0/26 v Mumbai Indians, 2/31 v Delhi Capitals, 1/30 v Sunrisers Hyderabad, 1/30 v Royal Challengers Bangalore and 2/24 v Rajasthan Royals in Mohali.
Punjab won each of those games, barring the one against RCB. The only real bad game that Ashwin has had this season has been a 0-47 spell against Kolkata Knight Riders at Eden Gardens.
With Mujeeb in and out of the side, Ashwin has bowled eight overs in the Power Plays, and four overs in the death (overs 16 to 20) this season.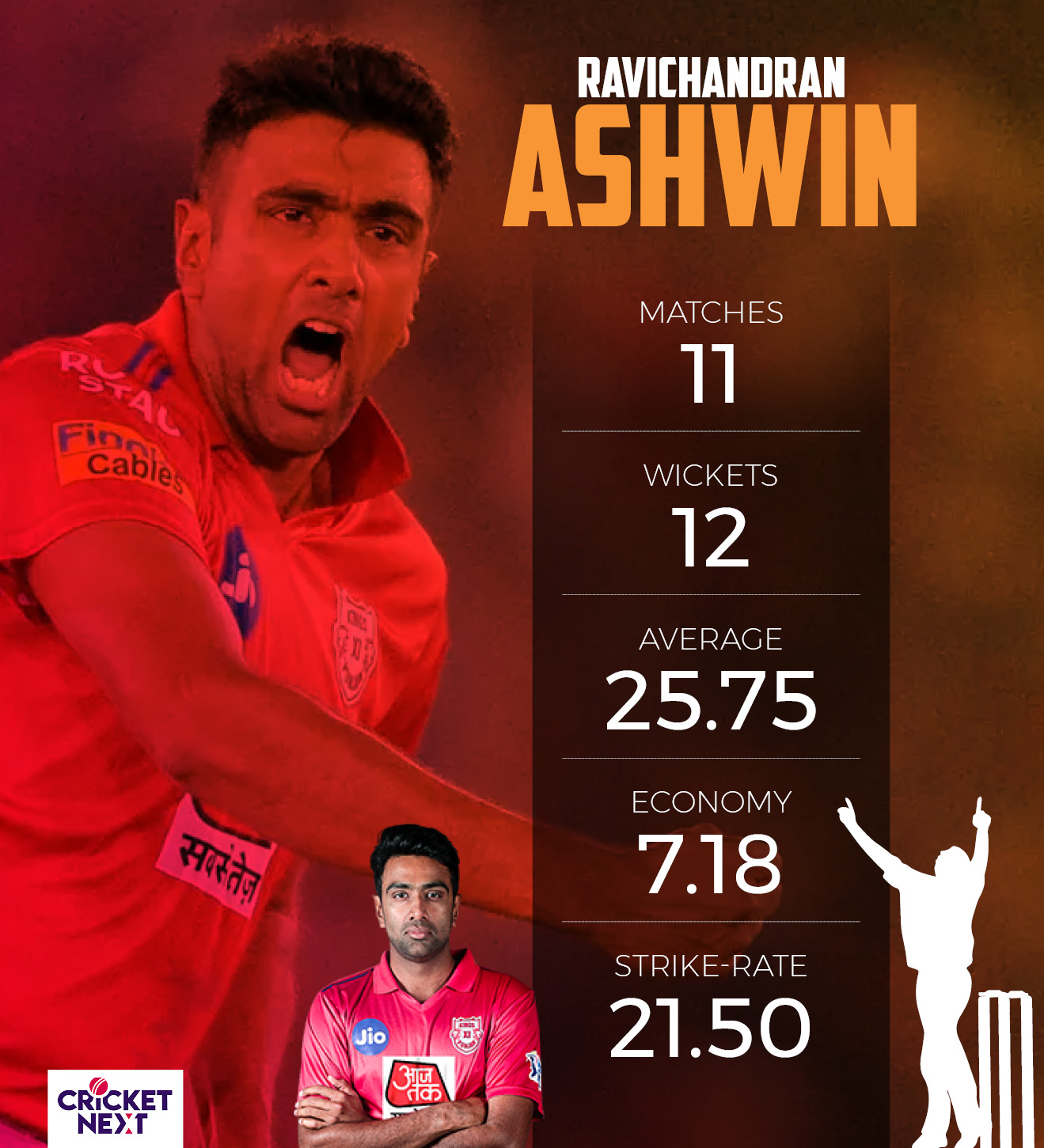 Ashwin had another terrific outing against RCB in Bangalore too, bowling a spell of 1 for 15 from four overs with AB de Villiers in the middle, and not conceding a single boundary. Like he had done all through the season, he kept the batsmen guessing with plenty of variations, flipping in the carrom balls, flippers and arm-balls apart from the regular off-spinners. One such arm ball got rid of Moeen Ali, bowling him through the gate.
Even against the right-hand duo of Stoinis and de Villiers, Ashwin bowled the perfect length - neither full nor short - at flat trajectories, forcing them to dab or punch for singles.
Last season, Ashwin bowled leg-spin regularly, but this year, he has shelved that for other variations of finger spin. He has even bowled a side-arm Kedar Jadhav-esque delivery occasionally.
"As a spinner you have to reinvent the wheel all the time. Trying to get the batsman with under cutter, reverse carrom... I live by the sword and die by it, I've worked on a lot of things despite people actually calling me for trying too many things, but I kept on going," Ashwin had said after a Man of the Match winning spell against Rajasthan.
Ashwin has been well supported by his state-mate and namesake M Ashwin, who has an economy of just 6.64 from seven matches, although he has picked up only four wickets. With two spinners doing their roles, Punjab should have ideally been sitting more comfortably in the table but the story lies in their pace attack. Mohammed Shami, Ankit Rajpoot, Hardus Viljoen and Sam Curran have all conceded at economies of at least 9.11; they've just not been able to back up their skipper's efforts.
This is Ashwin's most successful IPL season since 2014, when he picked up 16 wickets from as many matches. He had picked up ten wickets each in his next three seasons (he didn't play in 2017 due to injury), and had a fairly average outing last year when he had an economy in excess of 8.
Irrespective of how this tournament ends for Ashwin the captain, Ashwin the bowler has stood up and shown that he's still relevant.
As the Indian team heads to the World Cup post the IPL, Ashwin could likely get back to focusing on 'Test' bowling through county cricket. For now, though, Ashwin has continued to 'reinvent the wheel' in the age of wrist spin, and showing that he's indeed no slouch in white-ball cricket too.