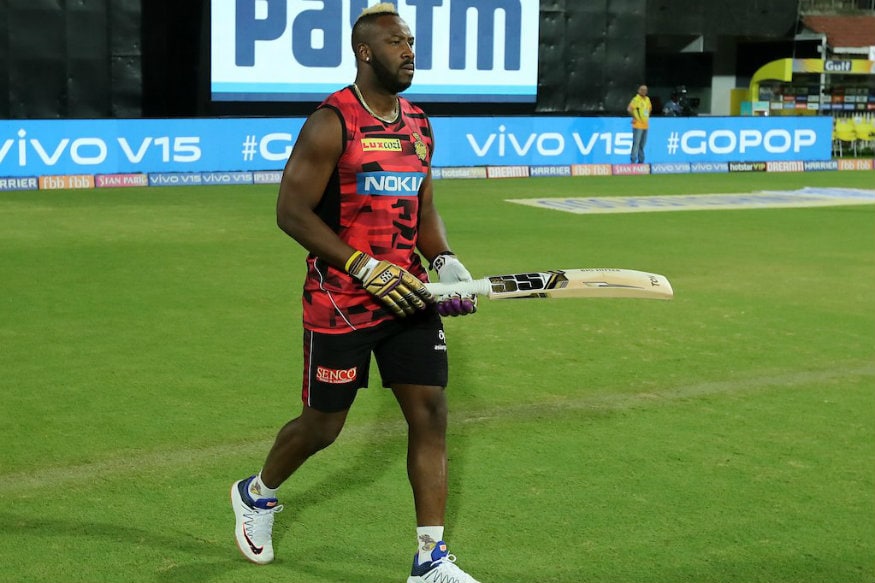 The big-hitting Andre Russell's batting prowess has been a major talking point around the Kolkata Knight Riders' campaign this season, and his blistering knock of 65 off 25 balls has only added to the clamour to bring him further up the order.
When KKR were tottering at 79/4 in the 12th over, Russell's brutal assault took them to within touching distance of a win, unfortunately it wasn't enough and the hosts registered a fourth consecutive defeat. Would the situation have been different had the West Indian walked in at anything above his batting number – 6 when the asking rate is well above 15 runs an over?
"We were chasing 214 runs and weren't in the best state when I went out to bat," Russell said in the post-match press conference at the Eden Gardens. "When Nitish (Rana) asked what I thought, I said 'I bat one way - and that's positive.' (But) to go out there and chasing 14-15 per over, it's not the best way you want to start as a batsman. I'm used to these situations, but why I say it's a sweet and sour feeling is because we need to learn from this, as a team. We need to learn that we can get 214. And to lose by 10 runs, well, we were just two hits away.
"I believe that (I should bat higher up the order)," Russell said before putting his finger to his lips like he had blurted out something by mistake. "Honestly, you have to sometimes be flexible as a team. When you look at the make-up of our team, I don't mind going to bat at No. 4."
Russell's powerful batting, which pundits feel has developed by leaps and bounds since the last IPL, has been at the heart of most things good for KKR.
The big man however believes that his coming up the order would force the fielding captain into decisions which he would otherwise not take and in turn open up other free-scoring avenues for the others.
"When I'm at the crease, Virat Kohli will bowl the best bowlers to get me out, and those best bowlers will therefore have less overs remaining in the back end," Russell pointed out.
"So even if I score 60 off 25 balls and give the team the early pump, then the type of bowlers like Dale Steyn will have only one over to bowl at the death, or they may bowl out. So I think me going to bat early would definitely be good for KKR, but with our make-up as a team... yeah, that's a good answer."
Has Russell been feeling the pressure of having to take his team over the line one time too many? With a strike-rate well in excess of 200, Russell took KKR to the cusp, but believes it was the approach before him that caused them to slump to another defeat.
"You know when you lose cricket games like these, it's a sweet and sour feeling. I just think that a four and six could've got us over the line. We lost the game in the middle overs. Even though we should've restricted RCB for less than 200, I think the ball was in our court and we tossed the ball to their side. That's what happened tonight.
"If we batted faster in the middle period, we would definitely get the runs with even balls to spare. Well batted to Nitish, but this is something of concern."
KKR sit at sixth on the points table, having lost five of their nine games, and have three away games out of their final five. The road to the top four does not look easy and Dinesh Karthik will hope the trip to Hyderabad will help turn a corner.