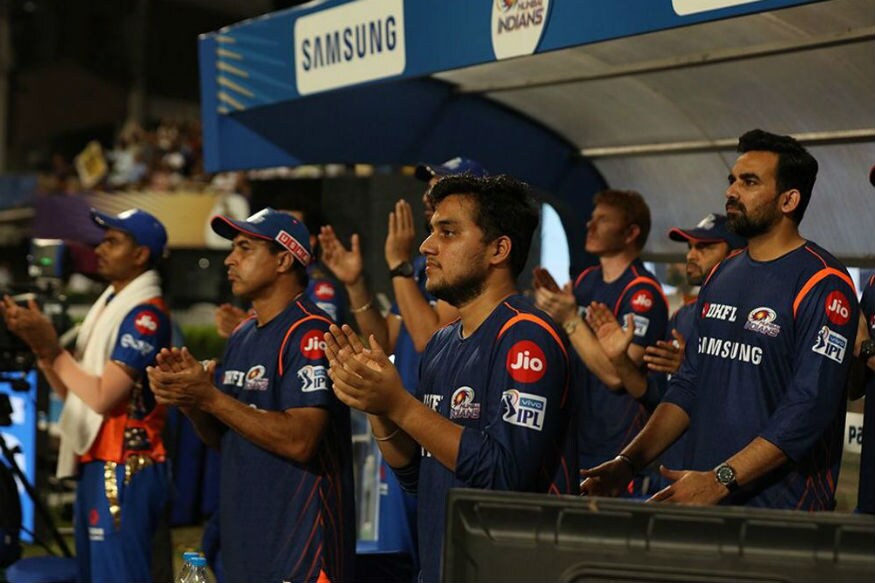 It was around 2010-11 — Mumbai Indians had been smarting under the loss in their first appearance in an Indian Premier League (IPL) final at the hands of Chennai Super Kings. The owners of the franchise realised that if they were keen to ensure regular success in the IPL, there was more needed than just three-month annual slog.
Hence, a plan was put together to create the first scouting system in the IPL. A need was felt to create a system that would help spot young, untapped Indian cricketers who were till then falling through the cracks. It was obvious that such a system would take time to bear fruit, but when actioned could have long-term benefits, and it was green-lighted.
That effort is now reaping rewards and it can now be seen in the way the Mumbai Indians have made it to their fourth IPL final in the six years.
A team made up of former Indian cricketers including Kiran More, Abey Kuruvilla joined the system already well served by former India spinner Rahul Sanghvi. In time, John Wright and later former India fast bowler TA Sekar joined the set-up.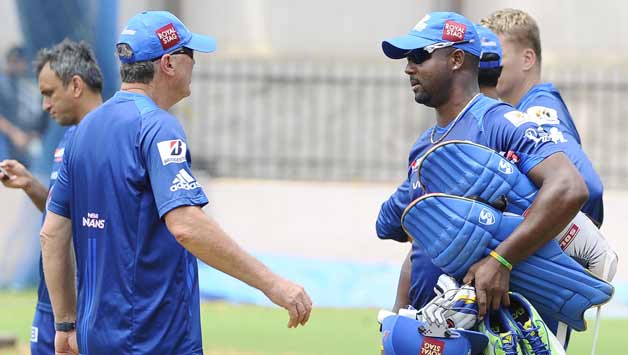 (IANS)
Together the group divided to conquer the wide spectrum of the Indian cricket ecosystem. What this has done now, is that Mumbai Indians have a set-up which is unrivalled in spotting talent in pre-IPL months. It is a formula that is now being copied or emulated by the other franchises across the IPL.
Hence, as an insider says, the performance on the field during the season is just 10 per cent of the work that they put in. The remaining 90 percent is done prior to the season.
The MI start work for the next season immediately after the last ball in an ongoing IPL is bowled. The scouts fan out before the Indian domestic season begins, while the support staff exchanges notes with the owners on international players.
An elaborate plan is drawn up to keep track of fitness issues of the contracted players throughout the year. The fact that the MI owners have their own hospital makes matters easy as players are treated there on a regular basis. The support staff are also available on call all through the 12 months.
Take the example of Alzarri Joseph, the West Indies fast bowler. He ripped through Sunrisers Hyderabad batting line-up with a spell of six for 12 in his debut game. A couple of games later, the 22-year old hurt his shoulder and was ruled out of the tournament. It is learnt that Joseph has undergone surgery and will now spend close to four months in Mumbai, where he will be taken care of by the Mumbai Indians support staff.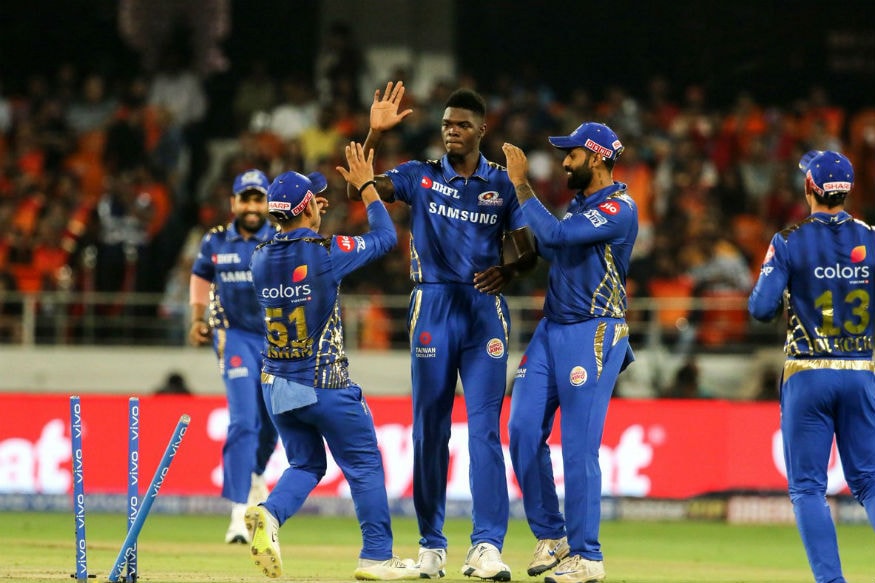 (Twitter)
What has also helped the development of the MI is their own playing facility in Navi Mumbai. Built like a top notch international cricket stadium, there are different kinds of pitches to test skills. The feeling of training at a stadium-like set-up helps younger players especially. There is a gymnasium and floodlights for playing practice matches at night in the state of the art centre. It is also being used as a rehab centre for some of the players. Fringe players also turn out in corporate tournaments around the country, that gives scouts a sense of the depth of the talent available for the franchise to pick from.
Over the years a lot of players who have gone on to play for India have first turned out for Mumbai Indians. Kuldeep Yadav first turned up at Mumbai Indians as a 16-year-old. Then there are others like Axar Patel and Ajinkya Rahane who have honed their skills at Mumbai Indians. Veteran off-spinner Harbhajan Singh too made a comeback after a successful Mumbai Indians stint. In recent years, spinners like Mayank Markande and Krunal Pandya have gone on to play for India in Twenty20 Internationals after playing for Mumbai Indians. It is expected that very soon leg-spinner Rahul Chahar will be in the reckoning too.
There is a sense of continuity in the support staff as well, with Shane Bond as bowling coach, Paul Chapman as trainer and Nitin Patel as physio. Head coaches over the years, whether it is Shaun Pollock, Ricky Ponting and now Mahela Jayawardene have been achievers who also pull their weight. Icon Sachin Tendulkar steps in when required, along with newest recruit, Director of Cricket, Zaheer Khan. Other assistant coaches like Robin Singh have been silent operators over the years.
When the winter sets in, the scouts led by Wright go around watching games, just about any game, including club cricket. The brief is to look for someone different or 'hatke'. That is how Wright spotted Jasprit Bumrah while playing for Gujarat.
The other interesting aspect is that when the season is on, the players not in the scheme of things for the playing XI, stay back in Mumbai. They train with scouts and have special net sessions. Around 15-20 bowlers are employed and the reserves bat for close to an hour. So, if anyone is ever needed to be battle ready, they can be fielded straight away.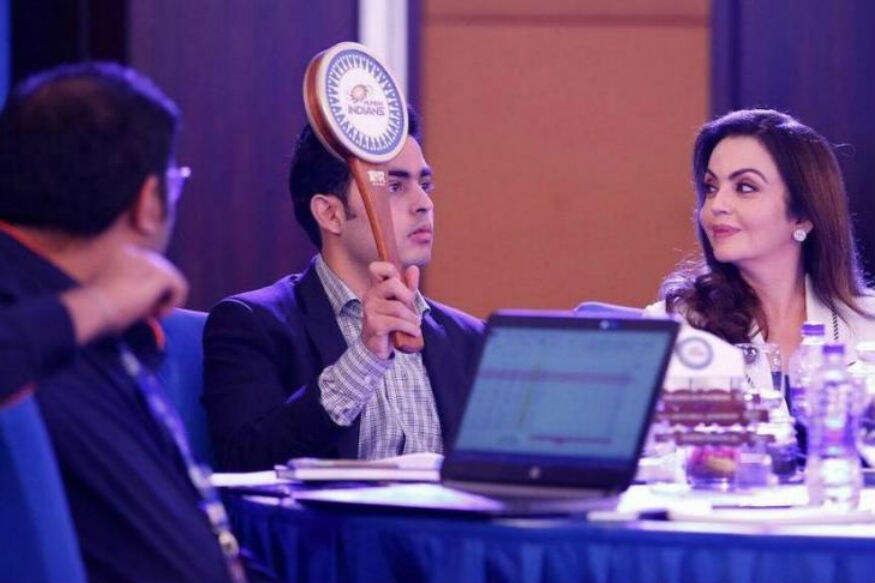 (Twitter)
The owners and the coaching staff are also prepared to take strong calls. Like in the ongoing season, the decision to drop veteran Yuvraj Singh would have been tough for most other franchises.
But once it was felt that his fielding and running between the wickets was proving to be a hindrance, Yuvraj was spoken to and left out.
At the same time, there can be a bit of sentiment attached with certain players too, for example Kieron Pollard. The burly Trinidadian had not been pulling his weight in the squad but the franchise stuck to him and have backed him all the way.
The other fine example is that of Sri Lankan fast bowler Lasith Malinga. He was injured last year, but was still part of the squad as a mentor. He is back this year and is putting all his experience to good use. The feeling is that match-winners like Malinga can always conjure up dot balls and have days where he only gives away 25-30 runs in a spell in addition to picking wickets.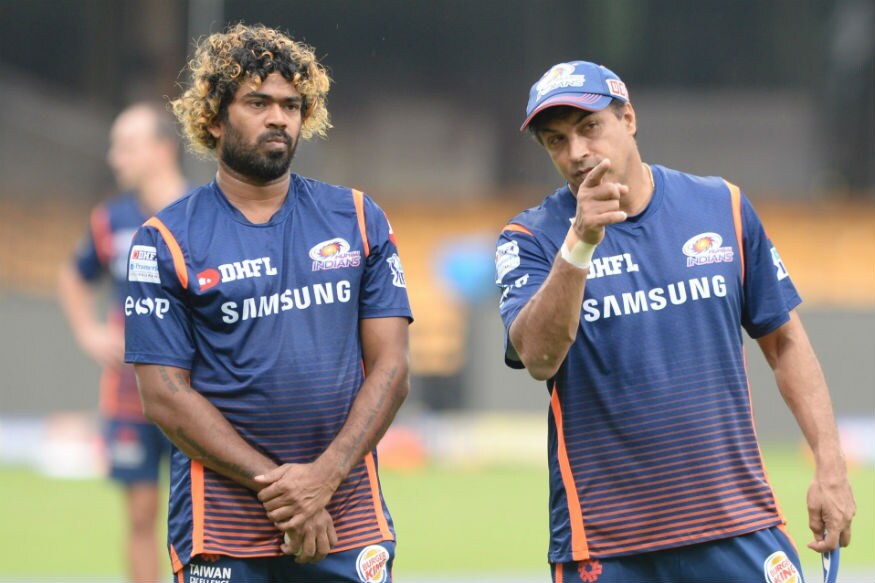 (IANS)
The next big name to emerge in the coming years from the Mumbai Indians stables could well be Jammu and Kashmir fast-medium bowler Rasikh Salam Dar. The think-tank believes he is 'lambi race ka ghoda' (one for the long haul). He is cut in the Bhuvaneshwar Kumar mould, but is quicker than the Sunrisers Hyderabad lead bowler. Dar also bats and fields adequately, but his strength is his swing bowling.
It is understood that though Dar did make an appearance this year, next season he will be 'fully ready' to play a bigger role. There is already a plan in place for him, where he will stay on at the facility in Navi Mumbai after the IPL ends this year.
He has already been at the facility for close to four months prior to the IPL and will continue to spend time with the physio and trainer at the facility. Before Dar is unleashed with full force in IPL 2020, Mumbai Indians and its think-tank will go through another round of their routine to spot more such talents. This now works like clockwork precision.
If Mumbai Indians does get fourth time lucky on May 12, then they can very well look back at that plan drawn up a decade ago as the reason for this unprecedented success.
(Chandresh Narayanan is a senior cricket journalist who has served as Chief Cricket writer of The Indian Express and The Times of India besides a stint as deputy sports editor of Neo Sports. His latest book, Sanath Jayasuriya-A Biography was released in February 2019. He has also been the media manager of the IPL franchise, Delhi Daredevils from 2015-2018.)
Disclaimer: Mumbai Indians is owned by Reliance Industries under Indiawin Sports Private Limited. Network18 and TV18 - the companies that operate CricketNext.com are controlled by Independent Media Trust, of which Reliance Industries is the sole beneficiary.