While Kings XI Punjab went at 10.10 runs per over at the M Chinnaswamy Stadium against Royal Challengers Bangalore after a blazing attack from AB de Villiers and Marcus Stoinis, captain R Ashwin was an exception. He gave away just 15 runs in his four overs at an economy of 3.80 and picked up the big wicket of Moeen Ali.
None of Kings XI Punjab's other bowlers went for less than 7.80 runs per over which makes R Ashwin's feat even more incredible. The off-spinner bought himself into the attack after the powerplay overs and immediately made a mark when he cleaned up Moeen Ali with a ball that slid on with the arm. He bowled three successive overs in tandem with M Ashwin and Hardus Viljoen and sucked the momentum out of the RCB innings in those overs.
RCB had enjoyed a fruitful powerplay after Parthiv Patel's blitz - taking 70 runs off it - but the Kings XI Punjab skipper reduced that run rate in the next few overs. Between overs 7 to 12 when Ashwin bowled three of his four overs, RCB made just 19 runs. That's a total of five overs going at less than four runs per over.
Ashwin's economical spell had a big say in this. The off-spinner is the second-most economical bowler for Kings XI Punjab this season with an economy of 7.18. Topping the list is his name sake, M Ashwin, who has leaked at just 6.64.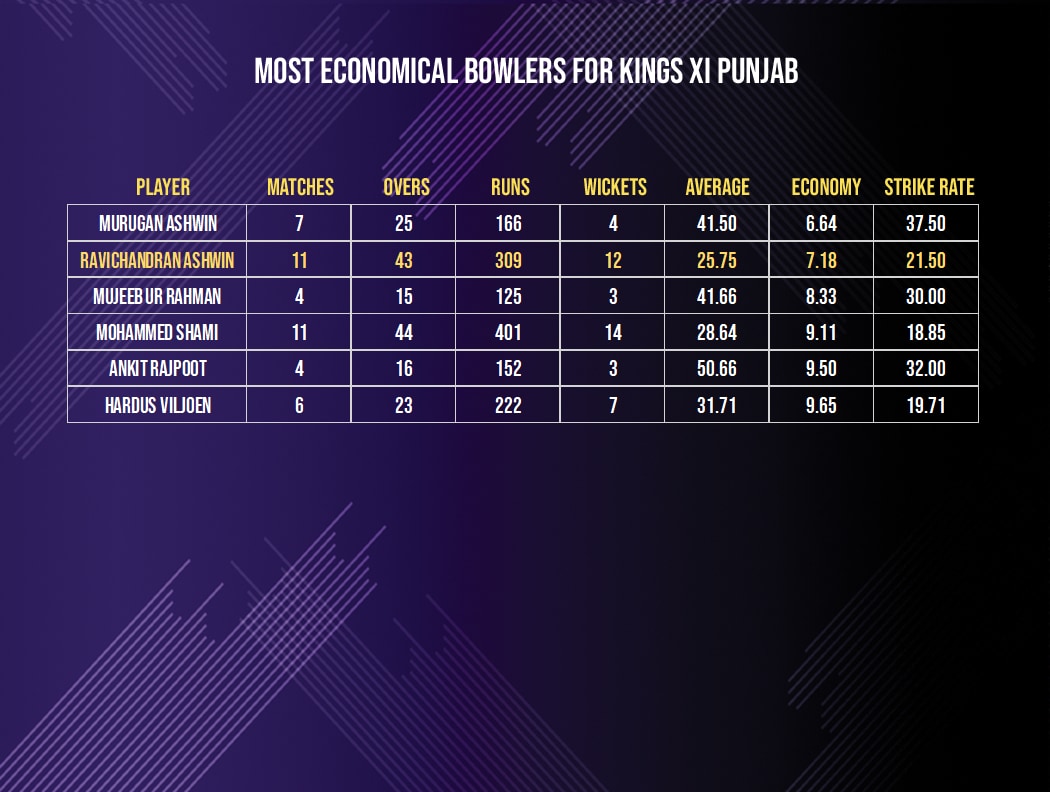 When R Ashwin returned into the attack in the 17th over, Stoinis and de Villiers were starting to build momentum but the off-spinner gave away just five runs in his over. RCB made 80 runs in the last five overs with four of those going for 75 runs and Ashwin's over going for a mere five runs.
This IPL has been superb for Ashwin with the ball so far. He has taken 12 wickets in 11 matches at an average of 25.75 and an economy of 7.18, both his best numbers in the tournament since 2015. He has been striking regularly too as exemplified by a strike rate of 21.50, which is the best he has had in the tournament since 2011.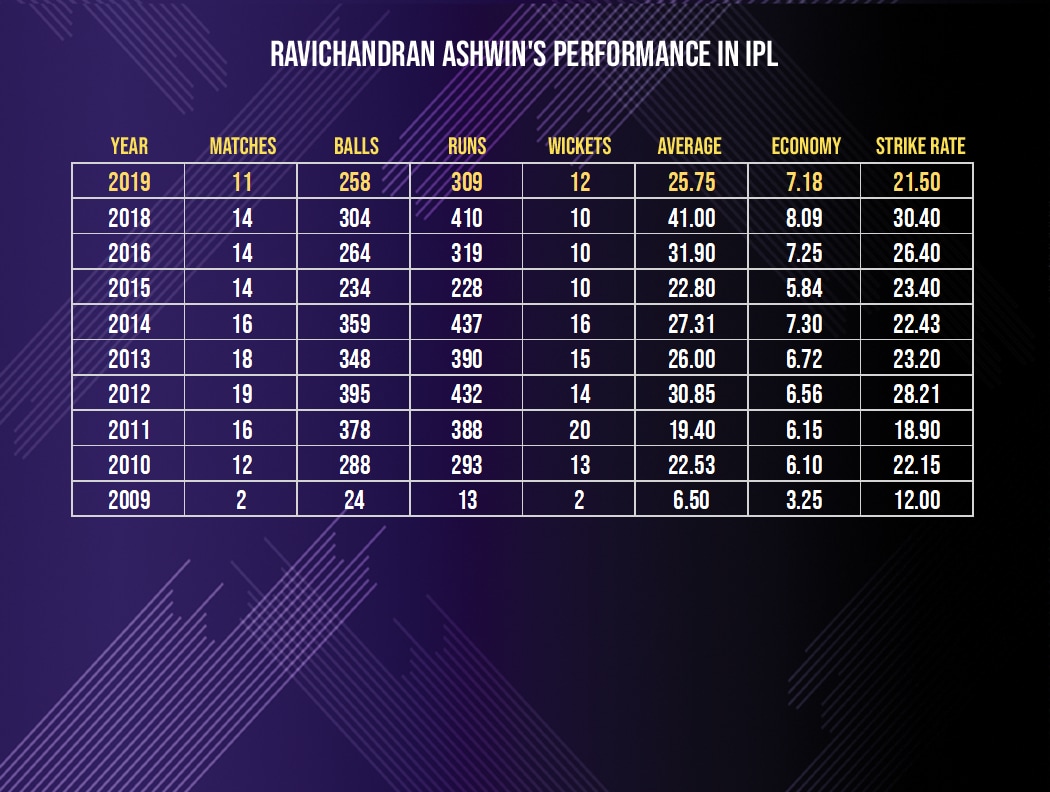 After another fulfilling spell, Ashwin once again proved the point that traditional spinners are still a massive threat in the shortest format of the game, if they use their skills optimally.