Chennai Super Kings have won nine of their 13 matches this season and sit comfortably at the top spot in the points table. But if one factor has been holding CSK back, it is their opening pair, or more specifically, their powerplay performance with the bat.
At Chepauk on Wednesday (May 1), Chennai were once again off to a slow start after Delhi Capitals put them in to bat. Shane Watson was dismissed for a nine-ball duck and Faf du Plessis ambled along at leisurely pace till Suresh Raina was out in the middle. The hosts scored just 27 runs in the first six overs, the third worst score in the powerplay overs this season.
Incidentally, this is not the first time CSK are making the list. Of the five least scores after six overs this season of the IPL, CSK feature thrice, including the least two scores - 16 and 24 against RCB and RR respectively.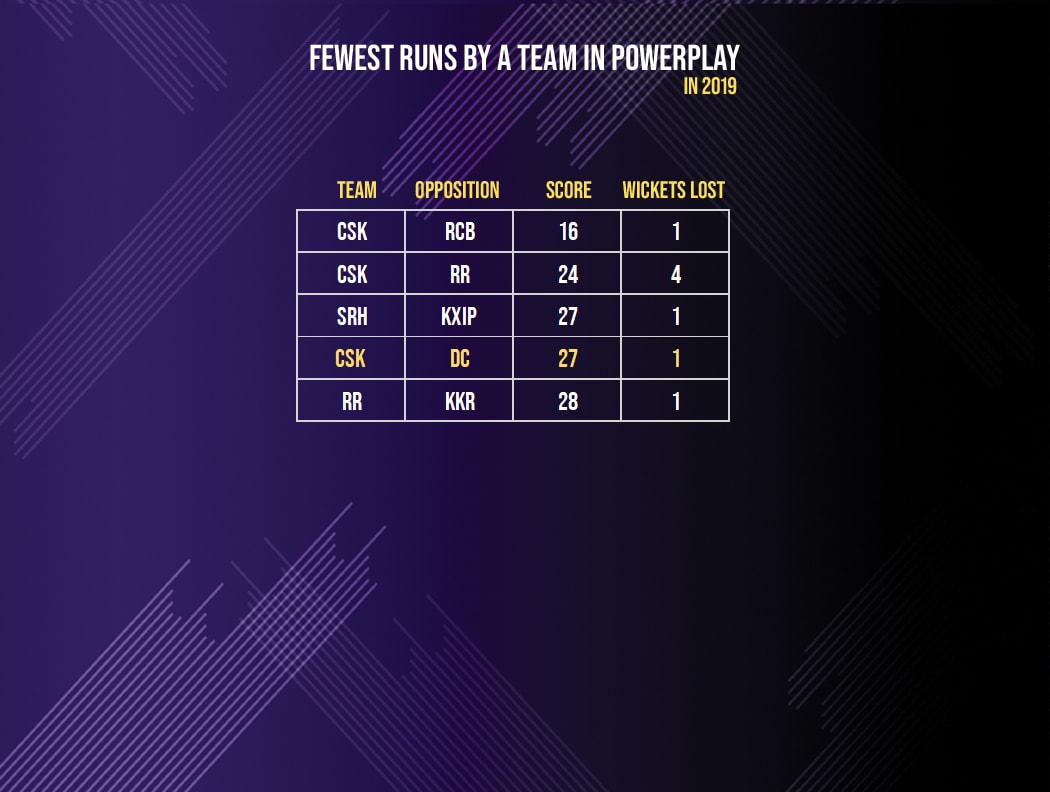 CSK's powerplay performances have been well below par this year. They have made over 50 runs in the powerplay only twice in 13 matches this season. On the other hand, they made less than 6 runs per over in the powerplays on six different occasions. In their earlier match against Delhi Capitals this year, CSK had recorded their highest score in the powerplays, making 58 runs.
A primary reason behind CSK's faltering performance had been their openers. While every single team has had openers making over 300 runs combined after then first 12 matches, CSK's openers have made less than 300 runs in the first six overs this season.
The strike rate has also been appallingly low. No other team has had a strike rate of less than 130 from their openers in the powerplays. CSK openers, on the other hand, have a strike rate of 101.08 in the first six overs. Their average of 31.20 is also the lowest this season.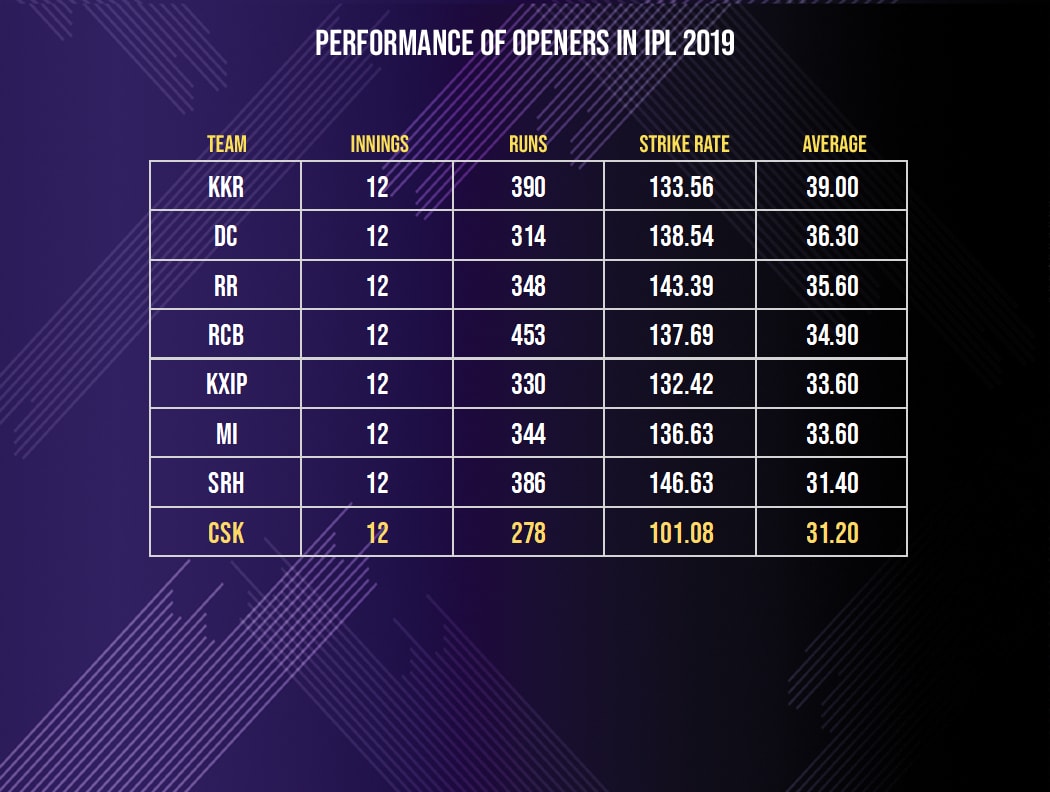 As the play-offs beckon, this is one area CSK might want to iron out. A lost powerplay like on Wednesday might just cost them in a knockout match.