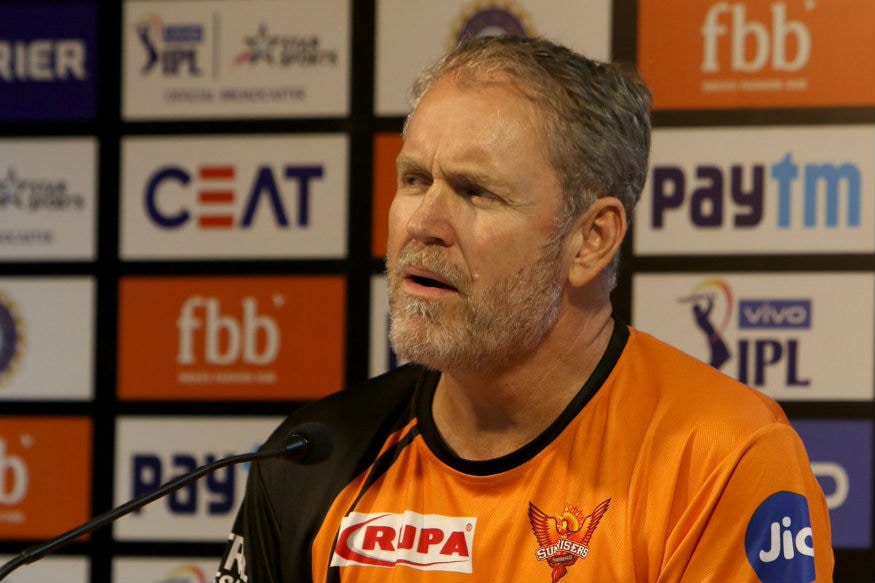 Stephen Fleming and Tom Moody, the coaches of Chennai Super Kings and Sunrisers Hyderabad respectively, have raised concerns over the length of IPL games this season.

Almost every game has taken nearly four hours to complete, with various factors including dew and the mandatory strategic time-outs delaying proceedings. Only two captains have been penalised; Mumbai Indians' Rohit Sharma and Rajasthan Royals' Ajinkya Rahane were fined Rs. 12 lakh each for slow over rates against Kings XI Punjab in Mohali and Chennai Super Kings in Chennai respectively.

Moody said monetary punishments hardly work, and suggested that teams should be docked points from net run-rate, like in the Caribbean Premier League.

In 2018, CPL brought a change to their playing conditions, penalising over-rate offences by reducing 0.05 points if a bowling team falls short of the stipulated time to complete their innings by one over. For every subsequent over the team falls short of finishing, they are docked 0.10 points from their net run-rate.

In one of the games during CPL 2018, St Lucia Stars were punished accordingly for slow over-rate against Jamaica Tallawahs. St Lucia were found to be nine minutes short of the allowed time, and lost 0.15 from their net run-rate.




Simple solution, forget monetary fines, deduct from teams net run rate. Works in the @CPL, players quickly recognise the value of NRR when it comes to qualifying for playoffs!


— Tom Moody (@TomMoodyCricket) April 3, 2019



"It's too slow," Fleming said in the post-match press conference after Chennai lost to Mumbai on Wednesday. "I think it's got to be a collective shift from everybody - players as well as on-field monitoring. I think there's a little bit of broadcasting (issue) as well, there are times when you're waiting to come back. So collectively, the whole thing could be sped up.

"The moisture (dew) does play a part. We've had a couple of games which have been very dewy. Wiping the ball is a consideration. But I think cricket in general is played at a pace below where it needs to be. So I'd love to see all forms of the game increase the pace, even if it puts pressure on captains and bowlers, then so be it."

Earlier in the week, Delhi Capitals' assistant coach Mohammad Kaif too had spoken about the issue, while urging umpires to be vigilant about teams tactically substituting slower fielders.

Fleming too said umpires should take control to ensure games finish quicker.

"Well, how do you do that? You manage a little bit more strictly on the field and also ask captains and bowlers to be a little bit surer of their plans," he said. "I think we are reaching up close to four hours, defeating the purpose of the short game."

First Published: April 5, 2019, 9:35 AM IST