Mumbai Indians went on to win their fourth IPL crown in what has been widely termed as the best ever season in the history of the tournament. The eight-team affair had some extraordinary moments on the field, good and bad. And those moments brought about great interviews of the players involved.
To review the season gone by, here's a look back at the best quotes of IPL 2019.
MS Dhoni Interviews:
Dhoni was in prime form throughout the tournament. And that was not just restricted to the field. The Chennai Super Kings captain produced some gems during his post-match presentations too.
Despite falling on the wrong side of a nail-biting final against Mumbai Indians, Dhoni did not lose his sense of humour. He summed up the final in his unique perspective:
"It was very funny as to how both teams were only passing on the trophy from one team to the other."
He also had an exceptional spin to how CSK had to make the final after their loss in Qualifier One against Mumbai.
"Rather than going over the wicket (straight to the finals), we now need to go round the wicket (to qualifier 2)"
After his side's victory against Sunrisers Hyderabad, Dhoni had a cheeky response when asked about CSK's secret to making the playoffs every season.
"If I tell everyone what it is, then they (CSK) won't buy me at the auctions. It's a trade secret. The crowd support and franchise's support are key of course."
Arguably Dhoni's best bit was on how he celebrates wickets with Imran Tahir:
"It's great fun to watch Tahir celebrate. But we have made it very clear that me and Watson we are never coming to him once he gets a wicket, because more often he runs to the other side.
"For me and Watson it's a bit difficult when you are not 100% fit. Why to go over there and congratulate. The good thing is he finishes his lap and comes back to the same place. So that's the time we say, 'yeah, very well done..well bowled' and we go back to our fielding positions."
No-ball Controversies
This year's IPL was filled with umpiring controversies, and the no-ball calls had its own space.
MS Dhoni stormed onto the field after a no-ball call was tracked back by the on-field umpire against Rajasthan Royals – an act which led to Dhoni being fined. CSK head coach Stephen Fleming spoke about the same at the post-match press conference.
"It is unusual, he is generally pretty calculative, so it is something that he will be questioned about I am sure for a long time."
Jos Buttler had his own views on the same.
"I am not sure if that was the right thing to do. Obviously, tensions are running high in the IPL and every run counts, but whether stepping onto the pitch is quite right - I'd say probably not."
While this no-ball certainly raised a few tempers, none did as much as Lasith Malinga's no-ball against Royal Challengers Bangalore at the Chinnaswamy Stadium. The overstepped foot was missed by the on-field umpire and the incident was spotted only after replays were showed on the giant screen. RCB captain Virat Kohli was furious with the decision. And had a fiery post-match interview.
"We are playing at the IPL level and not playing club cricket. The umpires should have had their eyes open. That is a ridiculous call at the last ball. If it is a game of margins, I don't know what is happening. They should have been more sharp and careful out there."
Even the opposition skipper Rohit Sharma was disappointed by the calls, and even pointed out that MI were also on the receiving end of a wrong decision.
"It's not about who won the game. The decision factor is very important and those crucial decisions could change the game, whether it's a wide or a no ball. So you have to be more aware of it. Next time you'll have to be more careful about those kind of decisions."
Pitches:
Two grounds came under the firing line for the pitches they produced throughout the tournament – the Feroz Shah Kotla and MA Chidambaram Stadium.
Dhoni was particulary disappointed about the wicket at Chepauk despite his side's victory over Kolkata Knight Riders.
"I don't think we want to play on wickets like these because it becomes too low-scoring and it becomes difficult for the batters to keep going."
More than Chepauk, the Delhi wicket was heavily criticised as the home side Delhi Capitals struggled to win and had to rely on away victories to makes the playoffs. Coach Ricky Ponting was particularly angry after the defeat against Sunrisers Hyderabad.
"Talking to the groundsman before that game, he expected it to be the best pitch out of the three wickets so far. By far and away, it was the worst."
Andre Russell
Andre Russell was solely responsible for Kolkata Knight Riders being remotely close to making the playoffs. He finished with the highest strike-rate in the tournament and altered the manner in which a T20 innings can pan out. His heroics against Royal Challengers Bangalore in the away fixture left everyone's jaws on the floor.
He also came up with the best quote of the game.
"When you need 68 off 20-odd balls, it doesn't happen every day. You need to put your body on the line. The nature of T20 is such that one over can change the momentum. That's why I never give up. Once I am there, I know anything's possible."
Chris Lynn summed it up the best:
"He is a billion dollar man for KKR."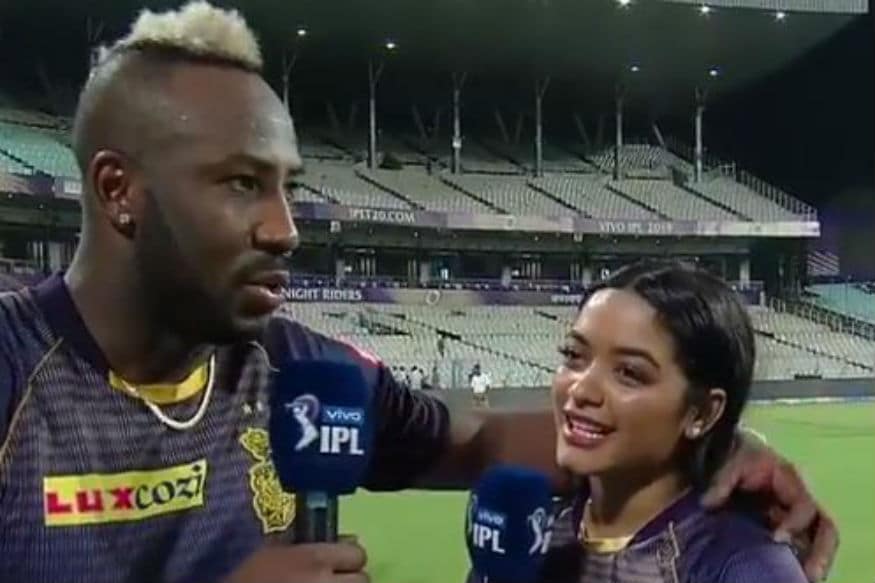 Despite Russell's heroics in the tournament, KKR found themselves losing six matches in a row. The all-rounder was clearly not impressed, and said the atmosphere in the side and some decisions were not good.
"We have a good team but if you make bad decisions then you will always lose games and that's what we've been doing. If we had enough time, I could pinpoint a few games where if we just looked to bowl tighter in areas or bring in right bowlers at the right time, we could have won," Russell said.
"As a professional cricketer, to be in this position is not the healthiest. In terms of decisions, we have been bowling wrongly at the wrong time, that's what's been causing us to keep losing in simple ways. 
"I find myself just been in my room for the last couple of days losing games after games. I'm not the type of guy to do the walking around... It's hard to do the walk around losing six games in a row.  It's not healthy, to be honest."
Bold Ashwin
Among R Ashwin's many interesting interviews, his take on being proactive with his bowling in a man of the match winning performance against Rajasthan Royals stood out.
"As a spinner you have to reinvent the wheel all the time. Trying to get the batsman with under cutter, reverse carrom... I live by the sword and die by it, I've worked on a lot of things despite people actually calling me for trying too many things, but I kept on going."
The Mankad incident was a show-stopper of the IPL, but Ashwin's conscience was clear about it.
"No real argument to that (Mankading incident) and it's pretty instinctive. I actually didn't load and he left the crease. That's always been my take on it because it's my half of the crease. I was not even at the crease, he wasn't even looking at me and he just left the place."
Individual Brilliance
Riyan Parag was showered with plenty of praise for his composure – none better than what Steve Smith said after Rasjasthan's victory against Kolkata.
"The way he batted, even in the first game that he played, he probably taught a lot to the experienced players a little something out there, even myself."
Kohli was a bit late to the #10YearChallenge contest but had a throwback moment with Dale Steyn after his match-winning spell against Chennai Super Kings.
"Feels amazing to be able to celebrate again with Dale Steyn. I never thought this would be possible after we parted ways in 2010."
But Kohli would not have been all smiles had MS Dhoni connected the final ball of that thriller at Chinnaswamy. Having smashed 24 runs, the CSK skipper missed the final ball which eventually led to a run out. The RCB skipper said post the game that he never expected that to happen.
"On the last ball, that was the last thing I would've expected to happen. Feels good to win a game by a small margin. We've lost a couple by small margins. MS did what he does best and he gave us all a massive scare."
Sam Curran impressed plenty in his first season. He was instrumental in KXIP beating Delhi Capitals after the latter underwent an incredible collapse to lose the encounter at Mohali. Curran, however, did not realise that he had picked up a hat-trick until later.
"I didn't even know I picked a hat-trick."
Kagiso Rabada showcased why he was one of the best bowlers in the world. His Super Over exploits won Delhi the crunch game against Kolkata, which included a sharp yorker to clean up Andre Russell. What he said post-game was equally impressive.
"Obviously there were a lot of nerves. I just saw it as a simulation and was glad it paid off. You have to keep your wits about you and be really clear on what you have to bowl"