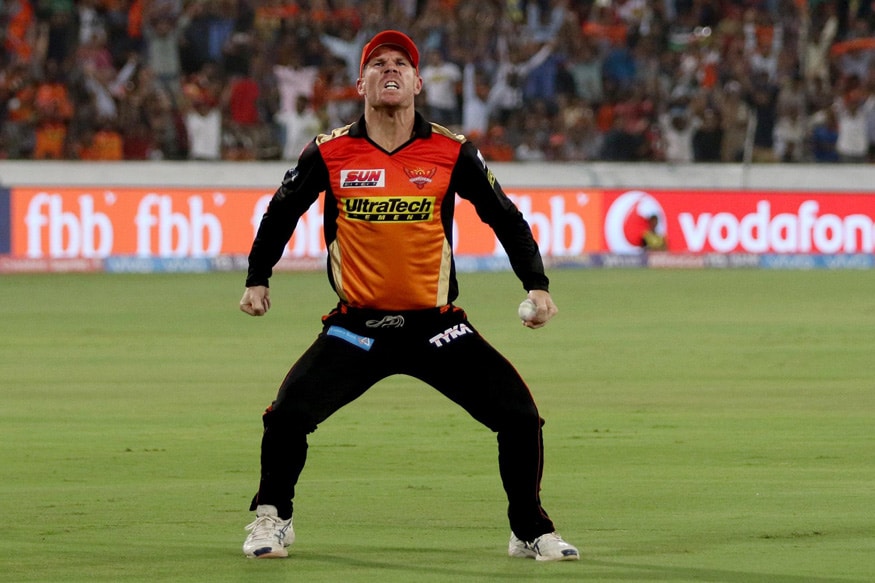 Sunrisers Hyderabad have never been a franchise big on 'star' quotient. Their efficiency is unparalleled in the Indian Premier League (IPL), which is what powered them into the final last year.
Had it not been for Shane Watson's brilliance with the willow for Chennai Super Kings, SRH would have walked away with their second IPL title. The architect of their first triumph was skipper David Warner but the ball-tampering fiasco meant that the Australian had to sit out the entire IPL-11.
Warner's SRH teammate Yusuf Pathan revealed that the Australian southpaw was ever-present with the team even last season.
"He (Warner) was there on the SRH Whatsapp group. He wasn't with the team but still there with us. All of our games, he was in touch with us. Whenever we did well he motivated us, whoever performed well he praised him. Warner's coming back after one year but it doesn't feel that he was away from us," Pathan told CricketNext ahead of their IPL-12 opening fixture against Kolkata Knight Riders in Kolkata on Sunday.
"Warner is the kind of player who has always been an entertainer, he will remain the same. Everybody's eyes will be focused on him now as well. Lot of people will come to watch him because they'll get to see him after a long time. True fans of cricket will always love to see him bat," the Baroda all-rounder said about Warner's return to IPL.
But Warner, along with the likes of Jonny Bairstow, Mohammed Nabi and Rashid Khan might well be leaving early from the IPL this year due to national commitments. SRH will possibly have work with a depleted foreign line-up should they progress to the playoffs.
"It's a World Cup year and it's important for every country. Not only SRH but all teams will find it tough. All the best foreign players have to return for their country's duty, it is right also. All teams have prepared for this eventuality. There are enough Indian players there, we have made strategies too and kept replacements ready," the 36-year-old said.
One of the foreigners that Sunrisers will bank on will be Afghanistan leg-spinner Rashid Khan. He has become a T20 specialist with appearances in Big Bash League and PSL as well.
"He (Rashid) has performed in a lot of countries and has been all around the world. He has a lot of experience now which is a good thing for us. He has been performing with both bat and ball," Pathan said about Rashid.
The all-rounder had a very modest IPL-11 with 260 runs in 15 games but came up with a blazing 25-ball 45 in the final last year against CSK.
On his own preparation for IPL this season, Pathan said, "I have always done well in IPL. Syed Mushtaq, Ranji Trophy and Vijay Hazare performances were all focused on preparing for the IPL. I got a lot of time to work on my fitness as well on which areas to improve.
"(VVS) Laxman bhai has always been in touch and has been guiding me. I have worked on my bowling too. Wherever Baroda needed my bowling, I helped them out, even bowled 26-27 overs in matches," he said.
Pathan also credited SRH spin bowling coach and Sri Lankan legend Muttiah Muralitharan for working on his bowling.
"Murali sir is here to help us out. He has so much experience and I speak to him about my bowling. Last year, he told me to work on my front foot landing and my leading arm. Those are some things you know you might be doing wrong but don't know how to fix unless there is someone like Murali to guide you. He keeps talking to all spinners, even net bowlers and is prepared to help them," he said.
Finally, asked about the Sunrisers knack for defending low totals, Pathan said, "SRH team bowlers and coaches are clear about the plans that we want to execute. The yorkers and slower ones everyone uses and success of these plans are every important. SRH has managed to do that well in their history. The captain has big role in using right bowler at right time. We have a big challenge to continue that this season as well."