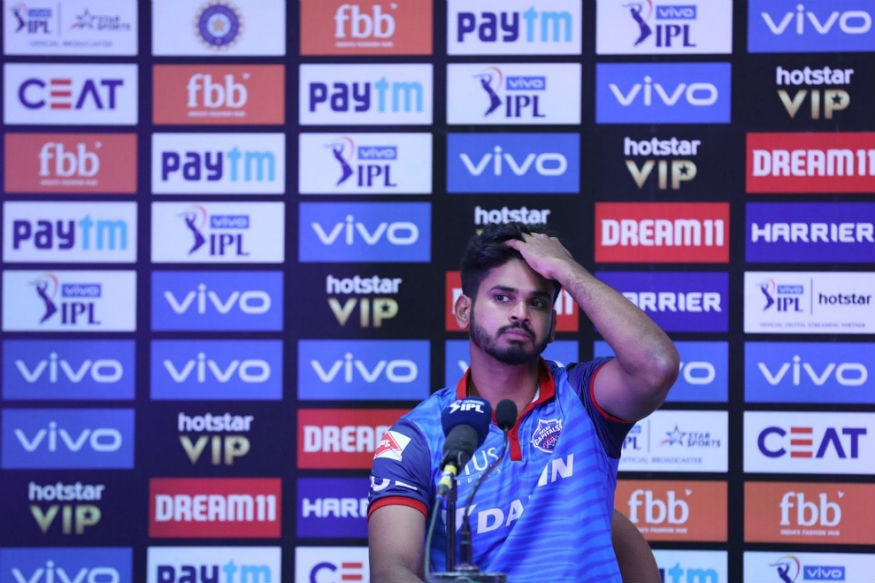 Delhi Capitals went into the encounter against Chennai Super Kings on a high after qualifying for the IPL playoffs after seven years but were given a reality check for the second time in this season.
A massive 80-run loss to CSK in Chepauk on Wednesday has jolted the Capitals but skipper Shreyas Iyer is confident that his side will come back stronger.
"The way we started we should have at least got closer to the target but it was really disappointing the way we progressed. We didn't play that smart and we need to assess where we went wrong. We will come back stronger," Iyer said after the defeat on Wednesday night.
Rishabh Pant, who was Delhi's leading run-scorer last season, once again had a poor outing but Iyer was still prepared to give him a free rein.
"We have seen him (Pant) converting his starts into match-winning knock. It was a ball to hit, just that he couldn't find a gap. It wasn't a bad stroke and definitely he could have played a bit smarter and assess the spinners and conditions.
"I can't say anything to Pant, if he had connected it would have gone to the stands. You need to give him a freebie and I would still like the way he plays," Iyer said about Pant, who only managed to score 5 before holing out to Imran Tahir.
South African leg-spinner Tahir was once again the pick of the CSK bowlers, claiming 4/12 and sent Capitals on a spin along with Ravindra Jadeja, who scalped 3/9.
"I played only one ball of Tahir, so I can't give opinion how he was bowling. He has been CSK's main wicket-taker throughout the season and bowling really well. I personally felt we could have played him smarter and if we didn't give him wickets we could have been on top," the Delhi skipper said.
The real turning point of the match was CSK's 43-run stand for the fourth wicket between skipper MS Dhoni (44 off 22) and Jadeja (25 off 10) with Dhoni taking his side past the par score on this Chepauk after a really slow start.
"I can't blame the bowlers in such situations, you have Dhoni batting in front of you. He is very experienced player and can change the match if he stays till the last ball. He can put a good total on the board.
"Bowlers feel pressure when bowling to him. We got a great start and could have curtailed them specially when Jadeja came in and started hitting from ball one, if we could have restricted him and put pressure on him. The partnership created impact on their batting and put up an above-par total on the track," Iyer said about the Dhoni-Jadeja stand.
Finally, the Capitals skipper expressed disappointment at the huge margin of defeat. "It we took the game till the end, the scenario could have been different. I never doubt my players and it's just a bad phase and we are going to come back strong to turn the table."