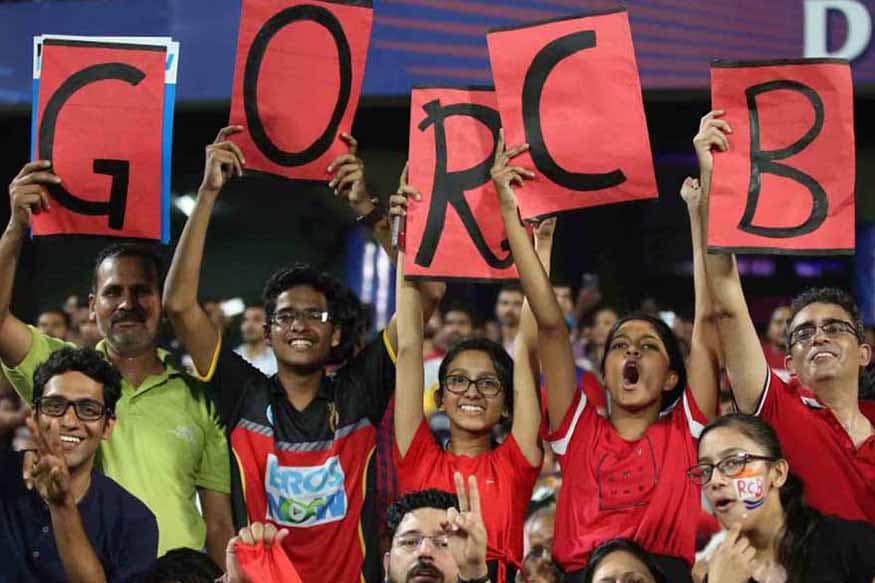 It was a Tuesday night, the dark clouds that had started to envelop the skies from late afternoon assuming an ominous hue and threatening to unload their burden without mercy. Royal Challengers Bangalore, their chances of qualifying for the playoffs about as realistic as the prospect of snow in the desert, were taking on Rajasthan Royals in a foot-of-the-table clash.
Like they had done for 11 previous seasons, they had generated hope and optimism in the lead-up to their campaign. And yet, like many times previously, the franchise representing the aspirations and coveting the support of multiple thousands had floundered badly, highlighted by a horror start of six heart-breaking losses in their first six outings.
A half-full Chinnaswamy Stadium, in the heart of the one-time Garden City that has long since turned into another concrete jungle, would have been easily understandable. A muted gathering, their dreams dashed by their heroes and their moods blackened by the imminent precipitation, wouldn't have been out of order. And yet…
And yet, upwards of 30,000 spectators stormed the Chinnaswamy, their collective applause threatening to drown the booming claps of thunder. It was as if the Rajasthan Royals players didn't even exist; the moment the RCB players come on to the ground for the pre-match warm-up routines, they screamed out names and cheered wildly. Of course, no prizes for guessing who was No. 1 and No. 2 in the eyeball-attracting stakes. Virat Kohli today is more of a Bengalurean than a Delhiite; it was a happy coincidence that AB de Villiers' 100th Test appearance, in November 2015, came at the Chinnaswamy.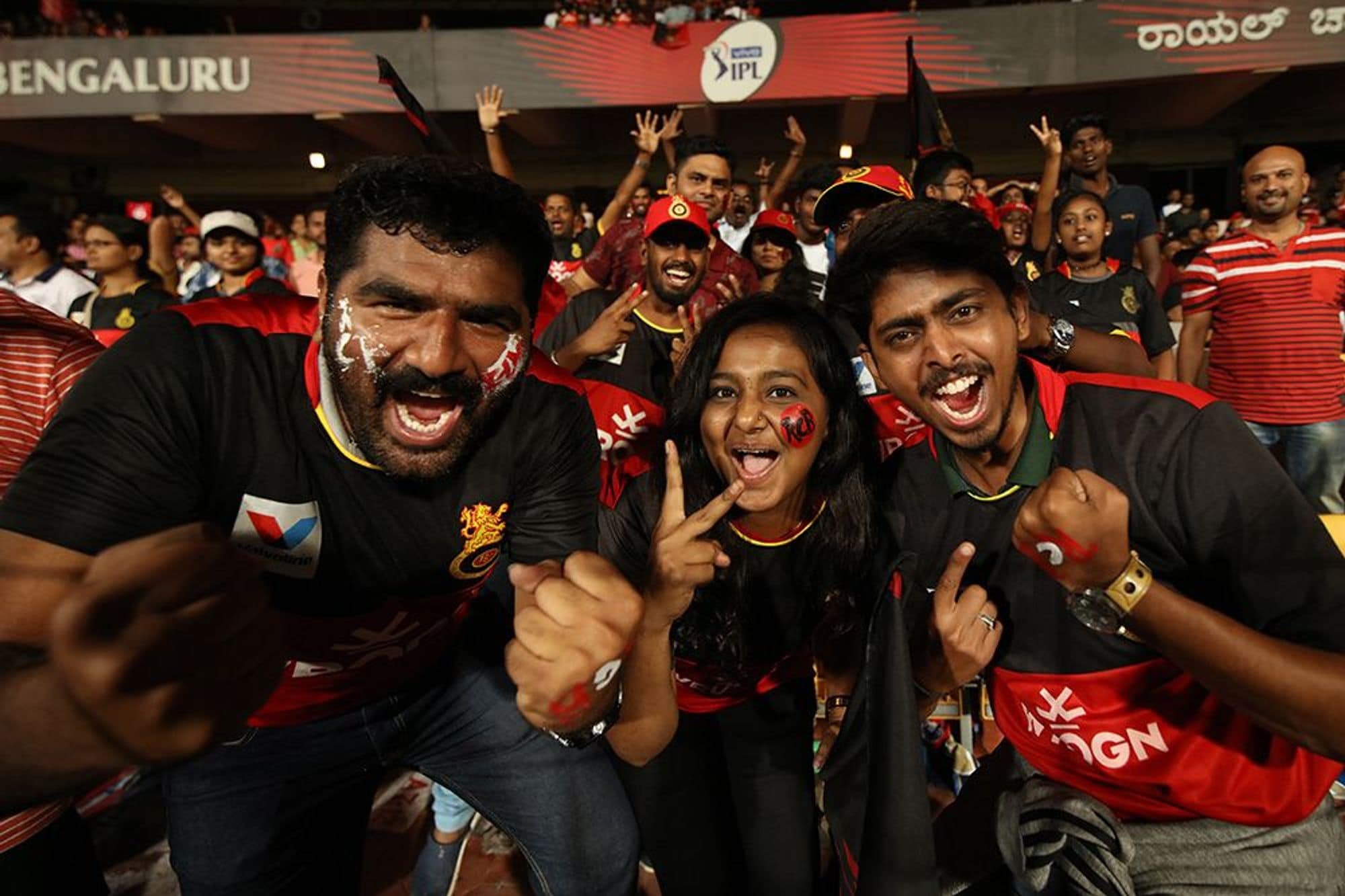 The home fans' obsession – what else can it be, really? – with RCB has been a standout feature of the IPL for a long time now. Tuesday night wasn't a one-off; these scenes have repeated themselves over and over again for a least half a dozen years, through rain and shine, in defeat and victory, in sickness and health. What made Tuesday special was the circumstances under which the fans expressed their adoration for their heroes – with elimination all but guaranteed, and with the threat of rain all too genuine.
A little before the scheduled start, driving rains and sweeping winds sent the fans scurrying for cover, but their enthusiasm was unbounded when the rain relented and the ground staff began mopping-up operations. Not a soul left the ground as the minutes ticked by, and only the possibility of a five-overs-a-side shootout loomed. Their patience was rewarded when play finally kicked off at 11.26 pm; Kohli made their night with a six off the first ball, and 25 off seven before being dismissed. They were hardly affected by the fact that the rain returned an hour later and the match went into the record books as a 'no-result'. They had had their fill, Kohli had made sure of that.
The players themselves aren't unmoved by the adulation showered on them. They might not always have reciprocated with victories – in fact, just last week, RCB became only the third team overall and the first in the IPL to stack up 100 T20 defeats – or inter-personal interactions that some other franchises encourage, but they are mindful of and thankful for the sustained backing of a populace that could so easily have become disgruntled, given how underwhelming the franchise's collective performances have been.
"What we have been able to do in the last ten years is create a fan base which is impossible to create if you are striving for things that are not real," Kohli had said before the start of the tournament, his voice dripping with sincerity and gratitude. "That has happened purely because of the spirit with which we played our cricket. Even after so many years, having reached three finals and three semi-finals and not having that trophy in our hand, we never felt like there was a lack of enthusiasm before starting a season. That stands out for me the most, and it can only happen when you have such a strong fan base and a stadium that you look forward to coming to and playing in.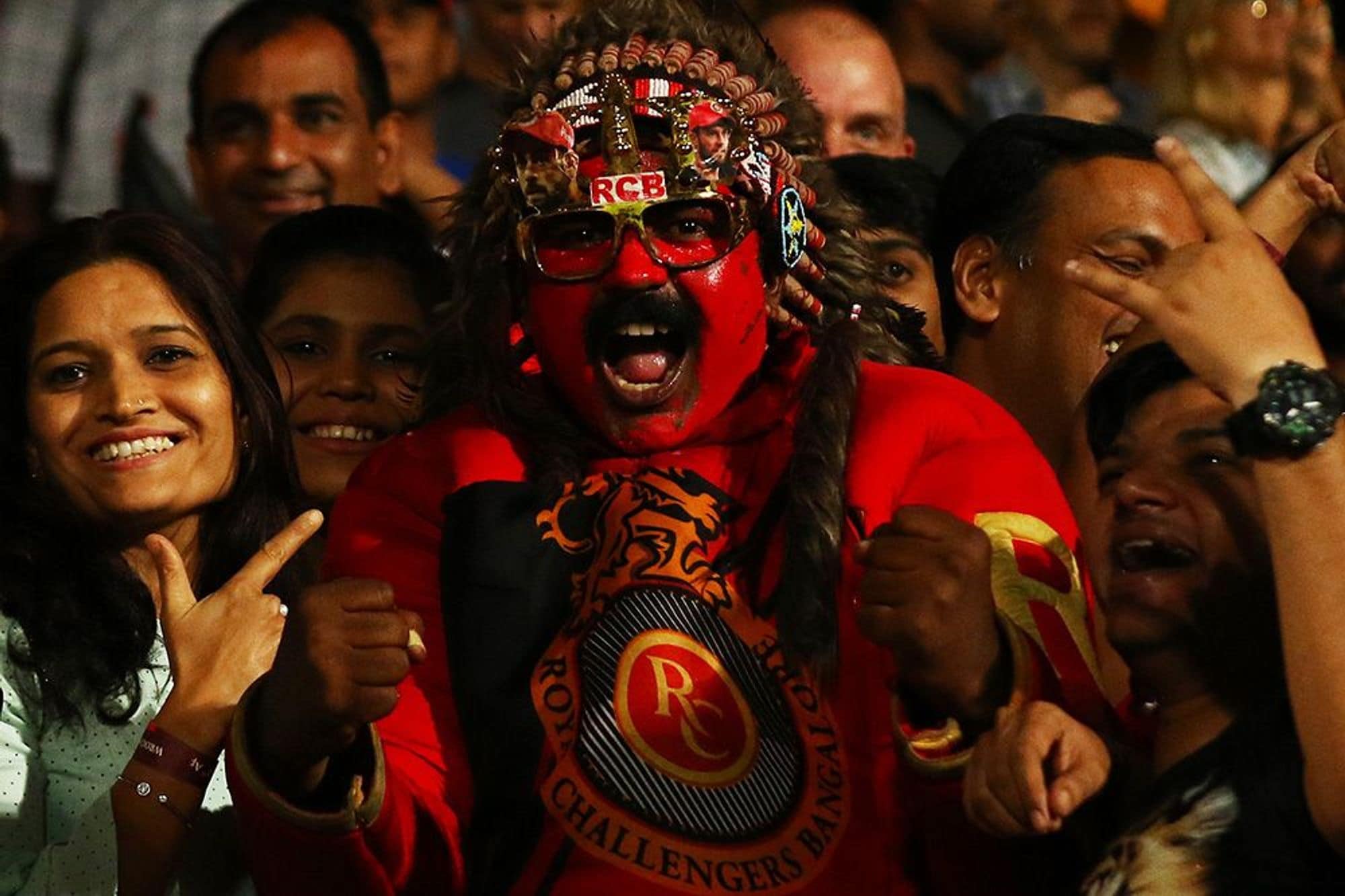 "We're not going to be here after a few years, none of us can be here forever," the Indian captain had continued. "But RCB will remain for a long, long time and the next lot of players that come in should feel that culture, embrace it and be proud of being part of this franchise. To me, it has been a most special experience. I don't see myself leaving or playing for any other franchise. That's purely because of that connect (with the fans). We're going to play this season for that connect."
Despite the string of losses, that connect remains as strong and unshakeable as ever. Only a few of days back, before the Tuesday night misadventure, a friend narrated the story of a teenaged fan breaking down in public after RCB had lost over the weekend to Delhi Capitals. Apparently, she is so affected by RCB defeats that her father has stopped bringing her to the stadium anymore. She had no specific reason for the connect she felt towards RCB. After all, it is not as if the team is liberally dotted with home-grown local talent. But still, she feels magnetically drawn towards the red-and-black brigade, and is on one of many of a WhatsApp group that rides the lows and the occasional highs with total abandon.
At various times in the past, sometimes together and at others separately, RCB has been represented by many of Bengaluru's finest; Rahul Dravid, who was captain in the first year, and Anil Kumble, who took them to the final in the second edition, top that list. Sunil Joshi, R Vinay Kumar, Stuart Binny, KL Rahul, Mayank Agarwal, Manish Pandey, Robin Uthappa, Karun Nair, Abhimanyu Mithun and S Arvind, all India internationals, too have turned out for RCB.
However, in the last two years, no Karnataka player has played a single game for the franchise. Indeed, the class of 2019 has just one player from the state in the mix, Devdutt Padiklal, the India Under-19 player who has been forced to steadfastly warm the bench. Against this backdrop and given the historical lack of success, disillusionment and disenchantment would not have been out of place. And yet, it's precisely in the opposite direction that the popularity graph has travelled.
RCB is definitely more representative of new-age, cosmopolitan, chic Bengaluru than the old-world, majestic and stately Bangalore. Earrings and tattoos and bling that one can't associate even in dreams with Dravid and Kumble are today the USP of a franchise, and a fan-base, that embraced Chris Gayle with open arms, that can't have enough of 'ABD', and that goes nuts every time Kohli so much as breathes.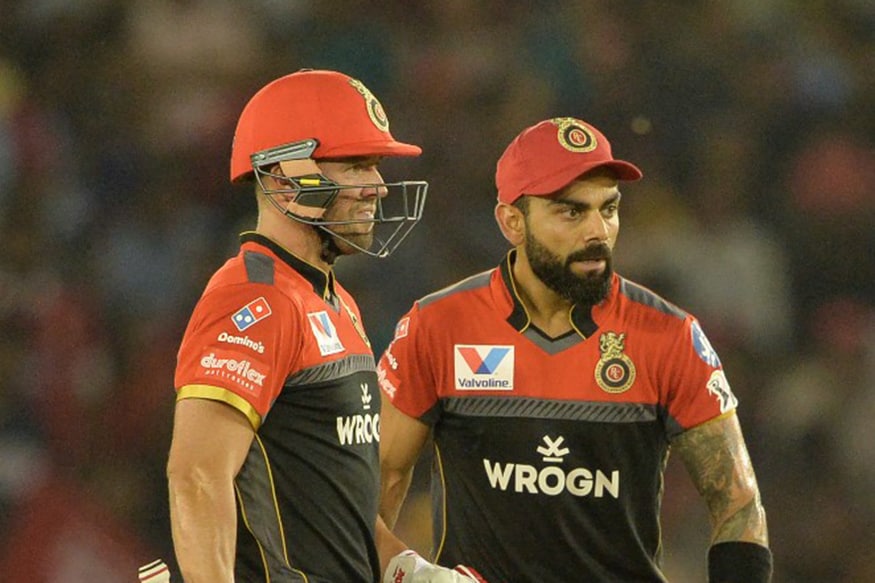 'Southee sir' and 'Chahal sir' obviously are no strangers, but even 'Saini sir' and 'Negi sir' are in great demand from the couple of hundred fans who know someone who in turn knows someone who is someone and therefore are able to watch match-eve practice sessions from close quarters. No matter who you are, once you have been drafted into the RCB squad, you are a superstar for the duration of your association with the franchise.
When RCB were shot out for 70 in the opening game of IPL 2019 by Chennai Super Kings, the resounding message from the fans was 'We will back you, no matter what'. Through an eminently forgettable season that has yielded a measly four wins in 13 games, the fans have stood true to their word. They have idolised Kohli and ABD, they have overlooked Umesh and Siraj's largesse, they have enjoyed Parthiv's pyrotechnics, they have disregarded a string of losses.
They have banished anger and negativity from their hearts and minds, they have confounded psychoanalysts. Being an RCB fan in times of strife, of which there have been many, is no easy cross to bear, but a dedicated following has managed to pull that off with aplomb.
Bengalureans in general, however, aren't used to finishing second best, so maybe next season, the RCB loyalists should become a little more strident and demanding, and their heroes a little more desperate. It's not enough just to win hearts; a trophy or two would do nicely, too.