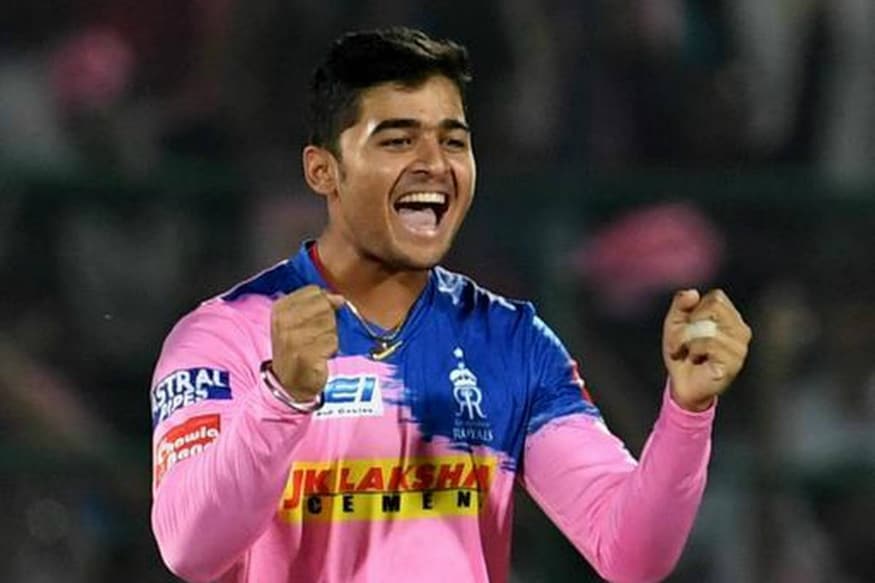 Riyan Parag was simply destined to play cricket. His father Parag Das, a former first-class cricketer from Assam, remembers his 16-month old son shadow practicing strokes in front of the mirror. Not just his father, Riyan's mother Mithu Baruah was an excellent athlete too, having represented India at the Asian Championships and SAF Games in swimming. However, young Riyan was smitten by cricket and the toddler who imitated his dad is now the teenager who made an eye-catching impression in the IPL this season.
"He started from a very young age, when I was still playing first-class cricket," Das tells CricketNext. "I had this habit of batting in front of the mirror and when Riyan was 16 months old, he started to do the same and imitate me."
Riyan is the latest in an assembly line of players who made their first major impression on the IPL stage. The likes of Kamran Khan, Jasprit Bumrah, Shreyas Iyer and more recently Prithvi Shaw have experienced their first taste of stardom through the world's top T20 tournament. 17-year-old Riyan was one of the few bright spots for the Rajasthan Royals this season, becoming the youngest batsman to score a half-century in IPL history and ending with a creditable 160 runs in seven matches at an average of 32.75.
In fact, Riyan's debut produced a heart-warming story of its own. He played against MS Dhoni, who isn't just 20 years older than him but had in fact shared the field with Riyan's father when he represented the East Zone in domestic cricket years ago. It was a modest initiation, with Riyan scoring just 16, but he did get the opportunity to spend some time with Dhoni after the match.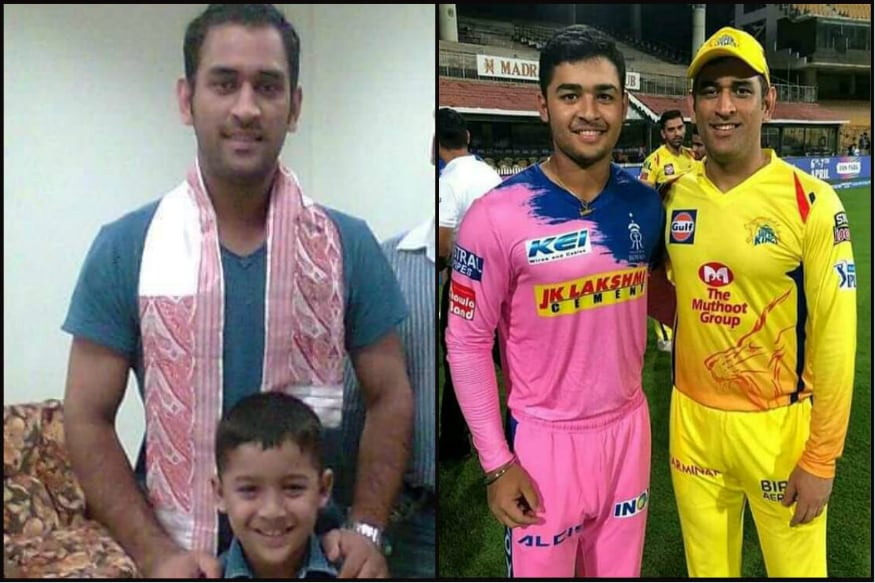 "I spoke and talked a little bit to Dhoni. I told him that it was fascinating that he had also played with my father. Most of the brief chat was about the mindset and how to remain cool under pressure situations," Riyan said.
His father Das also recalled interactions with the former India captain over the years.
"Dhoni played for East Zone like me, so we used to meet up regularly those days. Also, Dhoni worked for the Railways for a while and that was where we met again. A couple of years back when Dhoni visited Guwahati for an international game, I told him my son was also playing and showed him Riyan's pictures as well. He was pleased to know that he has played with the dad and now with his son as well as Riyan told me," Das said.
Though the Royals had an underwhelming season, Riyan thoroughly enjoyed the experience in the company of international stars such as Steve Smith, Ajinkya Rahane, Jos Buttler, Ben Stokes and Ish Sodhi.
"I went to IPL to get as much experience as I can and learn as much as I can. The Rajasthan Royals showed faith in me and gave me 7 matches. I didn't expect to play seven games," Riyan said. "I am really glad that I could contribute for the team successfully. It feels really good and one of the high points will be my first fifty in IPL (against Delhi Capitals in the last match).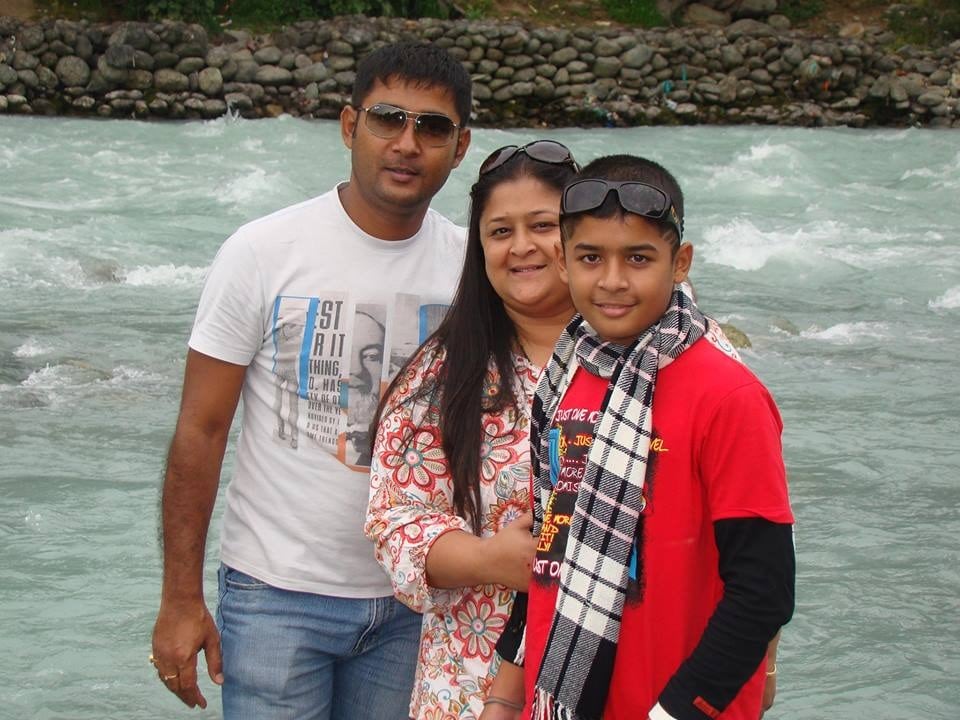 Parag Das (left) with wife Mithoo and a 11-year-old Riyan (right). [Image: Facebook/Parag Das]
"Everyone gave me lot of advice and a lot of knowledge was shared with me. I can't pin-point any one advice. They taught me how to handle pressure, great learning cricketing experience. I can't be more excited to go back next year."
Though the IPL catapulted Riyan to nation-wide acclaim, those who have witnessed his journey from childhood were always convinced that he had special ability.
"At 8 years of age he went to a school cricket camp. Gautam Hazarika, who was selector-cum-coach, picked him into the school team," Das recalls. "I told him Riyan was still too young for school cricket but Hazarika disagreed. It was difficult to stop his progress after that.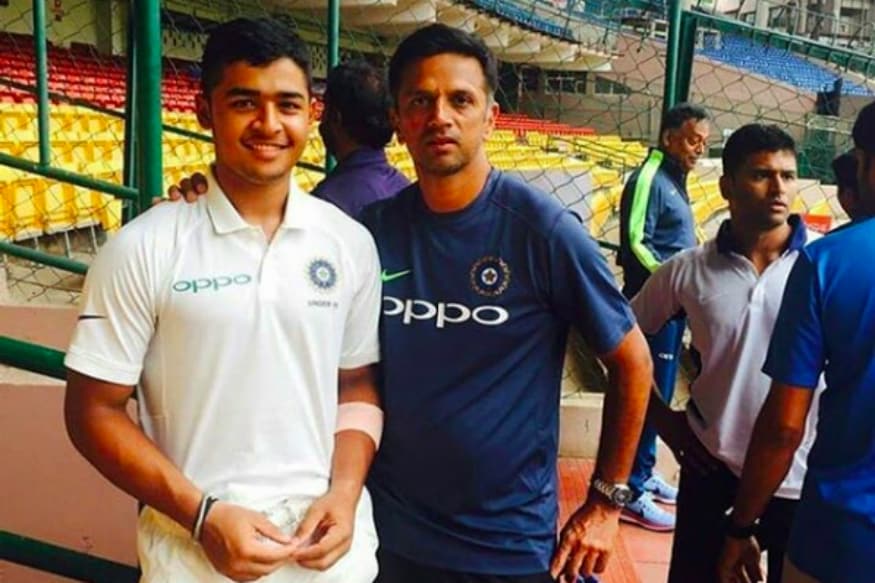 "In a U-14 tournament, he scored 156 not out and 128 in the semifinal and final. That time Sandeep Patil was here for BCCI academy. Patil picked Riyan for this academy (which would provide schooling too) but the program was discontinued."
One of the members of the 2018 U-19 World Cup winning squad, Riyan also impressed coach Rahul Dravid, although he was injured for a majority of the tournament.
"He was picked for U-19 World Cup and was playing well in the practice games but injured his finger before the first match. Coach Dravid told him that he wanted him fit for the knockout games but unfortunately he failed to fire in those games because of lack of match practice," Das said.
Now that the first steps have been taken, Riyan is eager to build on this early success. In the short run, he is keen to explore opportunities to play some club cricket in England before he starts to prepare for the rigours of Indian domestic cricket later in the year.