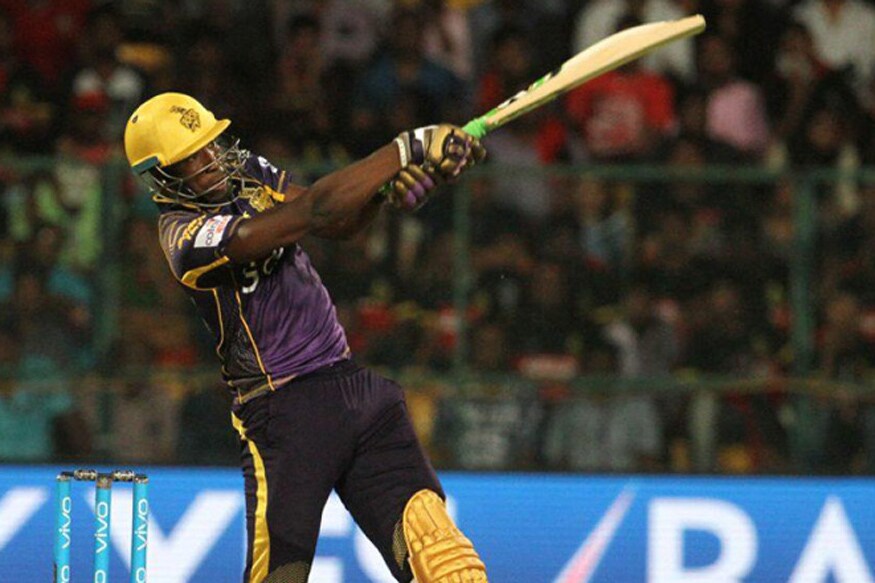 After smashing an unbeaten 19-ball 49 to power Kolkata Knight Riders to a thrilling victory over Sunrisers Hyderabad, Andre Russell said he 'enjoys' batting in tense situations like was the case on Sunday (March 24).
Kolkata needed 57 off the last three overs when Russell unleashed himself, hitting four fours and as many sixes to power Kolkata home.
"Actually, I enjoy batting in those situations. Sometimes it doesn't go well, but some times they do," he said at the post-match presentation at Eden Gardens. "This is what you play the game for, to finish off games like this. Especially the pressure that we were under, well done to Nitish (Rana) and Shubman (Gill) to finish it off. I'm very emotional right now, but we've to keep it cool. It's just the first game, but I'm excited."
Russell was on 9 off 7 when a break induced by a floodlight failure threatened to derail their momentum. Nitish Rana fell immediately after the break, but Russell carried on to win the game. Russell said the break hampered their flow, but he decided to bat deep.
"When the light went out, I told Nitish I don't like to go off and come back," he said. "We didn't have a lot of overs, if there were eight overs to go you have time to come back and get started again. But as you can see, he got out after the break and we had to get the momentum back again.
"It all (my approach) depends on the situation. If we get off to a bad start, you have to bat some balls, get behind the ball, spend some time and push around. No one wants to see me at the crease for a long time there, the more I bat, the better I see the ball and adjust to the surface. This wasn't the easiest of surfaces to go out and hit from Ball One, but me standing til the end and putting pressure on the bowlers... it went my way tonight."
Kolkata's captain Dinesh Karthik too lauded Russell and said his team never lost faith in him despite the situation.
"They were definitely ahead in the game in the 16th over but the way Russell batted towards the end with Shubman was very good. That augurs well for everybody. The way he pulled it off was very nice," he said.
"As a team we definitely believe in that. As a player we've seen how destructive he can be. Having said that, I think they had some good bowlers as well which meant he had to take his time before playing the big shots. It's something he has been working on."
Karthik also praised the way his bowlers came back after a century stand for the opening wicket between David Warner and Jonny Bairstow. Russell and Prasidh Krishna ensured Hyderabad were kept to 181 when at one stage they seemed set for much more. Karthik also explained that his pacers' performance was the reason Kuldeep Yadav bowled only two overs.
"I think they batted very well. Even though we executed what we had planned, they batted very well and it happens in the T20 game. The only thing I told them in the break was that if we believed we could get one wicket, we'd get two more. That kind of happened because we restricted the run rate and the fast bowlers bowled really well in the end," he said.
"I'd like to be little more fluid as a captain and see who is bowling well on the day. Today Russell was bowling really well so it was my duty to make sure he bowls three. When he bowls three, Kuldeep or Piyush might end up bowling less which is how the game goes."
Meanwhile, Hyderabad's stand-in captain Bhuvneshwar Kumar rued his team's inability to execute the plans against Russell.
"It was a good game of cricket. You know that if you can't get Russell out, he can take the game away from you. We were looking for wickets but couldn't execute," he said.
"In T20 it's a par score, but defending on this ground is not easy. The outfield is fast and the ball carries a lot in the air, you have to get wickets. There was a bit of dew, not much but it's all about execution. You want to start on a high note early in the tournament, but yes, if you get games like this early in the tournament you know what to improve on in the next matches."