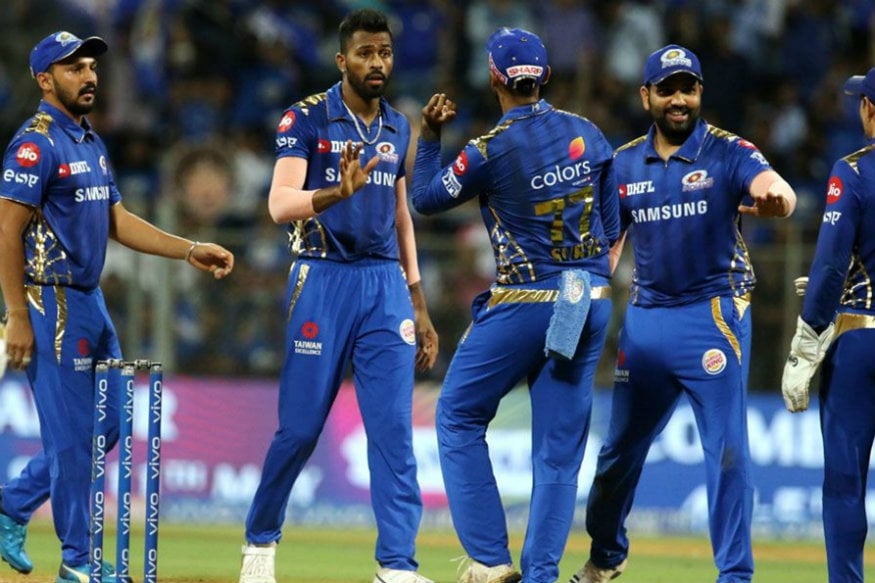 Mumbai Indians captain Rohit Sharma said that his team has not relied on individuals this season, and that everyone stepping up at different times when it was needed has been the hallmark of the tournament for them so far.
Speaking after his side's thrilling Super Over win over Sunrisers Hyderabad at the Wankhede Stadium which confirmed their place in the playoffs, Rohit said, "Individuals can win you one or two games, but if you want to win the tournament, everyone needs to come together. That is the hallmark of this particular squad this year. Anybody, at different stages has responded to situations.
"Whether it's Rahul Chahar, or Quinton (de Kock), a lot of the guys have shared responsibility. Because we don't believe in individuals winning games on their own on too many occasions. We want everyone to come and chip in with performances, and make sure that we get through.
"In 2017 when we won the IPL trophy, we qualified with two games to spare. I can't compare every season because there are new players that come in, and your combinations and dynamic changes. What we've done well this year is responded to the pressure situations. A lot of the games that we have won, we won because we handled the pressure really well."
Having set a target of 163 for Hyderabad, Manish Pandey's last ball six meant that the match went to a Super Over. Courtesy Jasprit Bumrah's uncanny accuracy and Hardik Pandya's clean hitting, MI comfortably got over the line in the one-over eliminator. Rohit, however, pointed to the contribution of his spinners in the middle overs that did the job for his team.
"Those eight overs of spin in the middle overs were very crucial. Sometimes it can get difficult for spinners to bowl in tandem, but Krunal and Chahar are quality spinners," he said. "Vijay (Shankar) and Manish (Pandey) were batting, and they've played enough cricket with them. They kept varying the length and kept things very tight. Those eight overs were the turning point in my opinion, because if they had gotten away at that point, things would not have fallen into place the way we wanted them to. Bowling with a wet ball isn't easy but they bowled really well."
Rohit also explained his decision to bat first in the match, pointing towards the conditions in the second half in most matches as the reason for doing so.
"Look, this year conditions have been such that sometimes the ball starts spinning in the second half because of dew. For example, when we were chasing 170 here against RCB, despite scoring 70 runs in the first six overs, we struggled to chase it and only went over the line in the last over.
"So keeping in mind the up and down nature of the pitch, we decided that we would bat first, put runs on the board and then defend the target. We know our bowling is good, we defended 170 against CSK, and we won today despite the match going into the super over. We also wanted to put pressure on their inexperienced batting line-up, by batting first and putting runs on the board," Rohit said.​