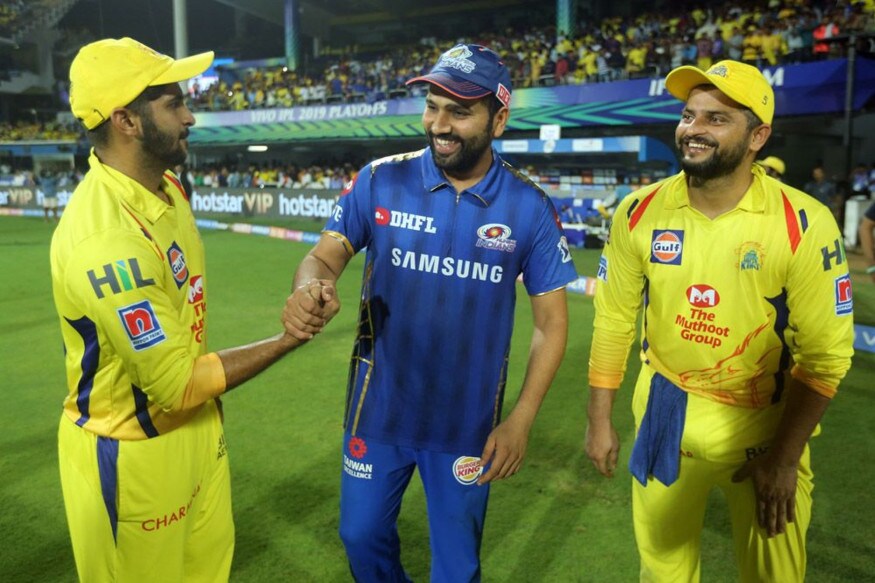 Chennai Super Kings and Mumbai Indians will lock horns in a title clash in Hyderabad to decide the winner of the 12th edition of the IPL. Both CSK and MI have won the coveted league on 3 occasions each and this gives this final the extra edge and elevates the contest and rivalry to another level.
Not only will the winner become the most successful franchise (in terms of title wins) in IPL history, they will also gain some rightful bragging rights.
We analyse the performance of the two most successful teams of the IPL in knockout matches/ playoffs – the matches which matter – and see which team and set of players have a bigger big-match temperament and can handle the pressure of the big stage better.
We look at some of the numbers which define these two teams in knockouts/playoffs.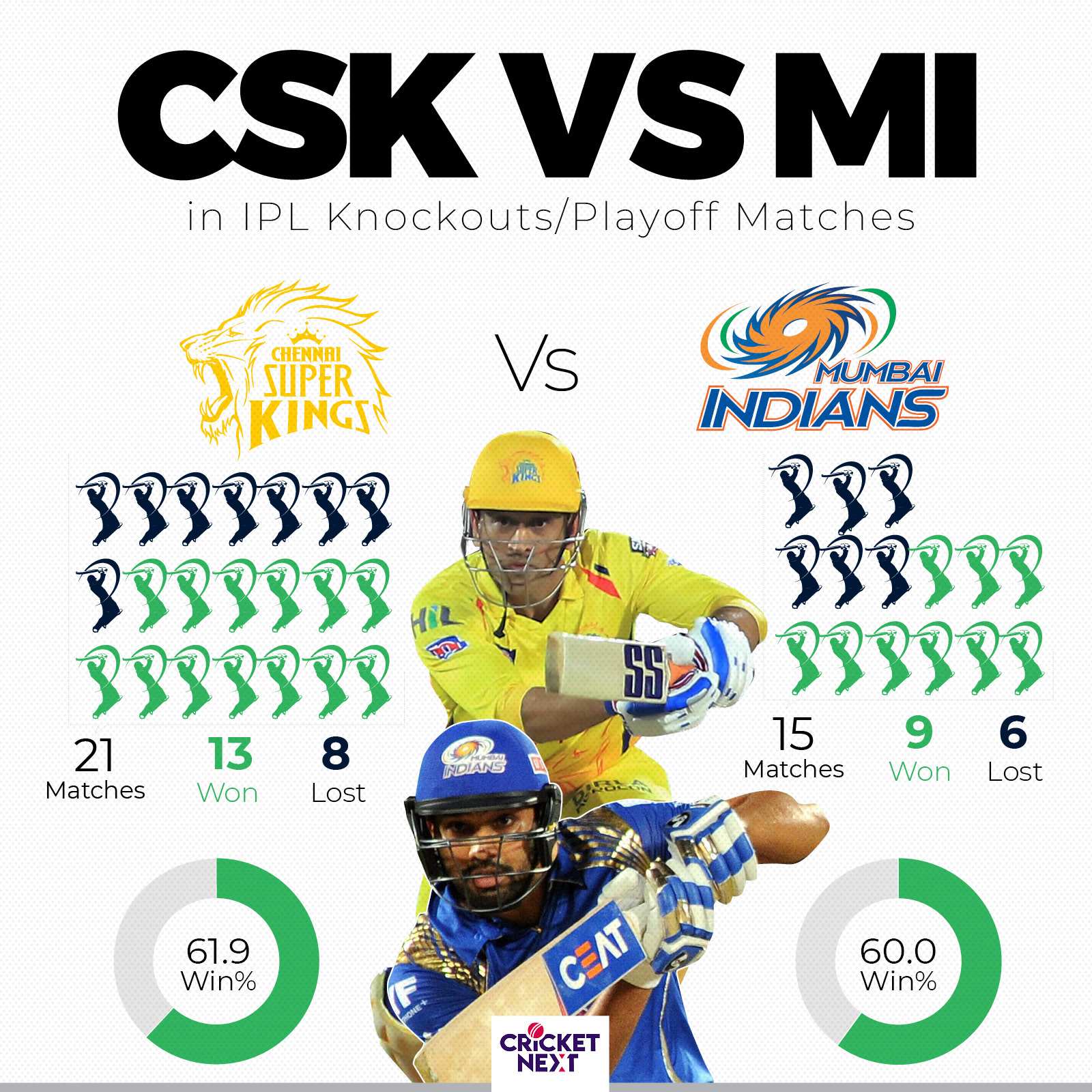 10: CSK have made the knockouts/playoffs 10 times in 10 tournaments
8: MI have made the knockouts/playoffs 8 times in 12 tournaments
4-4: The number of times, both, CSK and MI have beaten each other in knockouts/playoffs in the IPL. Interestingly, none of these matches have been close contests with the minimum margin of win of 22 runs (in terms of runs) and six wickets (in terms of wickets in hand)
6: The number of times the team batting first has won in 8 knockout/playoff matches between CSK and MI. Runs on the board seem to be a definite advantage.
61.90%: CSK's win percentage in Playoffs/Knockouts in IPL. They have won 13 of 21 such matches.
The corresponding percentage for MI is 60 (won 9 of 15 such matches)
3-0: MI have had a stranglehold over CSK and have won the previous three times the two teams have met in the playoffs – in Qualifier 1 and Final in 2015 and the Qualifier 1 in 2019.
8: CSK have made it to the final a record 8 times in 10 tournaments.
5: It will be the 5th time that MI will be competing in the final.
75%: MI's Success Rate in Finals (won 3 out of 4). CSK, though has made it to more number of finals hasn't had a great record in them. They have won 3 out of 7 finals which is a Success Rate of 42.86%
2-1: It's 2-1 MI in Head to Head in the finals. Hyderabad will host the fourth IPL final between CSK and MI. CSK won in 2010 whereas MI were victorious in 2013 and 2015.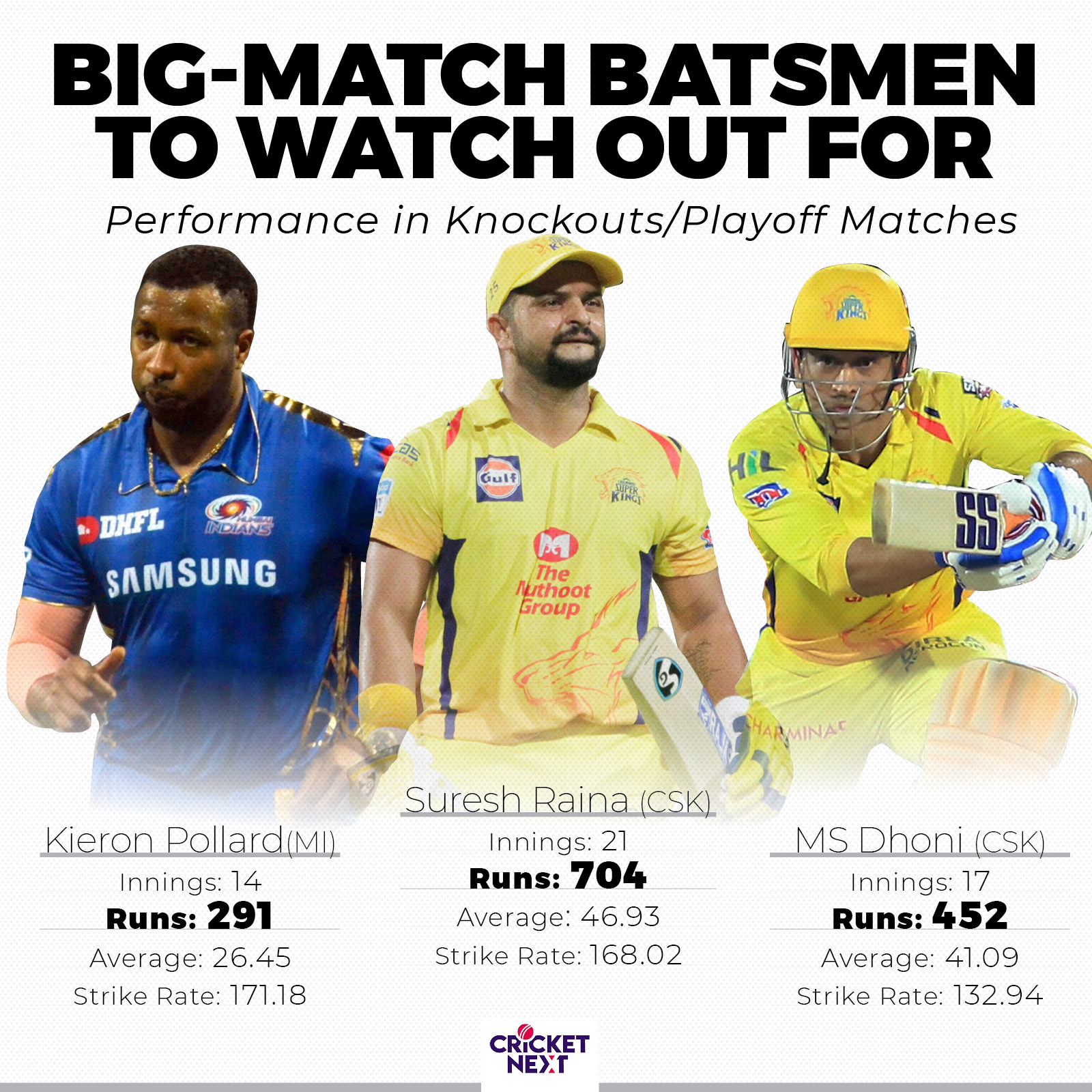 CSK have retained more of their experienced big-match players as compared to MI. Come Sunday, May 12 and this should stand them in good stead.
Big-Match Batsmen
Suresh Raina has scored 704 runs in 21 knockout/playoff matches (for CSK) at a stupendous average of 46.93 and strike rate of 168.02.
MS Dhoni also has an enviable record in such matches with 452 runs in 17 innings at an average of 41.09 and strike rate of 132.94.
Murali Vijay has scored 364 runs in 11 such innings at 33.09 at a strike rate of 147.37.
Dwayne Bravo has a strike rate of 159.74 for CSK in playoffs.
Kieron Pollard should be the most threatening MI batsman in the final. He aggregates 291 runs in 14 such knockout/playoff matches for MI at an average of 26.45 and strike rate of 171.18.
Rohit Sharma has a poor record for MI in such matches. He has scored just 183 runs in 12 innings at 15.25 at a strike rate of 108.93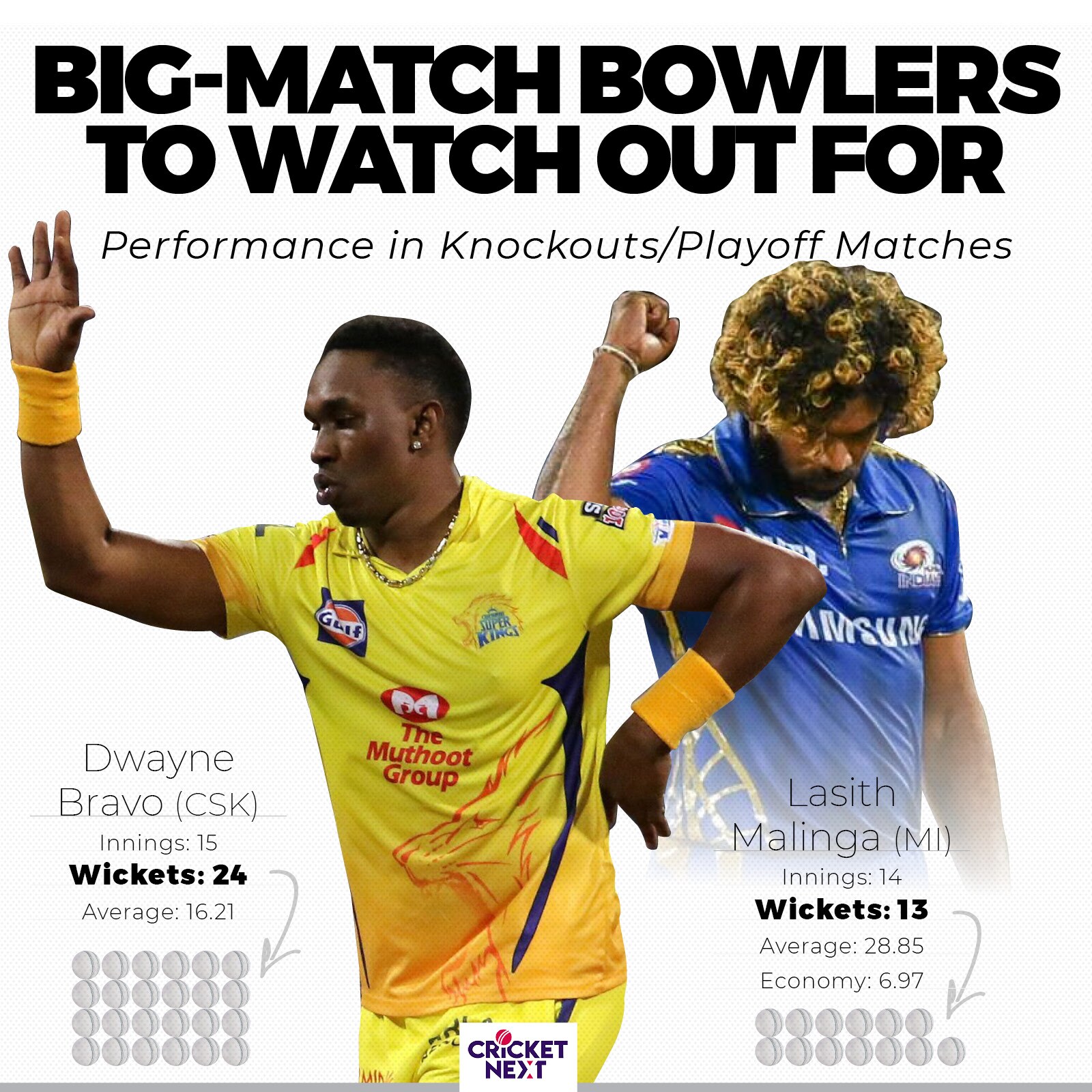 Big-Match Bowlers
Dwayne Bravo is the most successful CSK bowler in knockouts/playoffs with 24 wickets in 15 innings at an average of 16.21.
Ravindra Jadeja has also done well picking 11 wickets in 13 innings at 25.36.
R Ashwin with 13 wickets in 15 innings is the most restrictive CSK bowler in playoffs with an economy of 6.84.
Albie Morkel also bagged 14 wickets at 22.29 apiece at an economy of 7.61 for CSK in such matches.
Lasith Malinga with 13 wickets in 14 such matches at an economy rate of just 6.97 has the best playoff record amongst current MI bowlers.
Kieron Pollard has also picked 10 wickets in as many big matches for MI.
Harbhajan Singh, though now representing CSK, had a very successful run with MI. He has a very impressive overall record (MI and CSK combined) in big matches in the IPL with 17 wickets in 13 innings at 21.53 apiece at a strike rate of 17.65. He has bowled as many as 119 dot deliveries in these matches which means, on an average, he bowls approximately 9 dot balls (one and a half overs) per playoff match.
Conclusion:
The two teams have won 4 matches each against one another in knockouts/playoffs which means we have a stalemate there.
What works for CSK:
CSK have been a more consistent team in the group stages as well as the playoffs with a higher win percentage than MI. They have also retained a large core of experienced big-match players – players who raise their game in the big matches.
What works for MI:
It is the head to head in finals where MI have the advantage. Coupled with MI's overall IPL record against CSK (16 wins in 27 matches) and their recent record against the arch-rivals (4 consecutive wins including three comprehensive victories in IPL 2019) it would seem that MI have the edge going into the final.
Hyderabad should witness a cliffhanger!