After two months of pulsating cricketing action, fans around the country just have about two weeks to get their breath back before the World Cup begins.
Even though T20 cricket might not be the best criteria to judge ODI form, but with the IPL being Indian players' last competitive tournament of white-ball cricket, we take a look at how the players line-up and the form they are in ahead of the World Cup.
Virat Kohli – M-14 R- 464 A - 33.14 50s/100 – 2/1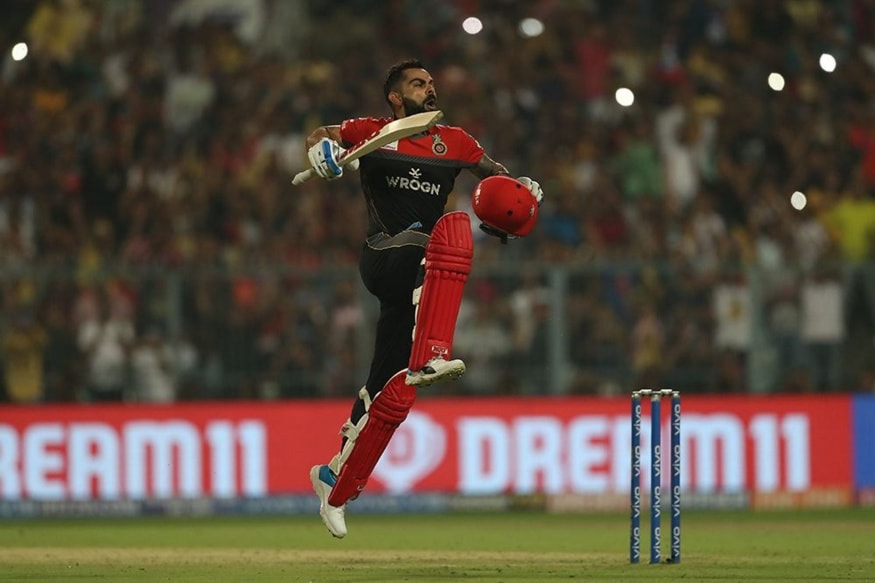 Image: IPLT20
Consistent as usual, Kohli didn't have the best of starts to the tournament but really came into his own in the second half. He smashed a ton against KKR to take his side home. Even though Royal Challengers Bangalore finished at the bottom of the table, Kohli was one of the star performers for his team. But one thing which teams might take note of is Kohli's weakness against quality spin bowling which was exploited by the likes of Imran Tahir and Shreyas Gopal. Indian fans though wouldn't be worried too much as well all know that when in blue, Kohli is a totally different player and one who will be looking to make it count in his first World Cup as captain.
Rohit Sharma – M-15 R-405 A-28.92 50s - 2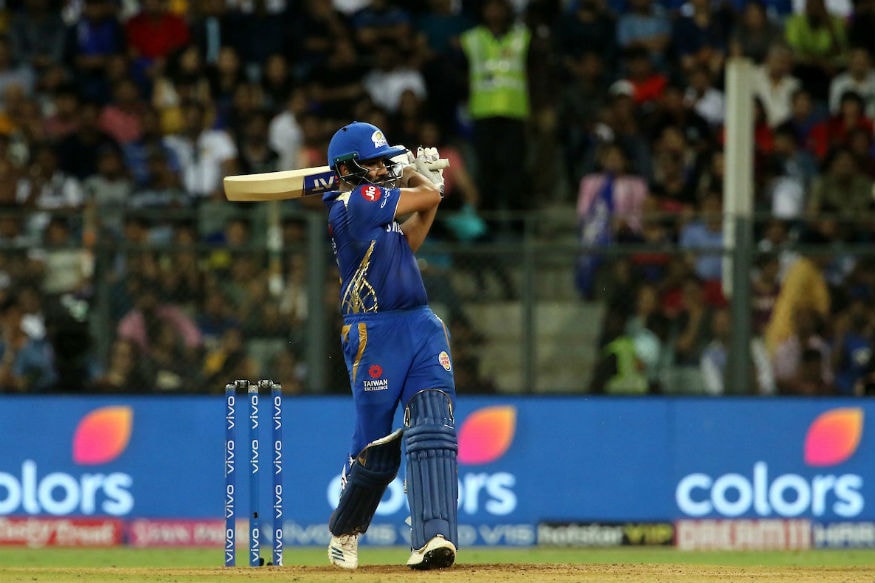 Image: IPL
Rohit had a rather odd-season to say the least. Despite performing better than the previous two seasons, he lacked a match-winning performance, something which we have associated with him for so long in white-ball cricket. He opened the innings in all the matches to prepare for the World Cup and certainly formed a lethal partnership along with Quinton de Kock. He had only two half-centuries to his name in the tournament but the performances around him were enough to take Mumbai to yet another IPL trophy. His captaincy was top notch once again and was one of the key reasons behind MI's success. He will be looking to rediscover his ability of scoring big once the World Cup begins.
Shikhar Dhawan – M-16 R-521 A-34.73 50s - 5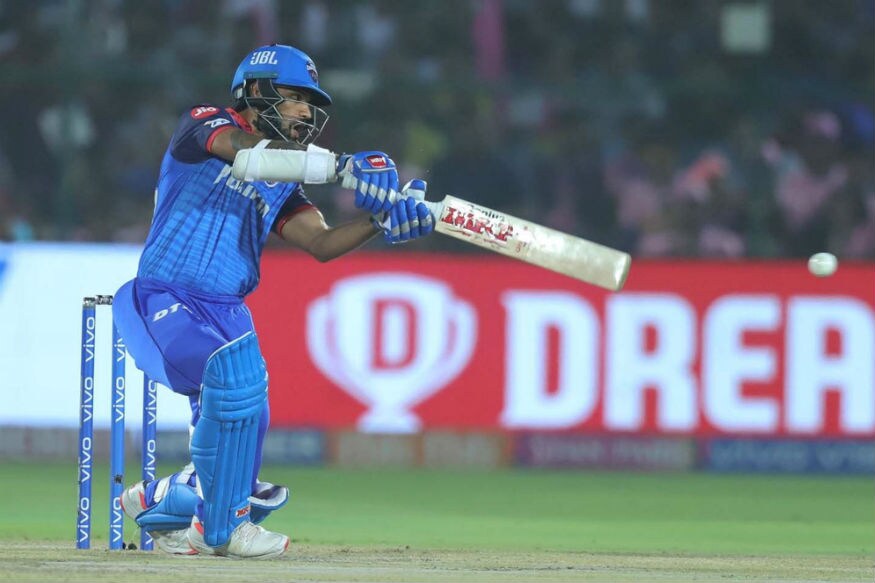 Image: IPL
Dhawan was traded to Delhi Capitals before the start of the season and the experienced opener played his part in taking the team to playoffs for the first time in eight years. He was one of the few seasoned campaigners in an otherwise young team and that showed. The left-hander also registered his highest T20 score by smashing an unbeaten 97 against KKR. Interestingly, he didn't start well with his scoring rate coming under the radar, but ever since Ponting's jibe in the media where he said he expected more from Dhawan, the southpaw simply raised his game a level and was back to the Dhawan of old. He will be backing himself to succeed in England, where he has a good record in multi-lateral tournaments.
KL Rahul – M-14 R-593 A- 42.06 50s/100 - 6/1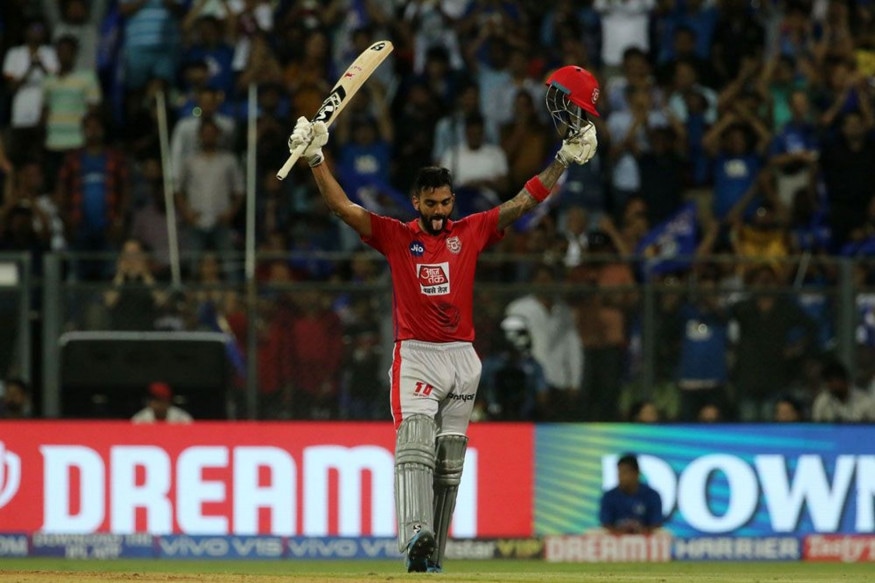 Image: IPL
KL Rahul's form will certainly be good news for the Indian team management. Even though he opened the innings for Kings XI Punjab, the composure and temperament he showed might well encourage India to see him as a no.4 in the World Cup playing XI. Though selectors said that Vijay Shankar will be India's no.4, Rahul offers a more solid batting option. He played a key role in the six wins Punjab had in the season and showed that if he can get going, he will surely be a match-winner for India. The pitches in England will also suit his strokeplay.
Kedar Jadhav – M-14 R-162 A-18.00 50s – 1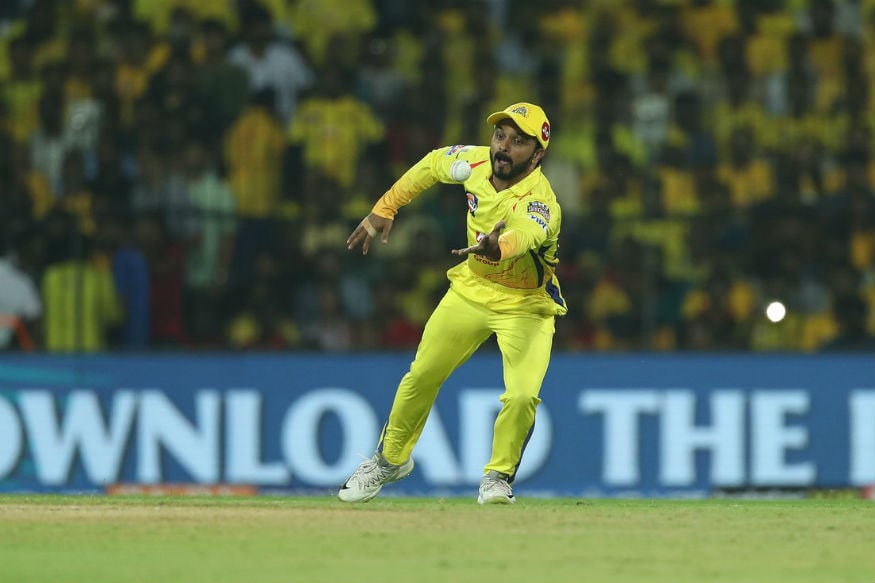 Image: Twitter
Kedar Jadhav has been a major letdown in this year's IPL. Jadhav was expected to be the mainstay for the CSK middle-order but the right hander scored just one half-century and aggregated only 162 runs. Even though the pitch in Chennai was a bit on the slow side and it was difficult for any new batsman coming in, the fact that their top-order was out of form meant Jadhav had time to play himself in, which he couldn't. He scored 58 against Mumbai at Wankhede but even that came in a losing cause. The fact that Dhoni didn't decide to use his bowling didn't help either. He hurt his shoulder in the last group game but is expected to be fit before the World Cup.
MS Dhoni – M-15 R-416 A-83.20 50s - 3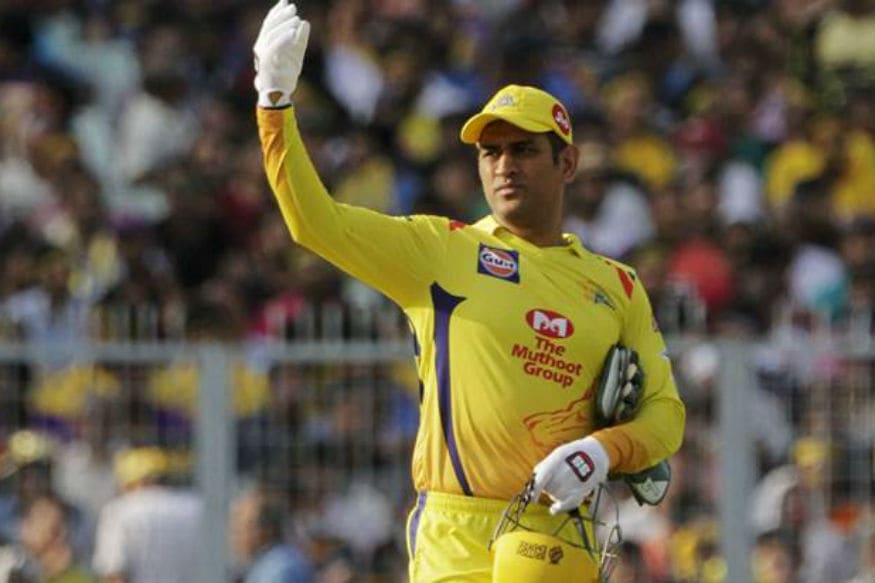 Image: Twitter
The 'Thala' of Chennai once again showed why he is such a vital cog in the yellow army machine which keeps on surprising everyone. He was the highest run-scorer for the team and did the job consistently with the bat. Despite the top-order being woefully out of form, CSK ensured a top-two finish in the league and managed to reach the finals, largely thanks to Dhoni. He was safe as house behind the stumps and his tactical acumen as a captain was second to none. Kohli will once again be relying on 'Captain Cool' to get the team out of tough situations with the bat and also use his mind in the field.
Hardik Pandya – M-16 R-402 A-44.86 50s – 1 W-42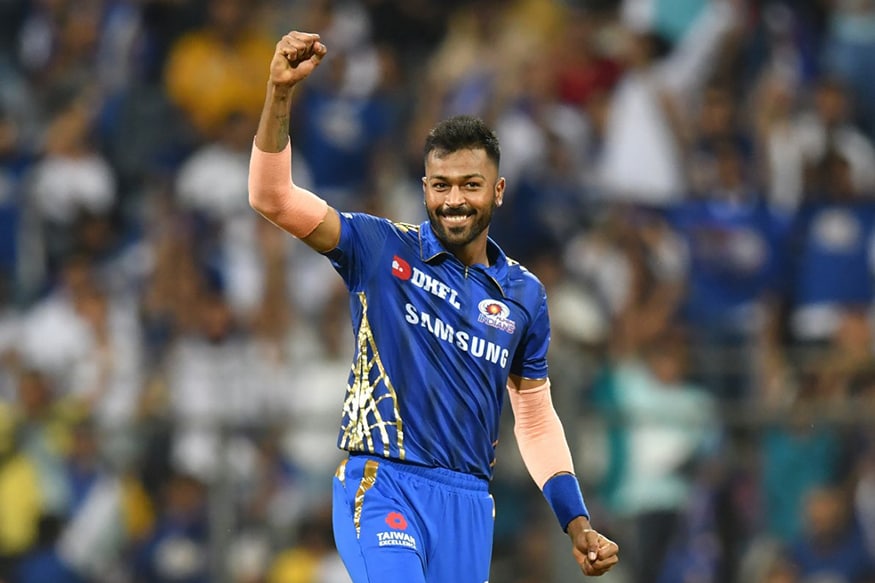 Image: AFP
Pandya had been under the pump and was making a comeback after being suspended for reasons already well documented. However, the all-rounder showed why he is so vital to Kohli's plans for lifting the World Cup. Pandya had his best season with the bat, registering his highest aggregate and highest strike rate in an IPL season. He also scored a 17-ball half-century and was striking the ball excellently against both pace as well as spin. He was "in the zone" as they say and almost anything he tried came off. He also picked wickets but was a bit expensive and had the tendency to leak boundaries; that is something he would like to correct going into the World Cup.
Ravindra Jadeja – M-16 R-106 A-35.33 W-15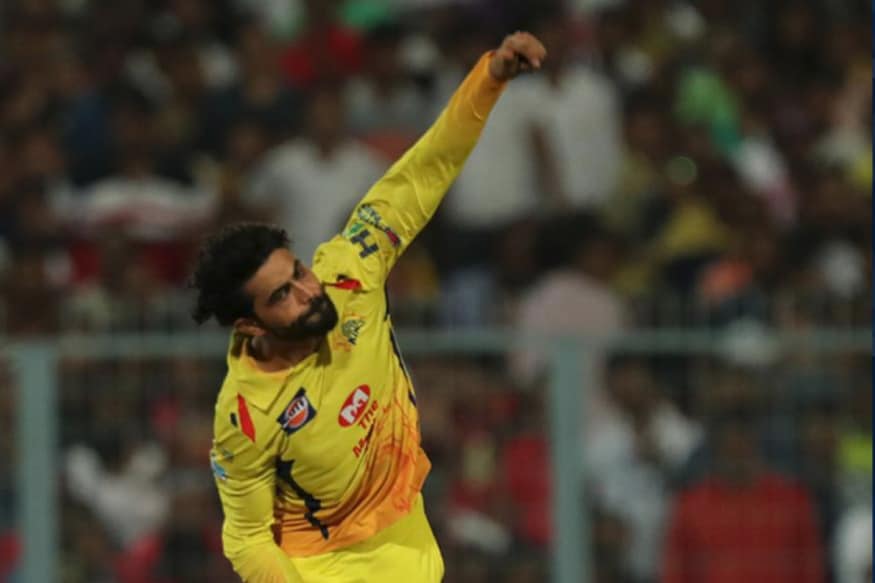 Image: Twitter
Jadeja has been included in the World Cup squad over an extra pacer and he showed why in this IPL. It's the control which he offers along with the accuracy. Playing on spin friendly tracks in Chennai helped him, but he is likely to play a role in the latter half of the World Cup when the pitches will be bit more tired. He can go through his overs quickly and can be difficult to get away for batsmen. Though his batting prowess wasn't on display for CSK but it wasn't required on most occasions.
Dinesh Karthik – M-14 R-253 A-31.62 50s-2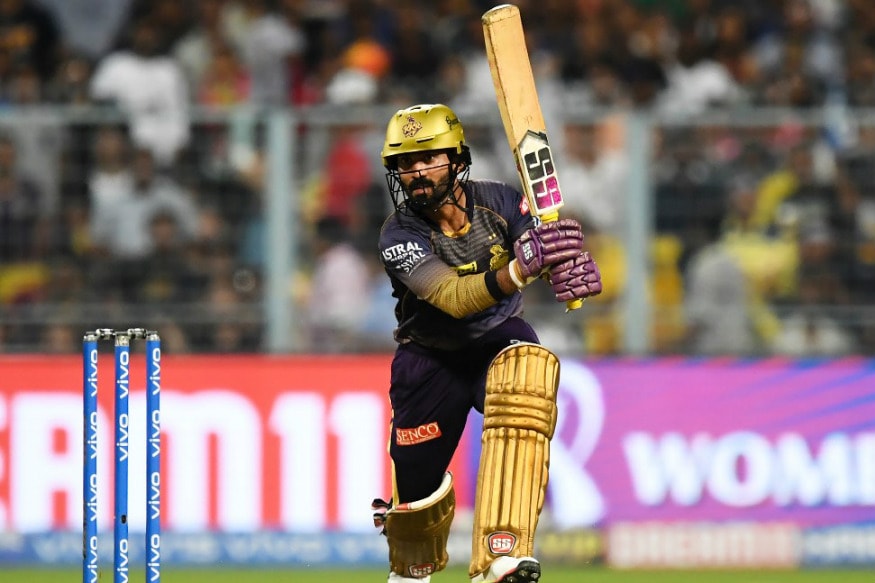 Image: IPLT20
Karthik too had a rather ordinary IPL and this was amongst his worst seasons with the bat. He did smash an unbeaten 97 at Eden Gardens but even that came in a losing cause. What makes it worse is the fact that Eden Gardens was one of the best pitches to bat on throughout the IPL. The added responsibility of captaincy didn't really help either with constant rumours of there being a tiff in the dressing room. He will be hoping to put this IPL well and truly behind him as he prepares for the World Cup.
Vijay Shankar – M-15 R-244 A-20.33 50s-0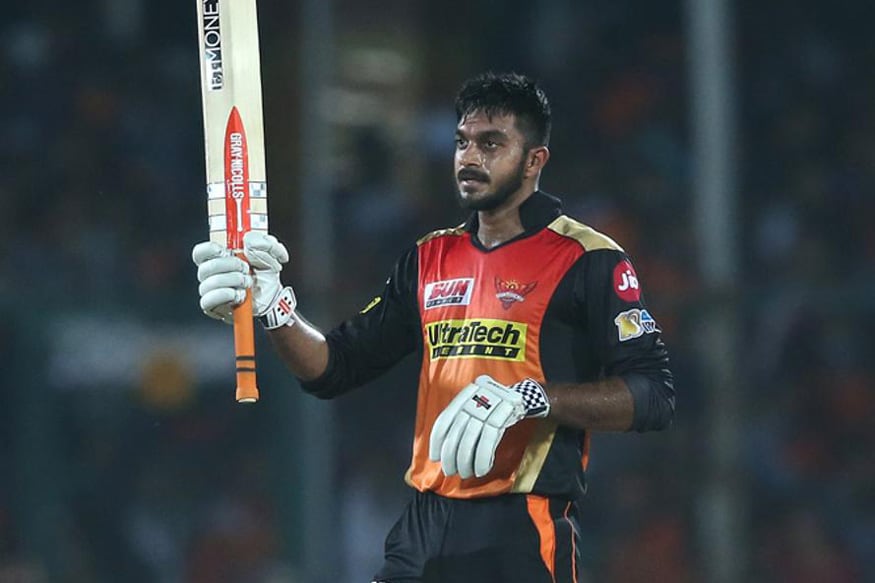 Image: BCCI
Shankar was yet another player who had a disappointing outing in the IPL. Traded to Sunrisers Hyderabad, this was expected to be the season when he would take the tournament by storm, considering his ODI and Test call-ups. He would play a couple of good shots but end up throwing his wicket away. He wasn't called onto bowl as well, delivering a total of 48 balls in the tournament and picking only one wicket. He could well have hurt his chances of making it to the playing XI in the World Cup with such returns in IPL.
Kuldeep Yadav – M-9 W-4 A-71.50 E-8.66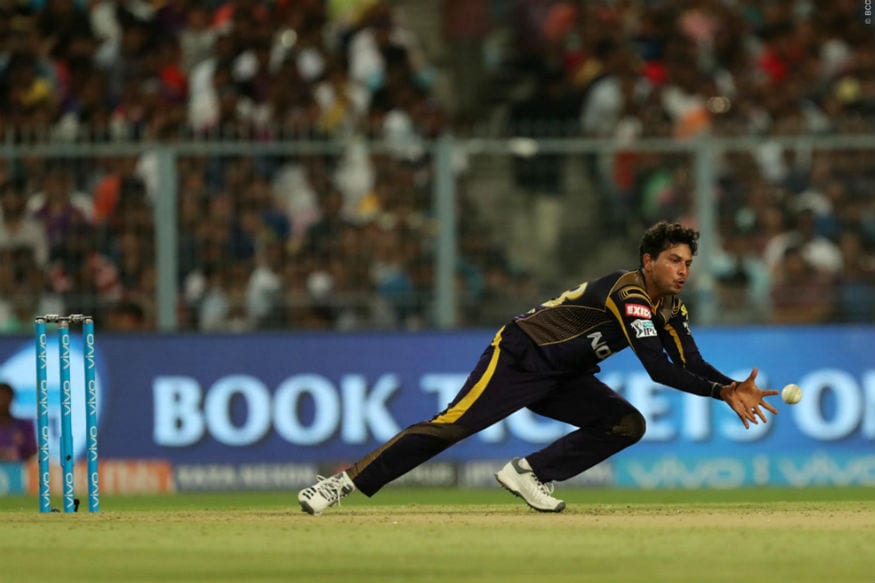 Image: BCCI
Well, all that could go wrong did go wrong for Kuldeep in this year's IPL. A Flat pitch and small dimensions at the Eden Gardens didn't help and he was taken to the cleaners in almost every game he played. Only against Delhi Capitals at Kotla did he show glimpses of his earlier self as he pulled back the game to take it to a superover but otherwise he looked a shadow of a player he is. In fact, his last game against RCB, saw him in tears and on the ground with his teammates coming to lift his spirits. Kuldeep didn't play after that and will be hoping to forget this IPL as he is expected to be India's trump card with the ball.
Yuzvendra Chahal – M-14 W-18 A-21.44 E-7.82
Image: BCCI
Consistent as always for RCB, Chahal was an early contender for the Purple Cap. The fact that he continued to be the most impressive RCB bowler on a flat track and small ground in Chinnaswamy speaks volumes about the kind of skills he possesses. He was often used in the powerplay by Virat Kohli, and he almost always delivered for his captain. India have often gone for Kuldeep ahead of Chahal whenever they decide to play just one spinner but it will be interesting to see whether that remains the case now, given the kind of IPL both these players have had.
Jasprit Bumrah- M-16 W-19 A-21.52 E-6.63
Image: Twitter
The pacer did have an injury scare in the early part of the season but he has once again been sensational for the Mumbai Indians. Rohit has relied on him to pick wickets and to contain the opposition in the death, a job quite similar to the one he will do for India in the World Cup. He has been accurate with his line and length, being one of the key reasons for another successful season for Mumbai Indians. The way he won the game against RCB in Chinnaswamy by getting Kohli out showed how important an asset he is. He was also the star in the final, bowling a sensational 19th over to keep Mumbai in the game. Indian fans will just be hoping that he recovers from the toils of the IPL in the two-week break and can start afresh in the World Cup
Mohammed Shami – M-14 W-19 A-24.68 E-8.68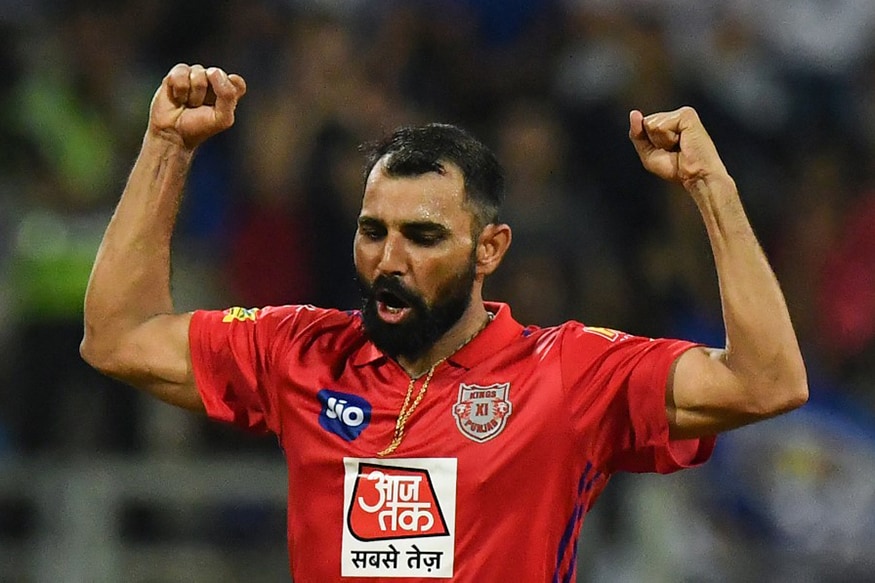 Image: AFP
Shami has been a transformed bowler in white-ball cricket and he showed that by having his best season with the ball in IPL. He was the leader of the attack in an inexperienced Kings XI Punjab bowling line-up along with Ravichandran Ashwin. Effective at the death and in the powerplay, Shami picked up wickets at the right moment for KXIP. His form might see him pip Bhuvneshwar Kumar for a spot in the playing XI in the World Cup if India decides to play two fast bowlers with Hardik Pandya the third seaming option.
Bhuvneshwar Kumar – M-15 W-13 A-45.46 E-7.81
Image: IPL
Bhuvneshwar struggled to be amongst the wickets in this year's tournament and that cost his team Sunrisers Hyderabad. He has usually been their go to bowler at the death or whenever the team needs wickets. In fact, he faltered quite a lot in death and wasn't accurate with his yorkers which proved to be costly. Howver, an economy of below 8 is praiseworthy. He also led the team in Kane Williamson's absence and that could well have had a detrimental effect on his own performance. He will back himself to deliver in the World Cup though as conditions in England will suit his bowling style.