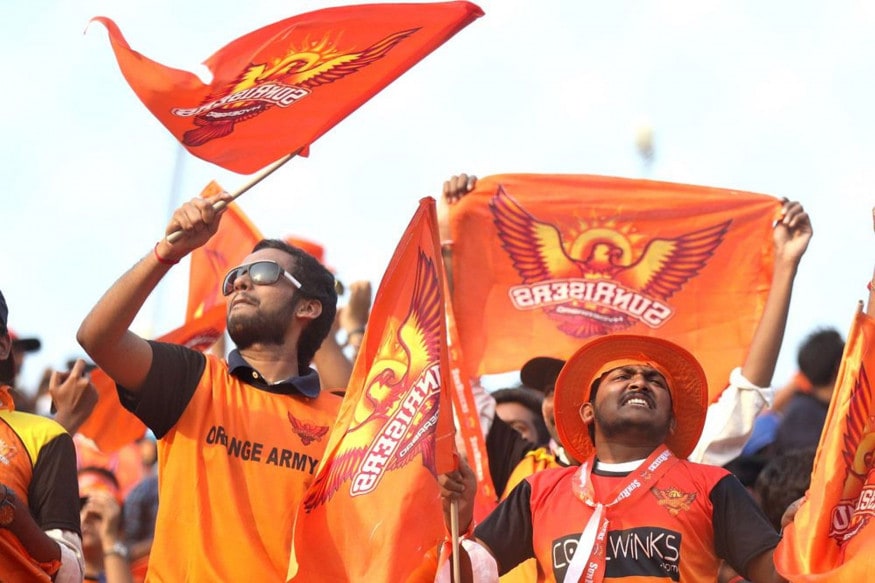 Home to Sunrisers Hyderabad, the Rajiv Gandhi International Stadium in Hyderabad will host the finals of the Indian Premier League in 2019. Generally a good ground for the seam bowlers, Hyderabad has borne witness to some exceptional matches in this season of the IPL and will host Mumbai Indians and Chennai Super Kings for its second ever IPL final. The ground had hosted Mumbai Indians and Rising Pune Supergiant for the IPL finals of 2017 which saw Rohit Sharma's side emerge champions.

Pace v Spin

The stadium usually assists seamers as evident from the ratio of wickets between pacers and spinners across all seasons. 474 wickets at an average of 26.77 has gone to the pace bowlers at this venue while the spinners only have 188 wickets at 32.84. Spinners, though, have a better economy historically at this venue with their rate being marginally better than the seam bowlers.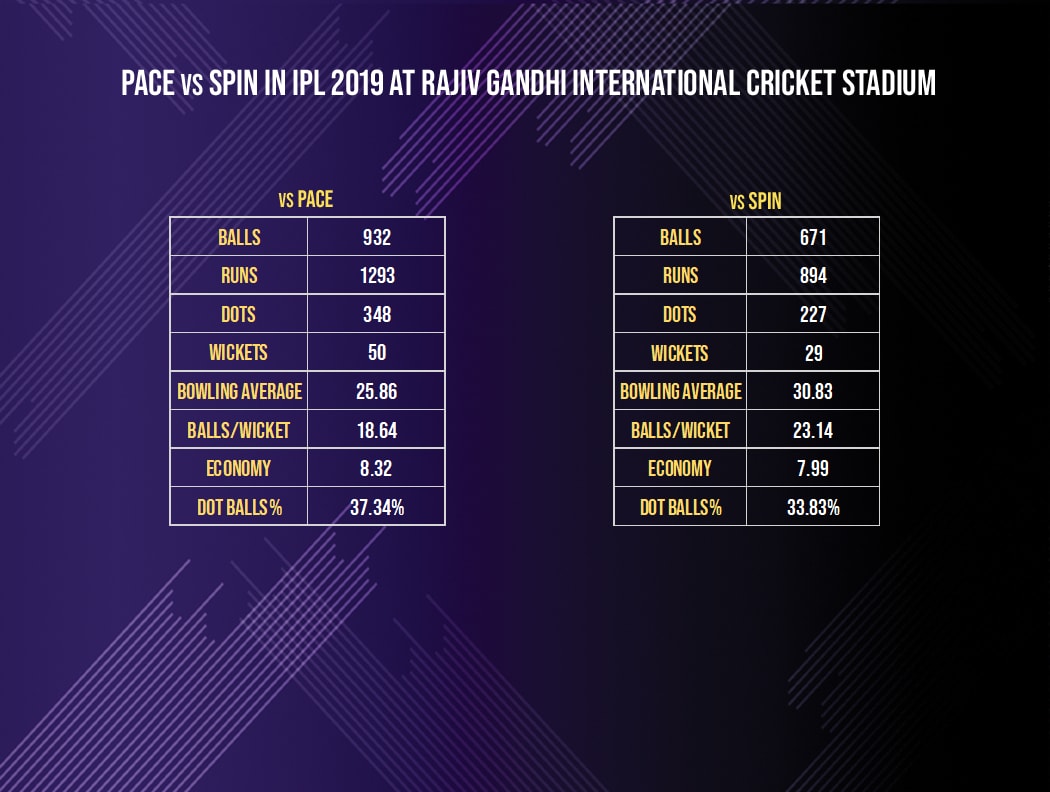 In the 2019 season, the fast bowlers have taken 50 wickets as against 29 by spinners. They have a much better average of 25.86 compared to 30.83 for spinners. Economy-wise, though, as has been the case for all seasons, spinners have been way better. Even if the pacers bowl more dot balls as evident from a better dot ball percentage across seasons, including the 2019 season, they have been taken for runs at a quicker rate.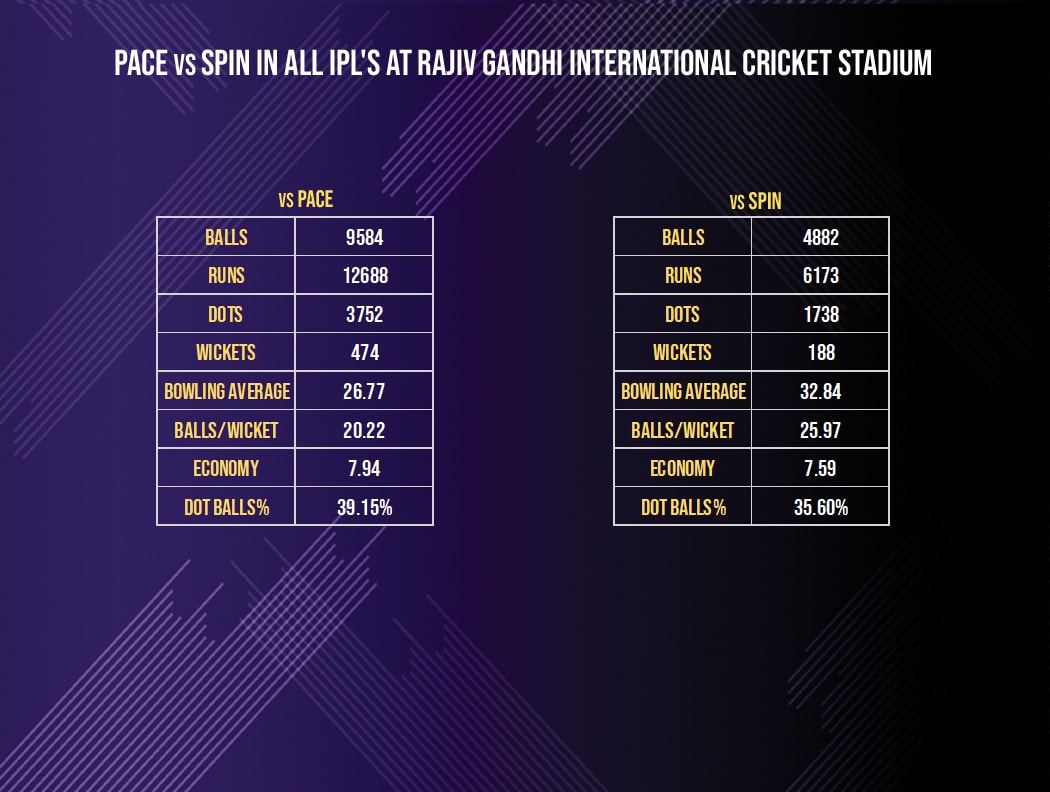 To bat or to bowl

The team winning the toss will have to choose between batting over bowling and also factor in the pressure of a tournament final. Traditionally, the team batting second has had better results at the stadium with the team batting first having a win rate of 41.27% (26 wins in 63 matches).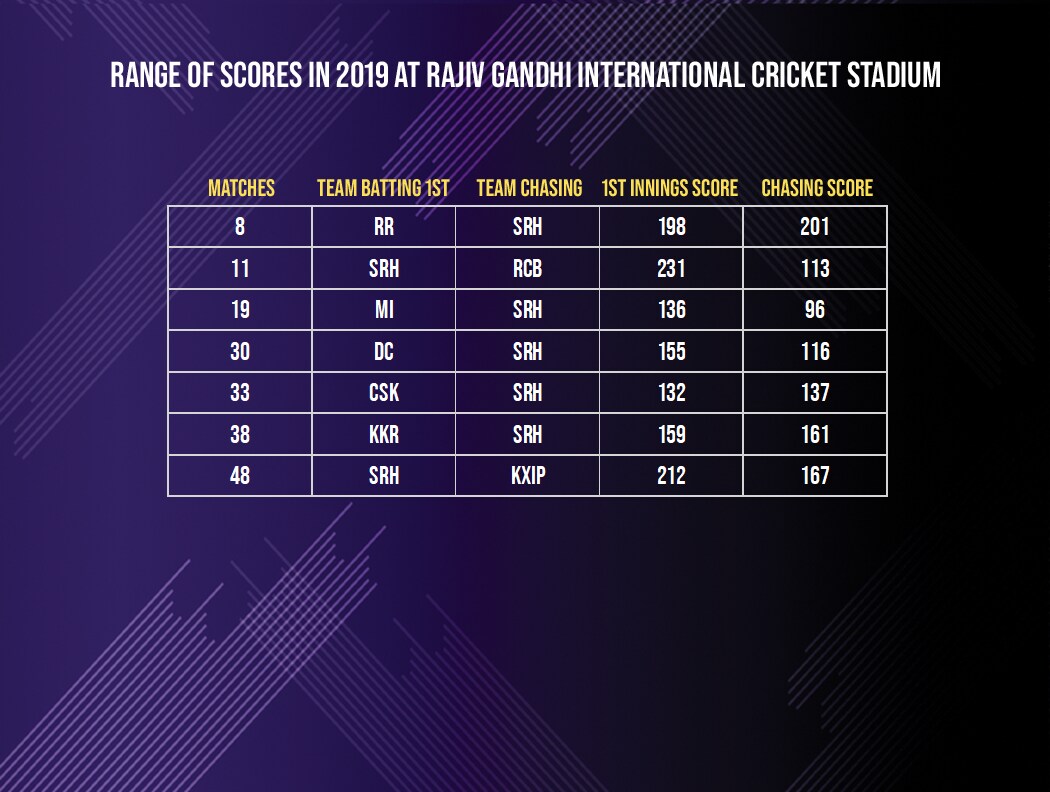 However, in 2019, the trend has reversed. At Hyderabad, the team batting first has won 57.14% of the games (4 out of 7) with Sunrisers Hyderabad recording 200-plus totals twice while batting first.

Range of scores

The venue has got better for batting this year with the average first innings total rising to 175 compared to 158 across all seasons. Higher totals haven't been easier to chase down and as such the team batting first has had the advantage, even if only marginally.

The highest total recorded at the venue this year is Sunrisers Hyderabad's 231 against Royal Challengers Bangalore. However, Sunrisers also have the lowest total here this season making 96 against Mumbai Indians in a lost run-chase.

The first innings totals were on a decline after the first two games but any question of it going down further was negated by Hyderabad cracking 212 against Kings XI Punjab in the final match played here in the season.

Batting second has been pretty difficult even though teams have preferred to do so this IPL season.

Mumbai v Chennai

Mumbai have played 10 matches at the venue including the finals of IPL 2017 and have a 60% win record here. This is identical to Chennai Super Kings' record at the venue - 3 wins in 5 matches or a win percentage of 60%.

This season, Mumbai won its match at the venue against Hyderabad while Chennai Super Kings lost. Both teams scored well below the average first innings total at the venue (136 by MI and 132 by CSK) but Chennai could not successfully defend the low score, unlike Mumbai.

The previous three finals between these two sides were in 2010, 2013 and 2015 and each time the side batting first won the match.


First Published: May 11, 2019, 5:55 PM IST