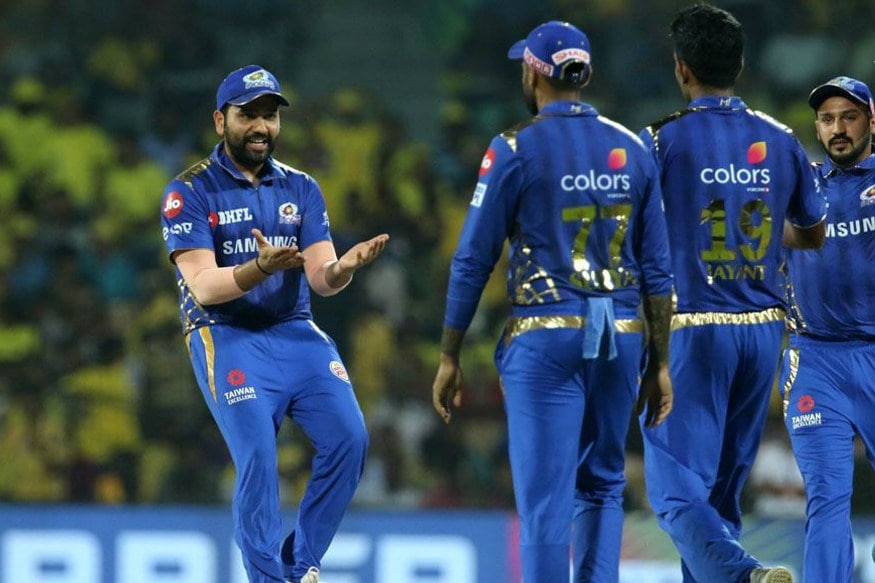 Heading into the final of IPL-12, history beckons for both the finalists. Arguably two of the best teams in India's top T20 tournament, Mumbai Indians and Chennai Super Kings are both gunning for the elusive fourth IPL crown come Sunday in Hyderabad.
Mumbai skipper Rohit Sharma was not prepared to get drawn into talks about 'history' on the eve of the finale and wants to treat this as just another contest.
"History will take care of itself. For us as a team, it is important to focus on our cricket. It's about how can we win the game rather than think about the past," Rohit said on the eve of the IPL-12 final in Hyderabad on Saturday.
"As far as I am concerned, focus is on the game. How we can play better cricket, who has won how many trophies is not important, we have to treat this as just another match," he added.
The 32-year-old has been part of MI's success for the last few seasons now. It includes defeating the defending IPL champions CSK all three times this season. But Rohit wants his team to remain grounded ahead of the fourth and most crucial encounter.
"Every now and then we've spoken to the guys about not getting too emotional about the final and whatever playoff games we played. We just want to focus on the game at hand and not think too far ahead," he said.
"That particular thing has helped us as a team moving forward. So I think we don't need to change anything and continue to focus in that direction because it has worked for us and if we keep doing that, it'll work for years to come as well," Sharma, who has scored 390 runs in IPL-12, said.
Mumbai having won Qualifier 1 have enjoyed a few days extra break as compared to Dhoni's boys, who won Qualifier 2 on Friday night.
"After the last league game that we played, we had to play a league game and the Qualifier and then we had to travel and come here. So, everybody was looking for that break. Luckily, we just finished on the top and won the first Qualifier and got a break of 3-4 days," said Rohit.
"So, we could just rejuvenate and come back together as a group, get our thoughts together and move forward. I don't think it's a momentum breaker to have 3-4 days off. In fact, I look at it in a positive way."
Talking about the track and conditions in Hyderabad, Rohit said, "It is a neutral venue for both the teams but both teams have played here as well. So they know about the dimensions of the ground.
"Venue is not going to be a major factor, what is important is to assess the pitch as quickly as we can and see what is the ideal score for the pitch…we had a good outing here last time."
MI head coach Mahela Jayawardene marked out Hardik Pandya as the X-factor for his team this season. Hardik has been sensational especially with the willow, scoring 386 runs at a strike-rate of 193 and will be one of the crucial components if MI hope to topple CSK again.
"Three years ago, Hardik Pandya was a talented cricketer but he was finding his way in IPL cricket and he had an up and down season. Since then he's played for India, he's played Test cricket for India. That has helped him understand his game as well and being in a group like this, with the Indian players, naturally you will learn things. So, that natural progression has come to the IPL as well," Jayawardene said about Hardik.
The former Sri Lankan captain was pleased that Mumbai made the IPL-12 final especially after the disappointment of 2018 when his team just failed to progress into the Playoffs.
"All credit to the set up and the group. The quality and hunger that is there, we have created a culture over the years. We have managed to keep a core group of players going through, so that they have the identity going through. Whenever youngsters have been introduced, they walk into that culture as well. They play some fearless cricket, as long as they are enjoying challenges you get great results," he said.​