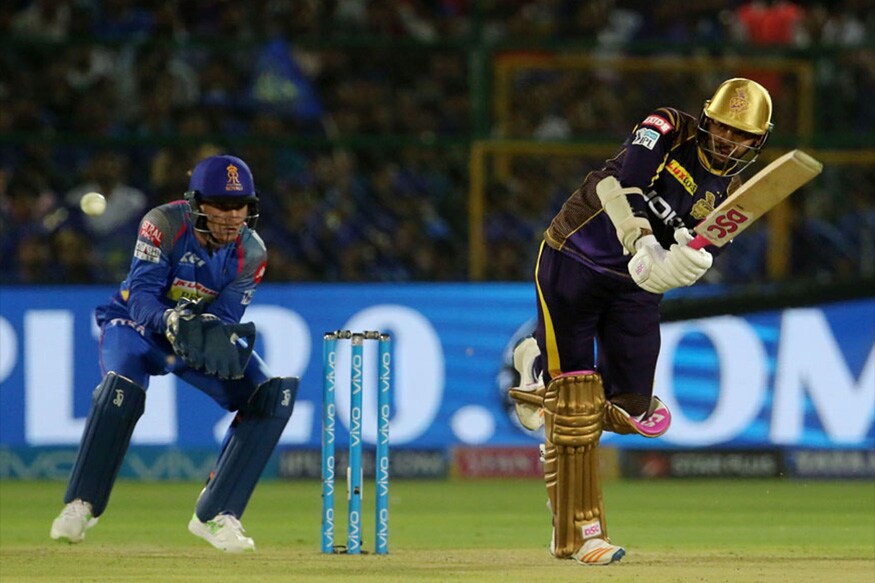 Kolkata Knight Riders vs Rajasthan Royals is a fixture that has thrown up some close finishes over the years. From super overs, to one-sided domination, the tie has seen it all. And with sixth place Kolkata Knight Riders taking on seventh placed Rajasthan Royals at home on Thursday, we look back at five of the most memorable encounters between the two teams over the years.
23rd April 2009, Rajasthan Royals won in the one over eliminator
AFP
Batting first and setting KKR a target of 151 runs to chase down, it was always going to be tricky on a Cape Town wicket which was conducive to fast bowling. After a good start by Chris Gayle went in vain with the middle order failing, it was left to Sourav Ganguly to get his team over the line.
Cut to the chase – RR needed to defend six runs in the last over, and young fast bowler Kamran Khan was to bowl it. He dismissed Ganguly off the second last ball of the match, and Ishant Sharma was run-out off the last ball, with the scores tied.
Coming out to bat in the eliminator, Chris Gayle and Brendon McCullum scored 15 runs. But the explosive Yusuf Pathan came out and finished matters rather quickly with six, two, six and four.
17th April 2011, Kolkata Knight Riders won by eight wickets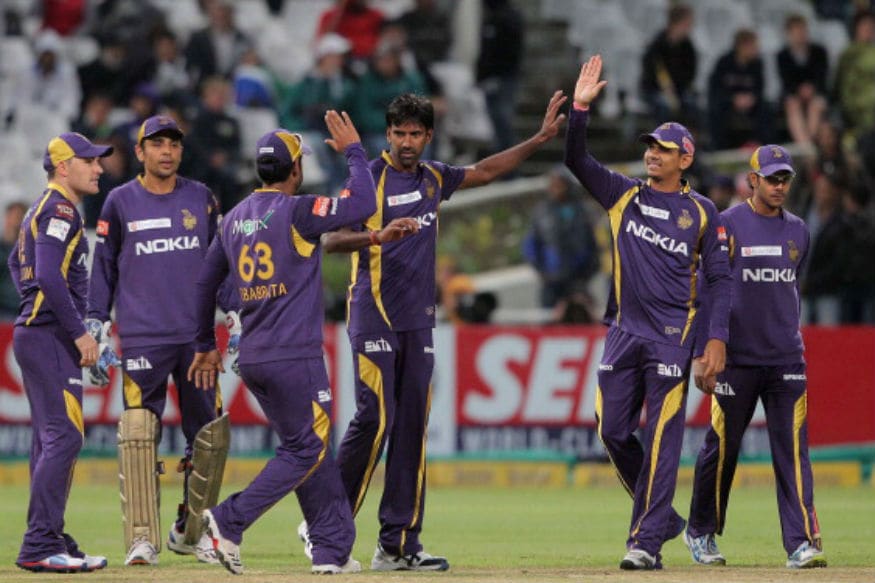 Twitter
At the Eden Gardens, KKR condemned the Royals to their second lowest score ever when they were bowled out for just 81 in 15.2 overs. Lakshmipathy Balaji tore through the Rajasthan batting order, finishing with figures of 3-0-15-3, taking the wickets of Shane Watson, Ashoke Menaria and Ajinkya Rahane.
Expectedly, KKR made light work of the chase and reached the target in just 13.5 overs, losing the wickets of Jacques Kallis and Manvinder Bisla in the process. But Gautam Gambhir and Manok Tiwari ensured that the home side faced no further hiccups.
April 29th 2014, Rajasthan Royals won the one over eliminator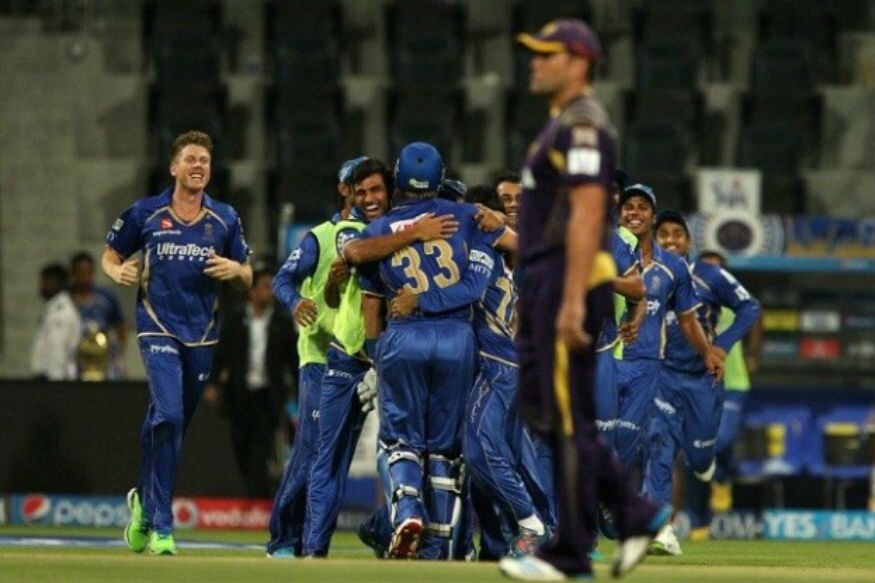 BCCI
Played in Abu Dhabi, this 2014 encounter between RR and KKR has one of the most exciting IPL finishes to date. Batting first, Rajasthan put up a total of 152/5, with Ajinkya Rahane and Shane Watson doing the bulk of the damage for them. But in the second innings, Gautam Gambhir and Suryakumar Yadav ensured that KKR did not fall off the wayside after they lost the wickets of Bisla and Kallis early.
Scores were tied after an exciting last over finish, and matters were to be decided by the one over eliminator once again.
By the end of it, Rajasthan needed nine runs to win from three balls. But by the end of it Steve Smith and co. could not get over the line for the win. However, even with scores tied in the one over eliminator, Rajasthan Royals took the match by virtue of having scored more boundaries in their innings. Captain Steve Smith had his calculation on point when it mattered.
May 20th 2009, Kolkata Knight Riders won by four wickets
AP
A fantastic bowling performance from KKR in the first innings saw them restrict Rajasthan Royals to only 101/9 in 20 overs. The Royals came in with an inspired bowling performance, and had KKR on their knees when the score read 45/6 in 11.3 overs.
The win came for KKR from the most unexpected source – Laxmi Ratan Shukla. Batting at number seven, he single handedly rallied the lower order batsmen behind him, scoring 48 runs off 46 balls and to take KKR over the line with three balls to spare.
April 17th 2010, Kolkata Knight Riders won by eight wickets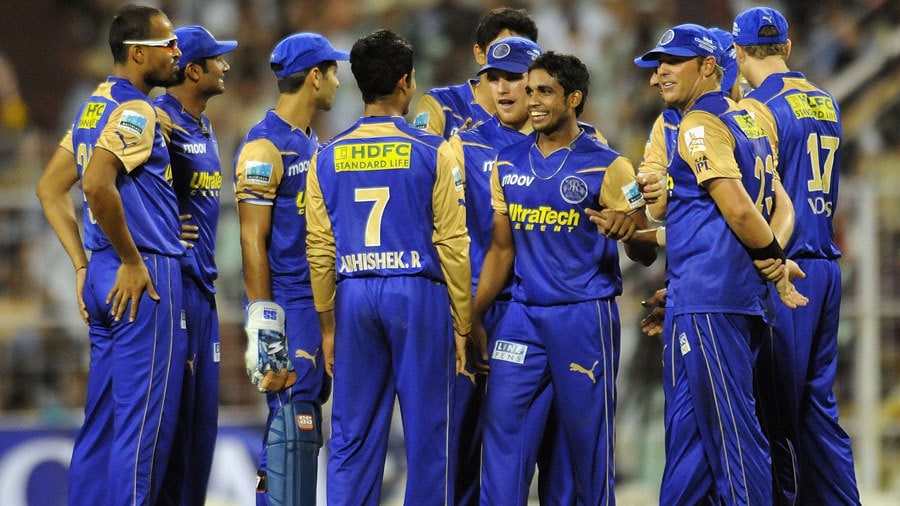 IPL T20
Kamran Khan starred for Rajasthan Royals in this match, but KKR were the ones who took home the spoils as the away side RR were restricted to just 131 runs in 20 overs.
When Brendon McCullum and Chris Gayle walked into the middle to bat, the home supporters were expecting an easy-going run chase. However, they were both dismissed by Kamran in the third over to rock the KKR boat. It was Sourav Ganguly's innings of 75* off just 50 balls that took KKR to victory, with Cheteshwar Pujara playing his part with a 45* in 38 balls.