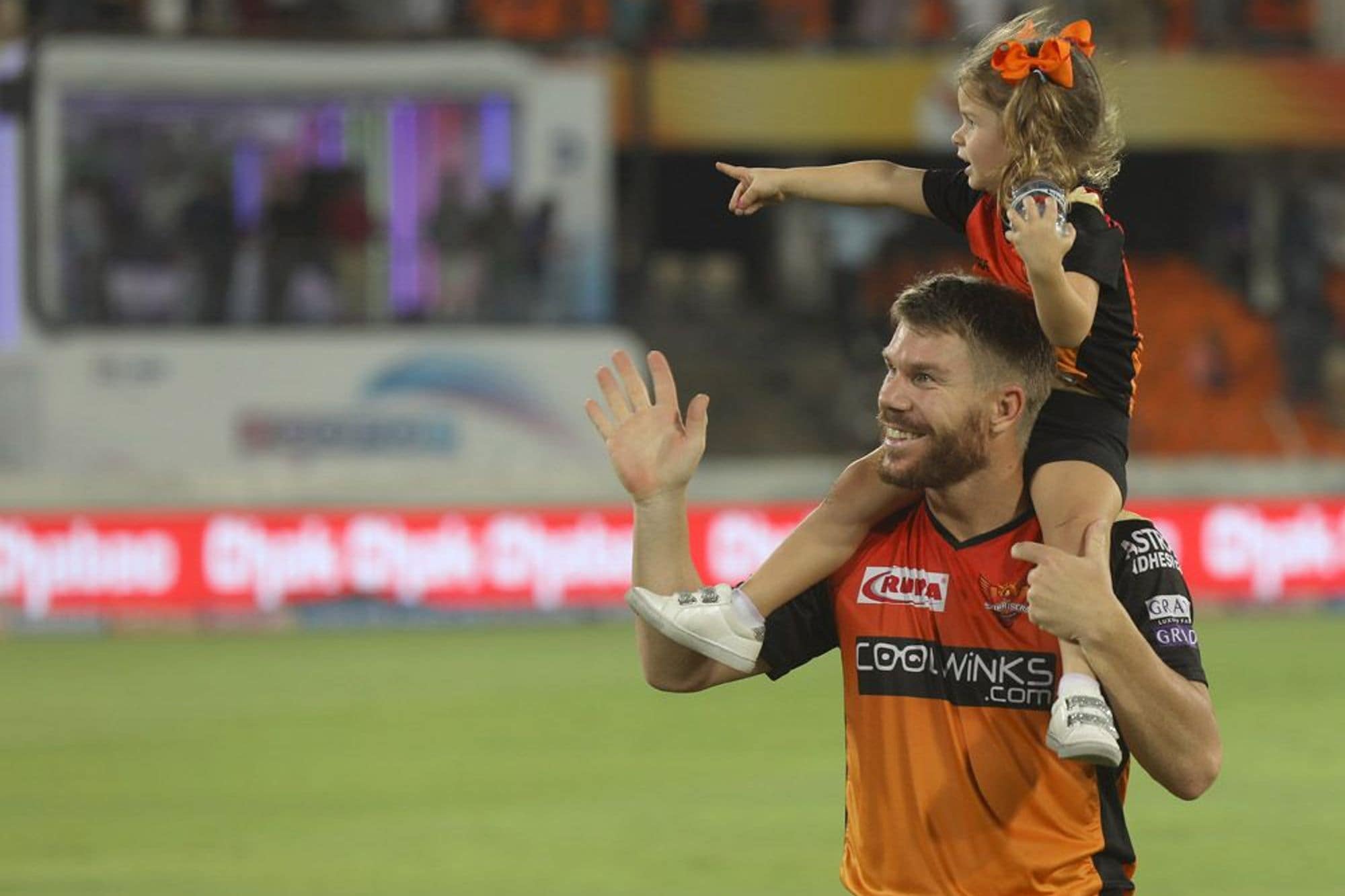 Sunrisers Hyderabad batsman David Warner said the 2019 Indian Premier League provided him an opportunity to reconnect with fans and gain their love and respect back after spending 12 months in the wilderness because of his involvement in the ball-tampering saga.
The 32-year-old was itching to make a statement and he did that in some fashion. The left-hander plundered 692 runs in 12 games at an average of 69.20 before leaving for Australia to prepare for the upcoming World Cup.
"A lot has happened over the last year or so and I just wanted to get back to playing the game. That's all I know and that's all I wanted to do. My wife (Candice) and kids had come out to India and I can't really explain to you how important doing well in the IPL was to us as a family. I am going back with memories of a lifetime," Warner told Economic Times.
"One more win and we should be there and I am sure my teammates will do that. It is a great side and has great talent."
Warner has been Hyderabad's most prolific run-scorer and this year was no different. A century and eight fifties in 12 innings reflect how consistent he was. Apart from individual achievements, Warner also formed a formidable opening pair with England's Jonny Bairstow as the two put on four century partnerships and three fifty partnerships in the 10 innings they batted together.
"All I did was keep my head still and stayed focussed. That's all. In the middle of the tournament I was unable to score quick and if you see my strike rate had fallen. That's when you have to be strong and mentally tough. I said to myself it was time I attack from the word go and it came off. It is my job to give the team a good start and that's all I have tried to do," explained Warner.
Warner also revealed that he trained really hard for the tournament and wanted to make this opportunity count.
"I had been training away from the public eye all of last year. I was never away from the game. I knew that was where I needed to excel for people to love me again and my work ethic had never changed. I did not do a single interview as I did not want to talk about what I was doing," he said.
"It was not my time to say anything. The IPL was my first real opportunity. It is the best franchise tournament in the world and the following is huge. I had to make it count and I am glad I was able to."
Lastly, Warner thanked his team management for sticking him during tough times and said that made all the difference as he was able to script a successful comeback.
"The way Sunrisers Hyderabad treated me made a huge difference. I was welcomed with open arms and VVS Laxman and the support staff in particular made me feel I was never away from the team.
"They were all the time with me and behind me. It made a huge difference to the way I could approach the tournament. Even when I was away last year I was part of team chats and Whatsapp groups. That's what explains the spirit in this team," he concluded.