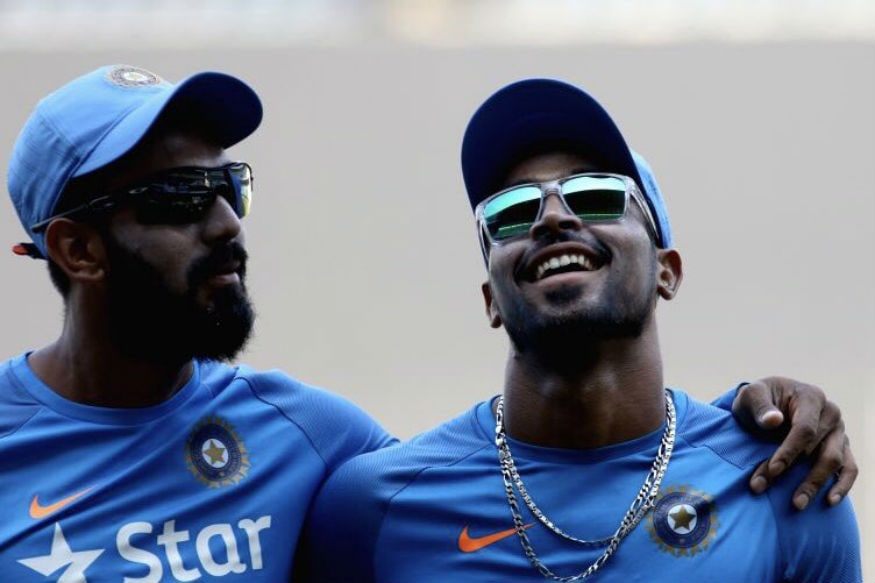 The matter involving the disciplinary action against cricketers Hardik Pandya and KL Rahul has dragged on for close to four months now. The duo made inappropriate remarks on the TV show 'Koffee with Karan' and were subsequently suspended for their actions by the Supreme Court-appointed Committee of Administrators (CoA).
Following the rules laid down in the new BCCI constitution, Pandya and Rahul deposed in front of the newly-appointed Ombudsman, Justice (retd.) DK Jain on Tuesday and Wednesday. While Mumbai Indians all-rounder Pandya met Jain on Tuesday, Rahul deposed on Wednesday ahead of their IPL-12 match in Wankhede on Wednesday evening.
"I have heard what Pandya and Rahul had to say. We were following the process of natural justice and it's only fair that they get a chance to put their point of view in front of me. Now I will submit my report to the CoA and they can decide the future course of action," Jain told CricketNext from Mumbai on Wednesday.
Both Pandya and Rahul are likely to be selected for the final squad for the 2019 World Cup which is set to be announced next Monday in Mumbai.
Asked if he would consider submitting his report earlier keeping in mind the World Cup selection, Jain said, "The selection of the team is not my prerogative. I have been given a job and I will fulfill it to the best of my ability. That doesn't mean I will be rushed into my decision. The report will be submitted to CoA soon."
Jain also has the additional role now of the BCCI Ethics Officer which he accepted last week. One of the first case that he has adjudicate involves former India captain Sourav Ganguly.
Three Kolkata-based fans — Bhaswati Santua, Ranjit Seal and Abhijeet Mukherjee — in a letter to BCCI Ethics Officer alleged that the Delhi Capitals advisor's dual role is a case of conflict-of-interest.
Ganguly sent his reply to Jain on Sunday, saying he doesn't believe there is any conflict. "I have received Ganguly's reply. I'll go through the letter thoroughly, confer with the BCCI laws in place and then judge the matter. I have not yet decided if I would call Ganguly to appear in person or not," the former Supreme Court judge said.
Finally, asked if he had received request from the CoA or BCCI to look into the matter of life ban imposed on S. Sreesanth, Jain said, "I am yet to receive any of the files in that matter."