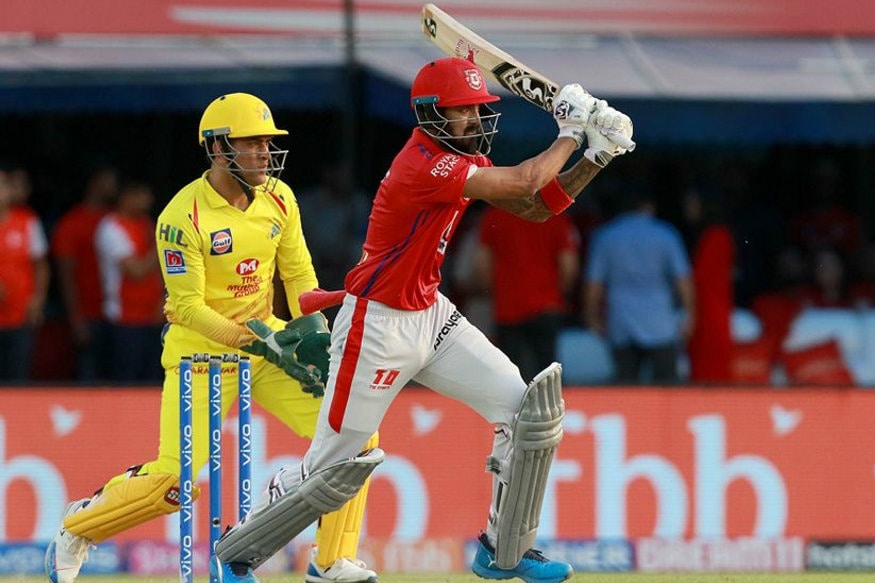 Kings XI Punjab opener KL Rahul, who turned on the style in his side's final game of the IPL with a 36-ball 71 against Chennai Super Kings, said that he had not been playing with full freedom till the last game as his role in the side was different.
It was Rahul's knock that helped Punjab chase down a tough 171-run target with relative ease and finish off the season on a high. Rahul however could not carry his bat through and was dismissed in the 11th over by Harbhajan Singh.
"I've been holding myself back till the last game, because my role was different. I was supposed to be playing 20 overs and holding up one end. Tonight I was playing much more freely and it came out very well," Rahul said after the match.
"Looking back from a personal and team point of view, my strike-rate has dropped, but I have won more games for my team this year. Having runs behind you always helps you play with a lot of freedom and not think too much and just play the ball on its merits."
Punjab finished their season on sixth place with 12 points to their name but skipper R Ashwin believed the table wasn't the best reflection of his side's performances.
"It was not easy for us, but we haven't been outplayed much in many games, except against SRH. We haven't been able to close out games despite playing some good cricket. There are a few reasons, particularly in the powerplay and our middle overs. I feel that when teams plan and come back to us, we need to respond properly," Ashwin said.
For Ashwin though the performances this season has already set him thinking about the next edition of the IPL.
"We haven't qualified but we have to work towards building a core group to keep going for the next few seasons. CSK has a fulcrum of how they go about things, same with MI, SRH does it differently. We have to look at that in the future," the Punjab skipper said.
"Many teams have done well because they have retained about 5 players. I would like to bring forward the vision for a franchise going forward. Mike Hesson has done a fantastic job to be honest and I aim to bring a good work ethic coming into the leadership role."
MS Dhoni's Chennai, who suffered only their fifth loss this year, will now gear up for the playoffs as they look for an unprecedented fourth title.
"We did whatever we could, it didn't work out but I'm quite happy with the way we bowled, despite giving a few runs at the start. Must be able to quickly adapt, learn and re-assess – that's something we have to keep in mind," Dhoni said.
The skipper also praised his Indian teammate Rahul's knock.
"KL (Rahul) batted really well, was ably supported by Chris Gayle and then Pooran towards the end was good with his lusty hits. It was a really good batting effort from their side."