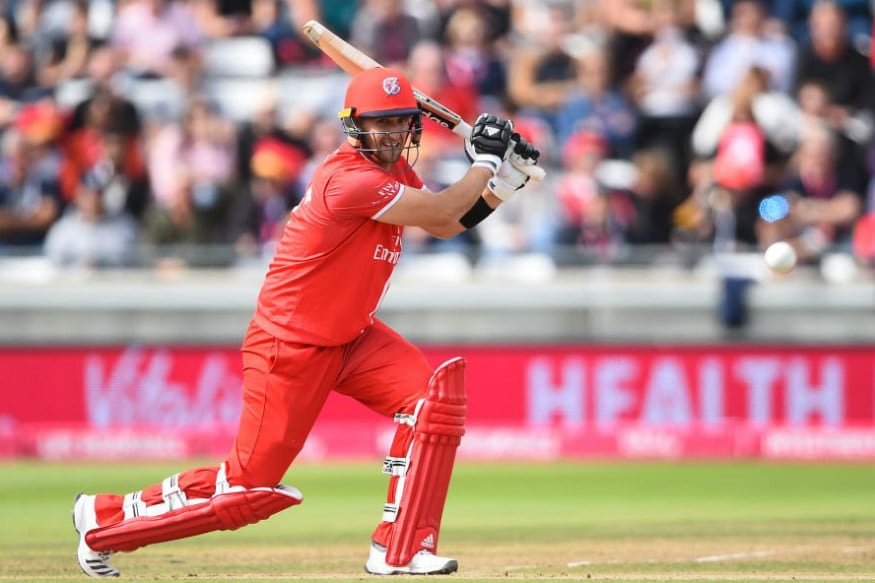 England's rising star Liam Livingstone from Lancashire was in the gym at Old Trafford when he was acquired by Rajasthan Royals for Rs. 50 lakh during the 2019 Indian Premier League auction. The big-hitting Cumbrian said he was surprised that Rajasthan went after him, but is now willing to make the most of it by working with some of the best in the business.
"It was a bit of surprise, if I'm honest," he told The Independent. "You don't know when your name will come into the auction and I had already been watching it for a couple of hours.
"My strength and conditioning coach was going mad that I wasn't doing much. We were doing the 3km challenge – 3k on the rower, 3k on the bike and 3k on the treadmill. I was trying to put that off for as long as possible.
"It was all a bit strange really, it was pretty much like Homes Under the Hammer. Your name comes up and then the owners start bidding. It was really nice to be picked up."
Livingstone rose to fame after smashing 350 off 138 balls for Nantwich as a 21-year-old. Now 25, Livingstone will join English teammates Jos Buttler, Ben Stokes and Jofra Archer in the squad.
The 25-year-old was also appointed as the skipper of Lancashire last season but after the club was relegated from the First Division of the County Championship under his leadership he gave up the role. Livingstone said he is looking forward to the next few months - which he will spend by featuring in PSL and IPL, apart from playing for Lancashire.
"I don't want to miss any cricket for Lancashire but having the chance to go out and play with some of the best players in the world and share a changing room with them as well is the reason I went in the auction in the first place," said Livingstone, who has played two T20 Internationals without much success.
"I'm looking forward to getting out there. It's cricket's Champions League equivalent, really. I've spoken to a number of people who have gone out there and I've heard some amazing things.
"Jos (Buttler) has said it's one of the best things that have happened to him in his career. I'm going to go out there and learn as much as I can and hopefully I'll get the opportunity to perform and show what I'm capable of.
"It's a great platform to showcase my talents. Lancashire have been very understanding and know why I want to go and play in these tournaments.
"I'll be in the PSL (Pakistan Super League) before and will then go straight to the IPL. They're two different environments, two new environments and being in different changing rooms with different coaches and different players can only help me develop as a cricketer."
In 51 T20s, he has scored 1110 runs at a strike rate of 145.47. Livingstone is also a handy legspinner who can chip in if and when required.