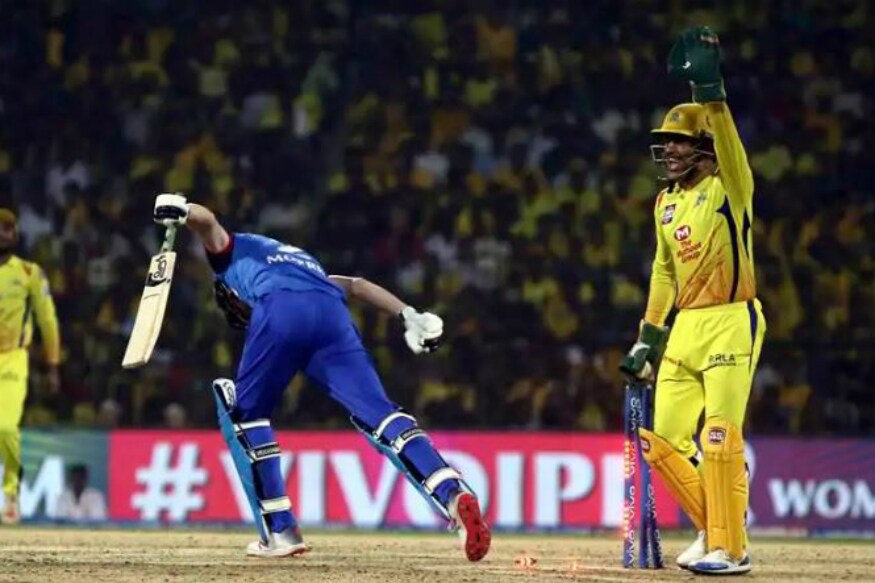 MS Dhoni's quicksilver stumpings over the years have become the stuff of legend. On Wednesday night in Chennai, he produced another couple of moments of pure magic. In the 12th over of the innings against the Delhi Capitals, Dhoni's lightning work removed both Chris Morris and rival skipper Shreyas Iyer off Ravindra Jadeja. Asked about these sublime skills later, the CSK skipper credited playing "tennis-ball cricket" while growing up.
"But still you need to get the basics right first and then graduate to the next level," he added. "If you can reduce the time where you can flick the bails off it always helps."
So how does Dhoni do what he does behind the stumps? What explains his method that doesn't follow the coaching manual that advises a keeper to wait patiently to 'receive' the ball onto his gloves rather than grab at it?
Former India wicketkeeper Ajay Ratra, who interacted with Dhoni at the National Cricket Academy in Bengaluru a couple of years back, believes Dhoni is able to pull off these eye-popping stumpings only because his skill level is way superior to other wicket-keepers.
"Dhoni has brought changes into the traditionally followed methods of wicket-keeping," Ratra told CricketNext. "Generally, it is said that your hands should be soft and you should be receiving the ball rather than grabbing it — you absorb the force of the ball which gives you best chance of taking the ball cleanly. The modification that Dhoni has done is that he doesn't receive the ball but grabs it.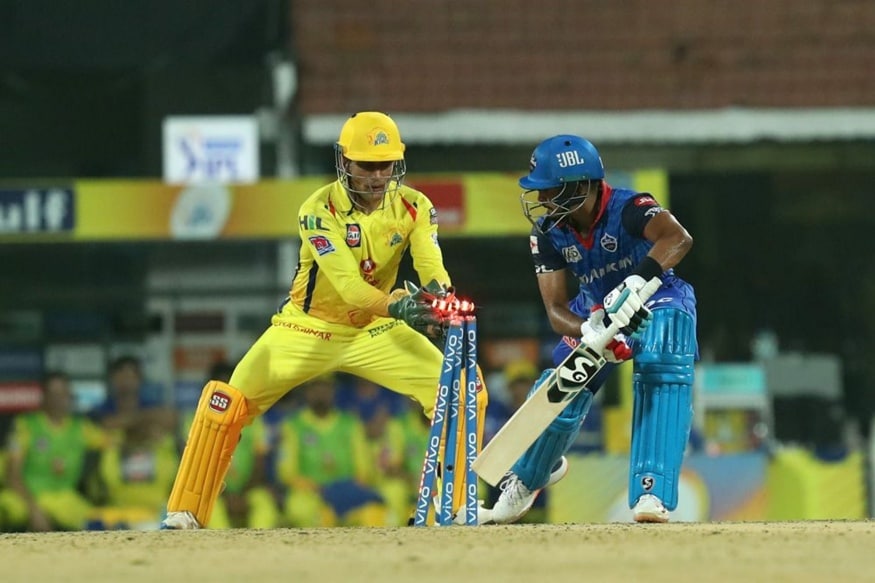 Source: IPL
"I was at NCA a couple of years back and Dhoni was training there before an ODI series. I spoke to Dhoni about it and he said, 'my hands are already soft and then we wear inner gloves below the normal gloves and they become even more softer. So, I don't need to receive the ball to spin bowlers.'
"To bring down the time to go for a stumping, he started to grab the ball. However, for doing this you need very high skill-level, Dhoni has started to do this only recently. Now after keeping for so many years, his body and mind are attuned to it, in fact, it is part of his muscle memory now. So, he can afford to do it. Even by grabbing at the ball, he is not dropping anything…also timing is excellent," Ratra said, emphasising the point made by Dhoni in the post-match presentation in Chennai.
Another former Indian 'keeper Vijay Dahiya gives credit to Dhoni's superior 'game-awareness' for his quickness behind the stumps.
"Awareness is the most important factor in wicket-keeping, some people are quick and others very quick but you need to be aware of the match situations. The same applies to fielding too, the best fielders have great anticipation and cut down on the angles. That's the best thing about Dhoni, so many run-out opportunities he creates because of his awareness," Dahiya told CricketNext.
"When there is no chance of a stumping, Dhoni's gathering is completely different. He reads the amount of turn well. When it is turning a lot, you need to minimise the movement. Dhoni is a master at reading the turn of the ball, his awareness of every angle when standing close to the stumps is very important when he is going for run-outs as well."
Ratra believes that if young 'keepers start to copy Dhoni without first polishing their skills, the chances of dropping catches will increase manifold.
"Dhoni's style doesn't match the coaching manual because his skill level is at the next level. In general, it should affect caught behind chances when you grab at the ball but that's not happening in Dhoni's case," he said.
"His sixth sense is also amazing, he knows when the batsman is going to miss the ball and how much the ball is going to turn. You can compare it to batsmen playing scoop shots or reverse sweeps — it didn't come naturally after many years when they have great ball sense, then they can try going for these shots effectively and with practice. For youngsters, our advice is to still wait for the ball, not as much as they do for pace bowlers but receiving the ball is ideal."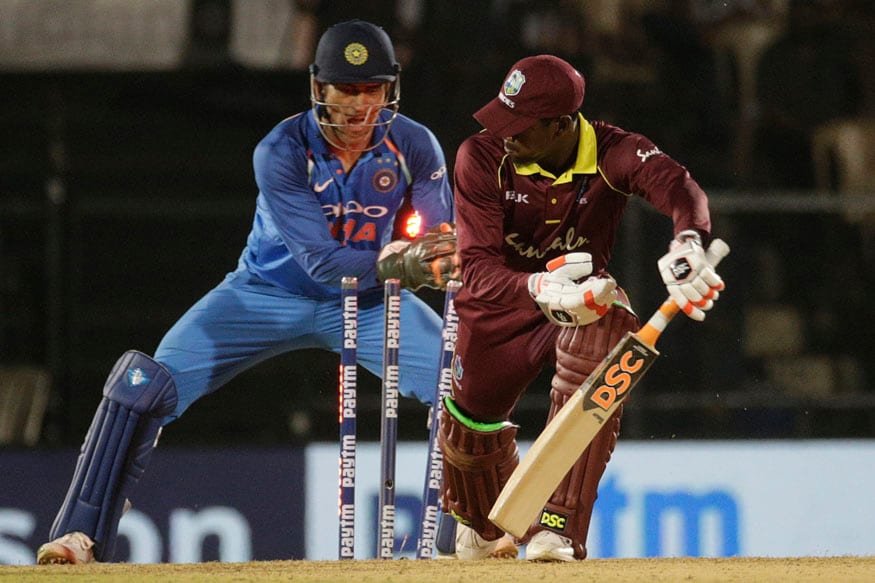 Source: AP
In recent times, young stumpers like Rishabh Pant have tried to emulate Dhoni without much success. Pant allowed Ashton Turner to escape in the Mohali ODI earlier this year, by attempting a one-handed stumping with his back to the stumps, and the Australian ended up playing a sparkling knock to take his team to an improbable win.
"It's the same with attacking batsmen as well, when it doesn't come off it looks very ordinary," Dahiya said. "Same is the case while copying Dhoni. It all comes with time, not only in matches but all through practice over the course of these years. What we see is in the matches but there are so many hours of practice behind that. Everyone is trying to play the helicopter shot but when Dhoni plays it, it's his trademark."
Asked if he would recommend Dhoni's technique while attempting stumping to his wards in the India U-19 camp, Ratra said, "We have to change with the requirement of the game. If any young keeper can grab the ball early like Dhoni with consistency. But stumping twice while dropping the ball twice is not acceptable. If a youngster can do it well for 8 out of 10 times then why not. But I won't recommend it to a 12-year old."
Clearly, the 37-year old on the home stretch of his storied career is in a league of his own in this department. And yet again on Wednesday night, he showed why his skills remain unmatched.