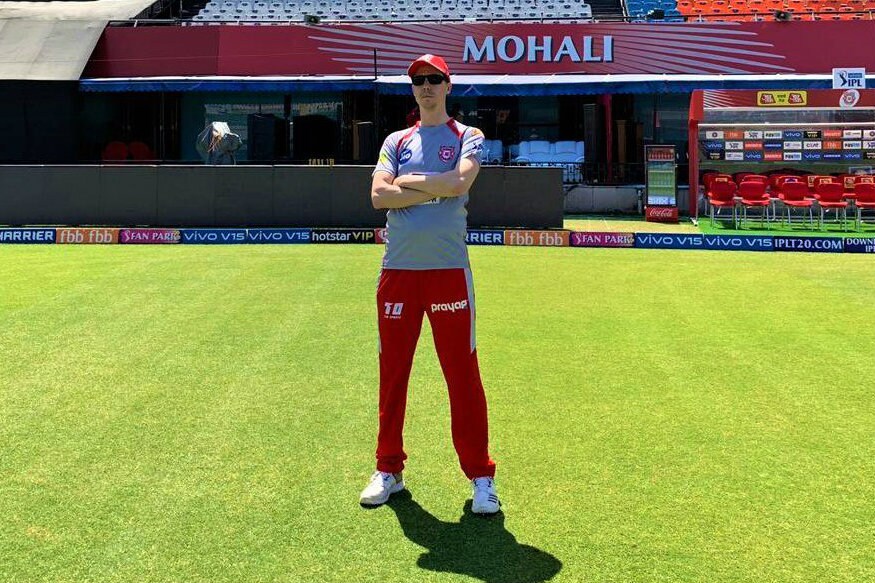 Cricket is breaching new boundaries and what better example of this than the fact that Iceland, which has a population of just 3.38 lakhs, is now enthusiastically taking up the sport. Till recently the Nordic nation was obsessed with the sport of football, after their national team's amazing run to the quarterfinals of the UEFA Euro 2016 followed by qualification for the 2018 World Cup in Russia.
In a first-ever for this tiny nation, a spinner from Iceland, Kató Jónsson will attend trials at Kings XI Punjab with a view of signing a season-long deal. Jónsson could become the first Icelandic cricketer to play in the Indian Premier League, becoming yet another mystery spinner from developing cricketing nations to play in the league.
"This is what the IPL is all about," Kings XI Punjab CEO Satish Menon told the official website of the franchise. "This proves that cricket is truly a global sport that knows no boundaries. To have a cricketer from Iceland in IPL would be historic and a testament to our belief that opportunity doesn't discriminate."
Jónsson has been making waves in Europe owing to a delivery that he bowls known as the fíflið or the backspinner, which when delivered with the fingers ripped under the ball, drops about half of its pace after bouncing.
"It's unbelievable!" a jubilant Jónsson told kxip.in. "From watching the IPL on my computer to possibly becoming the first Nordic player to play in it is beyond my wildest dreams. I'm ready and can't wait to get started."
A few words of encouragement from an older, wiser, better spinner. Bhajji (615 white ball wickets at 30.14 with best of 5-18) has really benefited from the help of Kató bhai (629 at 14.27 with best of 9-1). #SRHvRR #IPL2019 pic.twitter.com/U9rMJHfU7q

— Kató Jónsson (@cricketkit) March 29, 2019
The Icelandic mystery spinner is in Mohali and will catch up with the team this week.
Cricket practice at the Govt. Model Sr. Secondary School, Sector 26 (TM) Chandigarh. Warming up for a massive day at the @lionsdenkxip tomorrow. #KXIPvDC #IPL2019 pic.twitter.com/7xrdLq6S9b

— Kató Jónsson (@cricketkit) March 31, 2019
*Nice One on April Fool's Day, KXIP!