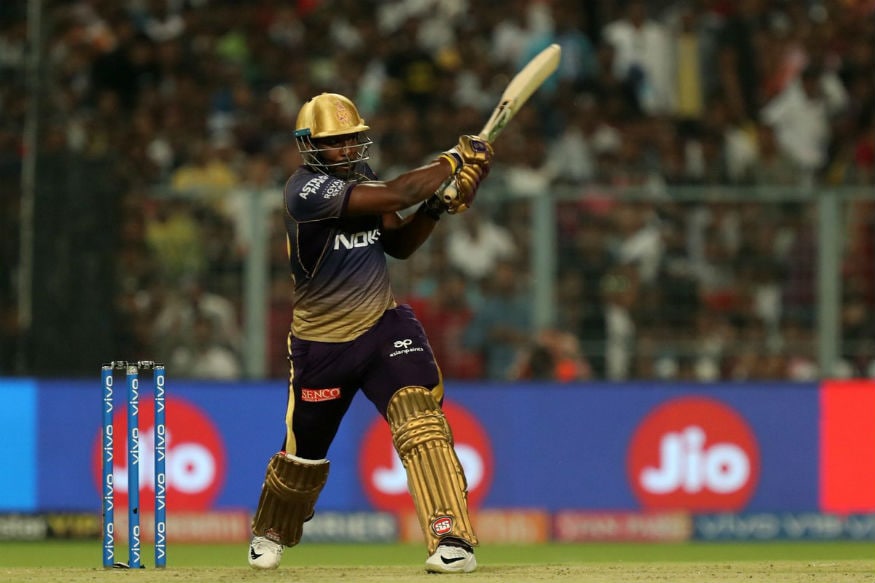 With a clear trend of teams being more cautious in the powerplay overs emerging in the IPL so far, the onus has been on the batsmen in the death overs (overs 16-20) to accelerate the run-rate.
If we compare across editions considering the first 16 IPL matches each year, there has been a fall of approximately 13% in the powerplay team strike rate from 2017 to 2019 and a greater fall of approximately 27% from 2018 to 2019.
The average team strike rate in the powerplay is close to 141 while the team strike rate at the death has constantly hovered in the interval of 168-171 in the last three editions of the IPL – a significant difference!
We look at the batsmen and the teams who have made the most at the end of the innings in this edition of the IPL thus far.
Andre Russell has the maximum strike rate in the death overs after the first 16 matches. He has scored 122 runs in just 41 deliveries at a phenomenal strike rate of 297.56 in this phase of play. It basically means that he has scored almost three runs per ball in the death overs! He blasted an unbeaten 49 in 19 deliveries to pull off a remarkable chase against SRH in Kolkata. He followed that with a blitzkrieg 48 in just 17 deliveries helping KKR post a massive total above 200, putting the chase beyond Kings XI.
Sanju Samson has a strike rate of 258.33 in the death overs having scored 62 runs in the 24 deliveries he has faced in this phase. His standout innings came against SRH when he raced to an unbeaten 102 off just 55 deliveries. From 51 off 37 deliveries (after 15 overs) he went on a rampage and scored his next 51 off just 18 deliveries – this included 6 fours and 2 sixes.
Rishabh Pant is next on this list with 78 runs in just 31 deliveries (strike rate of 251.61) in the death. He tonked an unbeaten 78 off just 27 deliveries against Mumbai Indians in Mumbai. He scored an incredible 62 in the 18 deliveries he faced in the last 5 overs of the innings at a mind-boggling strike rate of 344.44 including 5 boundaries and 6 sixes.
David Warner has scored 44 runs in 20 balls at a strike rate of 220 at the death and is followed by Hardik Pandya who aggregates 83 in 39 deliveries (strike rate of 212.82) in this phase of play.
The most interesting names to have made this list are of MS Dhoni and Vijay Shankar. Dhoni has scored 66 runs in 37 deliveries at a strike rate of 178.38 while Shankar has done his chances of making it to the 15-member Indian World Cup squad no harm with his 38 runs in just 22 deliveries (strike rate of 172.73) at the death.
(Image: Twitter/@IPL)
Delhi Capitals scored 82 runs in the last five overs at a strike rate of 273.33 against Mumbai Indians in Mumbai (when Pant went ballistic). That is the highest run rate for any team in an innings in the death overs in IPL 2019.
They are followed by Mumbai Indians who hammered 77 runs at a strike rate of 256.67 against CSK in Mumbai. They had scored just 93 after the first 15 overs. This acceleration strike rate (strike rate difference between the two phases of play) of 153.33 is the highest for any innings in this IPL so far.
CSK scored 76 in the last 5 (strike rate of 253.33) against RR in Chennai with an acceleration strike rate of 143.33.
They are followed by RR who also scored 76 in the last 5 overs against SRH in Hyderabad but at an acceleration strike rate of 117.78.
KKR complete the top 5 death-strike rate innings. They scored 71 against Kings XI in Kolkata at a strike rate of 236.67.
* Stats Updated till Matches Played on April 4, 2019 in IPL Season 12