Virat Kohli has now led RCB in one hundred games. That's a special achievement for many reasons. Kohli is the only player to have represented a single franchise in all seasons of the IPL, and he's led RCB since 2013. That's a long stint; It's the sort of vigil that creates eras of sporting excellence. Take the examples of MS Dhoni and Gautam Gambhir, the two captains who have led in more IPL games than Kohli. Or even Rohit Sharma, who is close behind Kohli with 93 games as captain. Between them, Dhoni, Gambhir and Rohit have led their sides to 8 of the last 9 IPL titles!

You don't need me to remind you how many IPL titles Kohli's RCB has won.

In fact, they have done far worse than not winning an IPL. They have been singularly abysmal in even making it to the playoffs. The one time they went deep under Kohli, it was on the back of his own exceptional run as a batsman in 2016, when he showed us how Don Bradman would have owned this format. The rest of the time, RCB under Kohli has been a collapsing heap of mediocrity that has repeatedly set itself on fire.

Their start to the 2019 season suggests another year of pain. It's a good time to wonder just what's holding this side back.

It's surely not manpower. Chris Gayle, AB de Villiers and Kohli are perhaps the Holy Trinity of T20 cricket. RCB had them all in their side for a good numbers of these years, and yet kept losing. Surely the addition of IPL heavyweight Shane Watson would've made them unbeatable? No. Maybe the presence of the best fast bowler of this era - Dale Steyn would help them find a way? No.

What about not one, but two World Cup MVPs in Yuvraj Singh and Mitchell Starc? No. Kohli (and de Villiers) have remained the only fixed parts in a team that has seen stars and tyros come and go. Through it all, RCB has continued to flounder. Fifth in 2013, Seventh in 2014. A couple of decent years in 2015 and 2016, followed by eighth in 2017. Sixth in 2018. Eighth so far in 2019. Doldrums.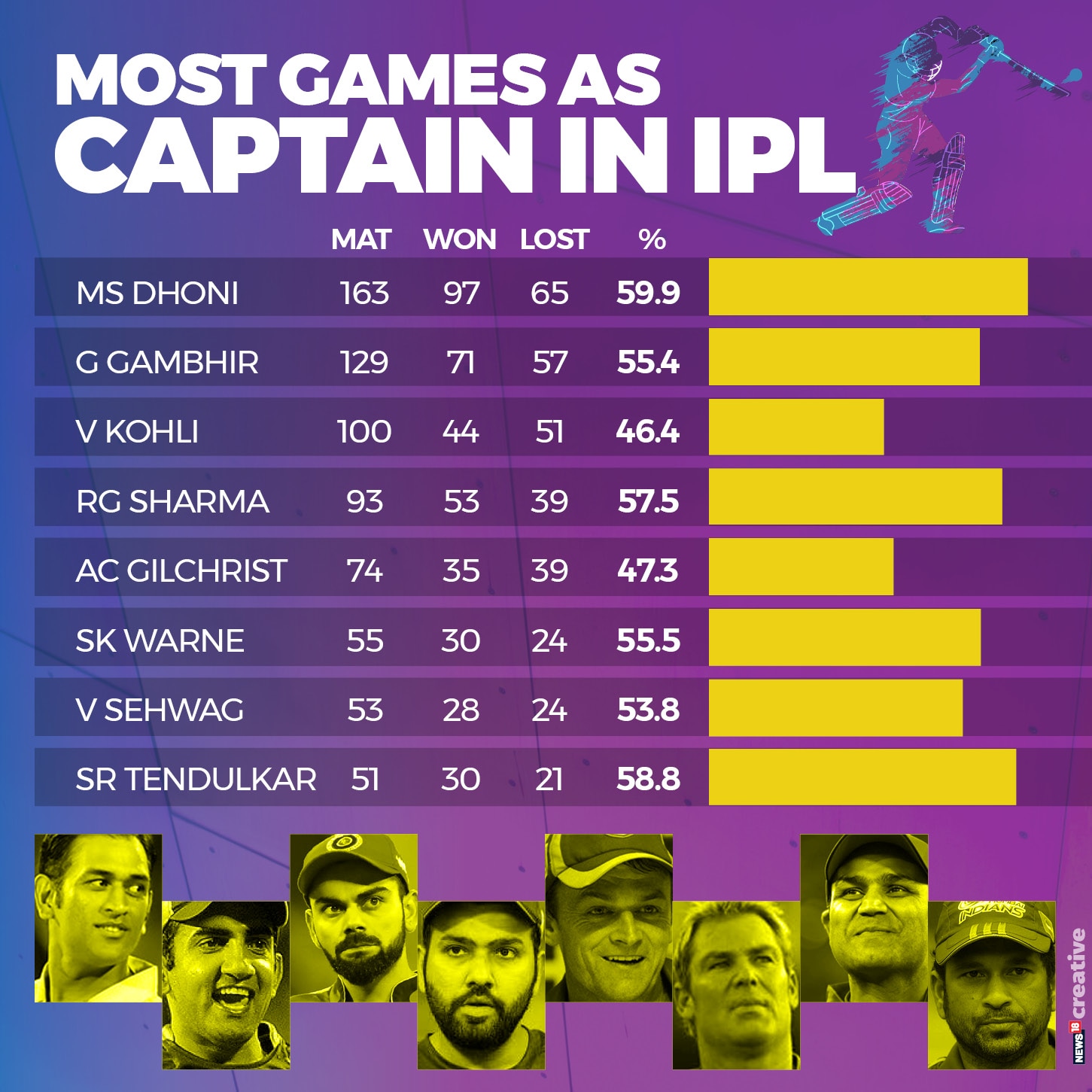 The IPL by its very nature should not enable such streaks of under-achievement. It's instructive to go back to something Dhoni said, way back in IPL 2010 after his famous match-winning assault in a league game in Dharamsala that helped CSK squeak into the playoffs.

"Your franchise pays so much money for you, you should at least make the last four. After that you can say it is a lottery."

This is what Dhoni articulated, in far simpler words: In a tournament where players are picked through auctions, market forces ensure that teams are more or less equally matched on paper. A good team, with pride and process, should back itself to finish in the top half of such a group. No wonder then, that Dhoni's CSK has never missed out on a playoff berth. To their captain, being in the Top four isn't an achievement, but the base expectation from a team of professionals, paid handsomely to compete well.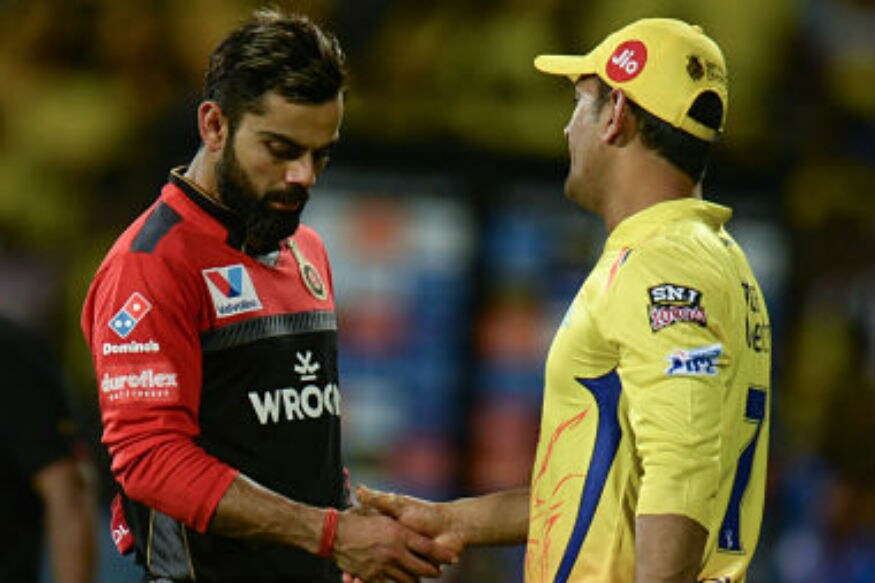 It's time then to ask the tough question - are RCB's struggles down to the leadership style of their captain?

Outside of the IPL, Kohli's captaincy record is impeccable. He led India to a successful Under-19 World Cup win, and has gone on to build an impressive body of work as captain of the senior side. He has modelled the Indian team on himself, imposing his discipline, work ethic, fitness obsession and facial hair choices on the side. Simultaneously, his batting has reached jaw-dropping levels of awesomesauce in the last few years. And he has mostly overseen a glorious time in Indian cricket.

But one does wonder if there are certain conditions within the Indian team set up, that allow him to be much more successful in the blue jersey than in the reds. As India captain, Kohli mans a confident cricketing ecosystem, one that has come into its own as the commercial and spiritual fulcrum of the sport. RCB on the other hand, is just one of eight equal club teams.

In the Indian set-up Kohli has the wise and vocal counsel of Ravi Shastri, a coach who backs him to the core. He has Dhoni controlling the game in the shorter formats, allowing him to patrol the boundaries without worrying about tactical leadership. And he has by his side Rohit Sharma, who has blossomed into a high quality short-form strategist. At RCB, on the other hand, Kohli has largely been in charge by himself. He has had docile coaches and mostly awe-struck team-mates, who don't have the standing to challenge his leadership choices enough.

We don't know for sure how involved Kohli is in the IPL auctions, but RCB have now gone multiple seasons without fixing their death bowling issues, despite playing their home games on the flattest track in India. The result - they have had to resort to the rather feeble services of Corey Anderson and Colin de Grandhomme in the death overs in recent years. Yet, Kohli persists with these options, while Tim Southee continues to warm the bench.

When he does make changes, Kohli is notorious for ringing them in on the double. It has hampered India in Test cricket, and it has surely taken a toll on RCB too. In four games this year, for instance, they have already trialled three different opening combinations. Kohli has already indicated that more changes are on the way, and perhaps he isn't left with a choice following four losses. But such trigger-happiness with selection can set up a vicious cycle of falling morale and underachievement that the team will struggle to snap out of.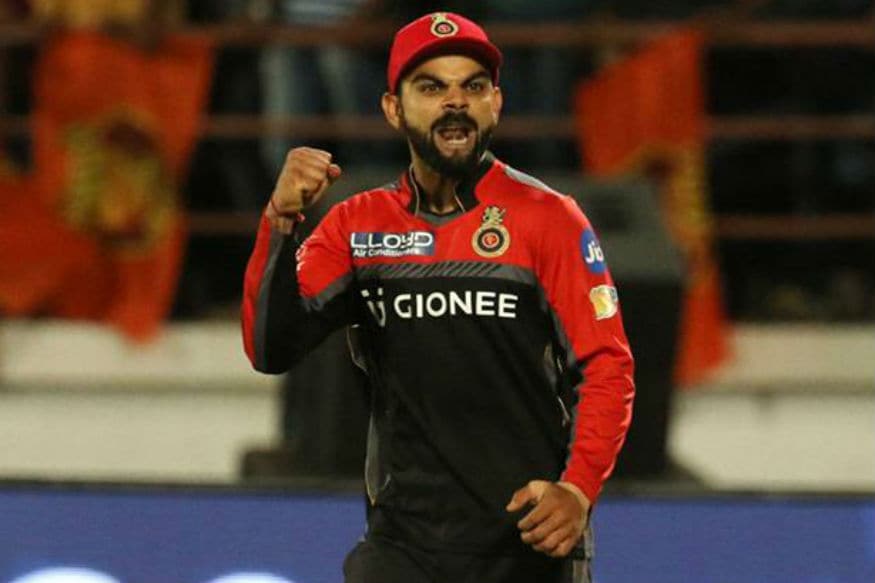 Contrast this with the teams that have done well: CSK have made bowling stars out of Deepak Chahar and Shardul Thakur, by giving them well defined roles, and backing them strongly to succeed. Mumbai have backed players such as Jasprit Bumrah and the Pandya brothers for the long run, and invested in their journeys towards stardom. The winning units at Chennai, Mumbai, Kolkata and Hyderabad have got there by maintaining a stable core group of players, not just from game to game, but across seasons. The two teams that have consistently done poorly in IPL history - Delhi and Punjab - have not had this stability, and despite Kohli and de Villiers being constants, this is true for Bangalore too.

On the field, Kohli has always been a bundle of bristling emotions. Kohli's restlessness manifests in many ways. After the recent defeat against Mumbai, he ripped into umpire S Ravi over the critical missed no-ball off the last ball of the game. Kohli's petulance was justified, but what signal does it send to the dressing room when their captain loses his composure in such a manner?

That wasn't a one-off instance. There was an ugly brawl with Gautam Gambhir a few years back. At other times Kohli is constantly swearing at batsmen while sending them off, or gesticulating wildly at fielders who have conceded a second run, or throwing up his arms in frustration at bowlers who have flubbed their lines. One wonders what effect that has on team-mates who - unlike his Indian side - don't spend the entire year with their captain, and are suddenly exposed to his high-strung intensity in the IPL months.

These are tough times for RCB and for Kohli. But, after years of mediocre IPL returns, and with a World Cup looming on the horizon, now will be a good time for Kohli to take a step back and reassess his leadership style. It could still turn things around for RCB and maybe, just may be - "Ee sala Cup namde".

(Nitin Sundar is a full-time cricket tragic who yearns for the return of the wonderful ODI jerseys of the 90s. He is stuck in a Bangalore traffic jam and tweets @knittins)

*This piece was written after RCB's first 4 matches in IPL 2019. 

First Published: April 5, 2019, 12:03 PM IST