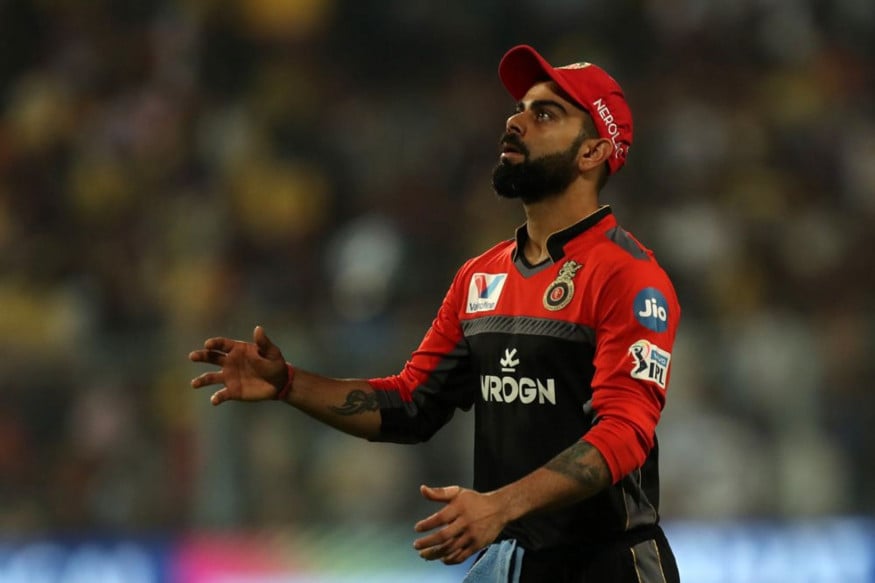 Virat Kohli was a happy captain as Royal Challengers Bangalore ended the season with a victory against Sunrisers Hyderabad, saying their performances in the second half gave them plenty to take forward into the upcoming years.
"If we focus on the second half, it is exactly what we wanted in the first half. After losing the first six matches, it is very difficult to come back in a tournament like IPL. We have a lot to learn and a lot of positives from this season. The first half matters a lot - you have to set the intensity there. Even if we had won two of the first six matches, we would have qualified for the play-offs.
"We are happy with the way guys have turned things around and just play the kind of cricket that we have played in the second half. A lot of credit goes to the team management for getting us back in the right frame of mind. As cricketers you don't want to come here and feel completely hopeless. We haven't finished in the position that we wanted to, it sounds strange but because the second half has been so good it doesn't feel like a bad season. We won last 5 off our 7 matches and with one no-result, it is something that we can be proud of. It is such a short format that often 5 or 7 minutes decide the outcome. We can be proud of the boys effort in the final few matches."
Talking about the game, Kohli felt SRH took their foot of the pedal after his and AB de Villiers' dismissals.
"At 20 for 3 when me and ABD got out... I think the opposition took it lightly. We spoke that it was about time someone else showed up. Everyone knows Hetmyer can play that way, we'd like him to play like that next year. Gurkeerat played a really mature innings. He doesn't have much IPL experience but he's someone who has a keen eye for the game.
"I just want to thank the crowd for the way they have supported us over the years. We are so grateful to have such fans. I certainly feel the pain as I am as emotionally attached to the team. Hopefully next year we can improve our performance and give you something in return. We've got the best fans in the IPL."
Hetmyer was named man-of-the-match for his 75.
"It took me some time to get used to the IPL environment. I just tried to clear my mind and execute our plans. The experience has been fantastic, have learnt a lot from ABD, Virat and the coaches," he said.
Sunrisers Hyderabad captain Kane Williamson was left disappointed after missing out on another close game, leaving their fate in other teams' hands.
"Absolutely (we let destiny go from our hands)," he said. "Everytime you turn up you have an element of control. Thought at halfway stage we had a competitive total on the board. We could have had 10-15 more, but credit to RCB for the way they stuck out and kept coming at us.
"We didn't take our opportunities which didn't really help our cause. In our last couple of matches we could have ended on the other side but we lost. That's just how T20 cricket is, now we have to sit and wait for tomorrow. Things are not in our control which is a real shame. Fingers crossed, let's see how it goes."