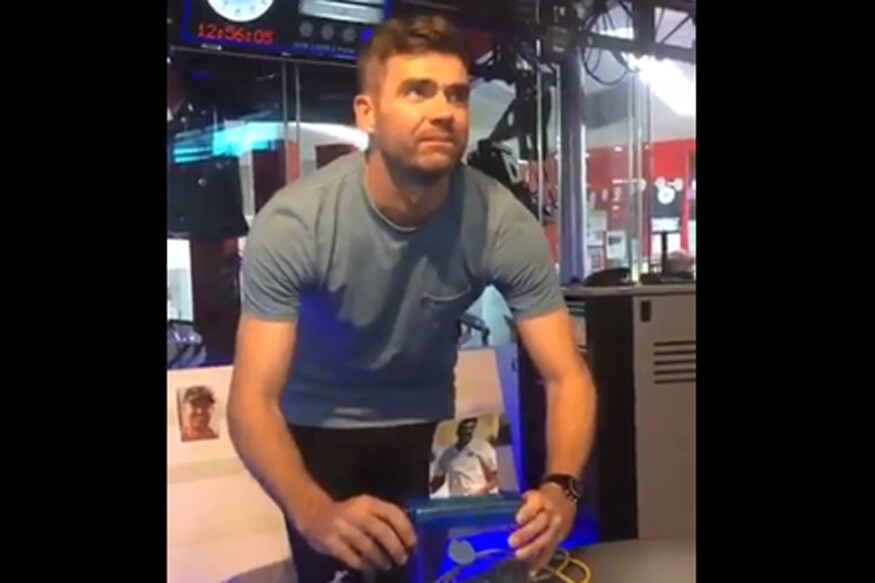 When Ravichandran Ashwin chose to 'Mankad' Jos Buttler in Kings XI Punjab's opening IPL 2019 match against Rajasthan Royals, the reaction to the dismissal was mixed.
Many stood by Ashwin as the act is within the rules of the game. However, many of Buttler's England teammates criticised Ashwin for not playing in the spirit of the game.
The latest English cricketer to add his voice to the chorus of dissent against Ashwin is James Anderson. The pacer has never been shy of letting opponents know how he feels but chooses a more subtle manner of expressing his emotions in this case.
In a video that's doing the rounds on Twitter, Anderson can be seen taking an image of Ashwin and running it through a paper shredder – thereby metaphorically ripping him to bits.
EXCLUSIVE: @jimmy9 give us his unique take on @josbuttler's controversial run out last week...

More rows should be settled like this.

Full story on this week's #Tailenders https://t.co/YOQ4PMSwiu pic.twitter.com/hYCPpdSqJm

— Greg James (@gregjames) March 31, 2019
Speaking after the game against RR, Ashwin said his decision to dismiss Buttler was instinctive and well within the rules of the game.
"It was pretty instinctive. I actually didn't load and he (Buttler) left the crease. That's always been my take on it because it's my half of the crease. I was not even at the crease, he wasn't even looking at me and he just left the place."
A subsequent game between KXIP and Mumbai Indians almost saw Mayank Agarwal get dismissed in a similar fashion by Krunal Pandya, but the latter stopped short of running the batsman out.