It's official. Top of the table Delhi Capitals are the new challenger's to CSK's IPL throne, as they sit above them in the IPL table. CSK are in second place, and while both teams have qualified for the playoffs, the match might have a vital say in what both teams' final position will be, come the end of the group stages.
However, the difference between the two teams is form. Delhi are coming into the contest having won all their last three matches, while CSK have won just one out of their last four matches.
Here, we take a look at the key battles that will have a bearing on deciding the course of the match.
Harbhajan Singh vs Rishabh Pant
The old guard against the new. A wily fox against a young gazelle. What's not there to like about the prospect of Harbhajan Singh bowling to Rishabh Pant? When in full flow, Pant can alter the game in a matter of just a few balls. But Harbhajan Singh has enough experience up his sleeve to know exactly how to not play to Pant's strengths.
In theory, both Pant and Harbhajan know what to expect from each other. But whether that translates into practical application is anybody's guess, and the battle between Pant and 'Bhajji' will certainly be an interesting one to watch.
Deepak Chahar vs Shikhar Dhawan
Chahar's economy and his ability to induce mistakes in batsmen has been one of the highlights of CSK's campaign in the 2019 IPL. He was central to all of their wins before the team went on their mini-slump in form, but will be hoping to get back to his best to stop the Delhi juggernaut.
Dhawan on the other hand, after a slow start to the tournament has become the most important cog in DC's wheel. He is currently fourth on the list of highest run scorers in the tournament, and does not look like stopping any time soon. Removing Dhawan at the top of the order will be important for CSK. Will Chahar be able to stop the Dhawan onslaught?
Shane Watson vs Kagiso Rabada
Image: Twitter
Rabada is the jewl in Delhi Capitals' bowling riches. The purple cap holder has troubled almost every batsman that he has come up against in the IPL, and that is good reason to assume that he will go up against Watson with all the confidence in the world to cause some damage.
While Watson has blown hot and cold in the tournament, CSK need him to get into consistent form in order to improve their chances of making it to the playoffs. And he will need to be fully concentrated from ball one facing a bowler like Rabada, with whom there is no such thing as a warm up delivery.
Dismiss Watson early, and Delhi could stamp their authority on the home team in front of a partisan crowd. Similar to Dhawan for Delhi, if Watson gets going for Chennai, the match could be out of Delhi's reach in quick time. Expect fireworks when the two go up against each other.
Sandeep Lamichhane vs MS Dhoni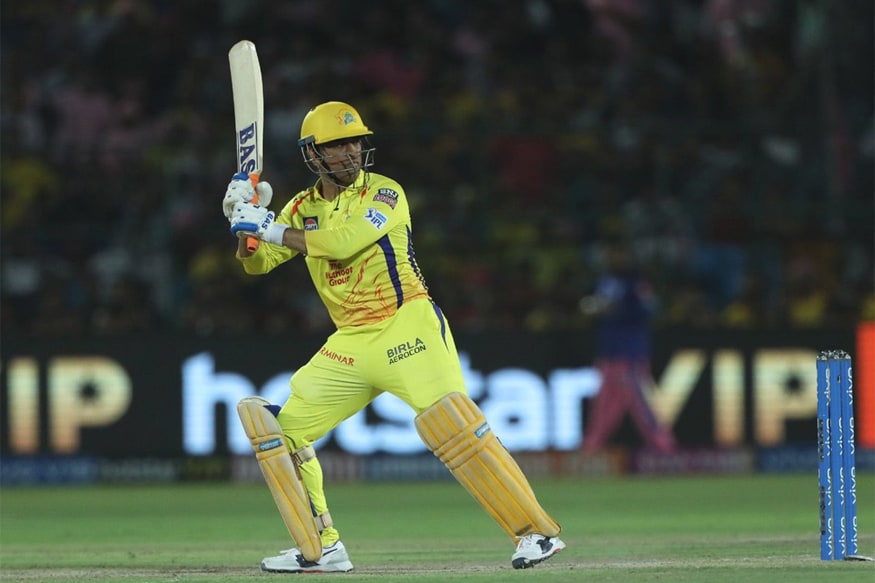 If three years back, someone told Sandeep Lamichhane that he would be bowling to MS Dhoni at the Chepauk Stadium playing for a table-topping team, as a cricketer from Nepal, he would have bitten your hand off. But such is the talent of the prodigious Nepalese spinner, that when he goes up against 'Thala' Dhoni in a stadium full of CSK supporters, the equation will not be misplaces at all.
Of course, this is not to suggest that Dhoni has not encountered a bowler like that before – he has played the best in the world and shown very little regard to their bowling towards the end of the innings. But the x-factor that Lamichhane brings might just be enough to test Dhoni that tad bit more.
Suresh Raina vs Ishant Sharma
Ishant Sharma.
Ishant Sharma has gotten Raina out once in the IPL before, but Raina has also scored against him at a strike-rate of over 185 against him. But with new and improved variations, Sharma has shown a different side to his bowling artillery this season, and it will be interesting to see if Raina will be able to deal with his change in pace and variations. Expect Raina vs Sharma to be the surprise package of this top of the table encounter between Delhi Capitals and Chennai Super Kings​.