Both Rajasthan Royals and Royal Challengers Bangalore play each other at the Chinnaswamy Stadium on Tuesday, knowing fully well that their respective chances of making it to the playoffs hang by a thread. Rajasthan have arguably more to play for, with them two points ahead of Royal Challengers on 7th place, while the hosts sit at the bottom of the table.
Here, we take a look at some key battles between players on either side, that will have a major say in deciding the outcome of the match.
Shreyas Gopal vs AB de Villiers
Before the tournament started, it is safe to say that the expectations their own teams held from Shreyas Gopal and Ab de Villiers were in stark contrast to the performances they have actually dished out. While Gopal was one of many bowling threats in the Royals, he was not really expected to be the main spinner. That is how it has turned out for the young leggie, while for de Villiers, barring the odd good innings, his usual consistent form has eluded him so far in the tournament.
On a Bangalore wicket that suits batsmen, whether the classy de Villiers can capitalize on Shreyas Gopal's leg-spin will have a big say in the course the RCB innings takes in the middle overs.
Umesh Yadav vs Ajinkya Rahane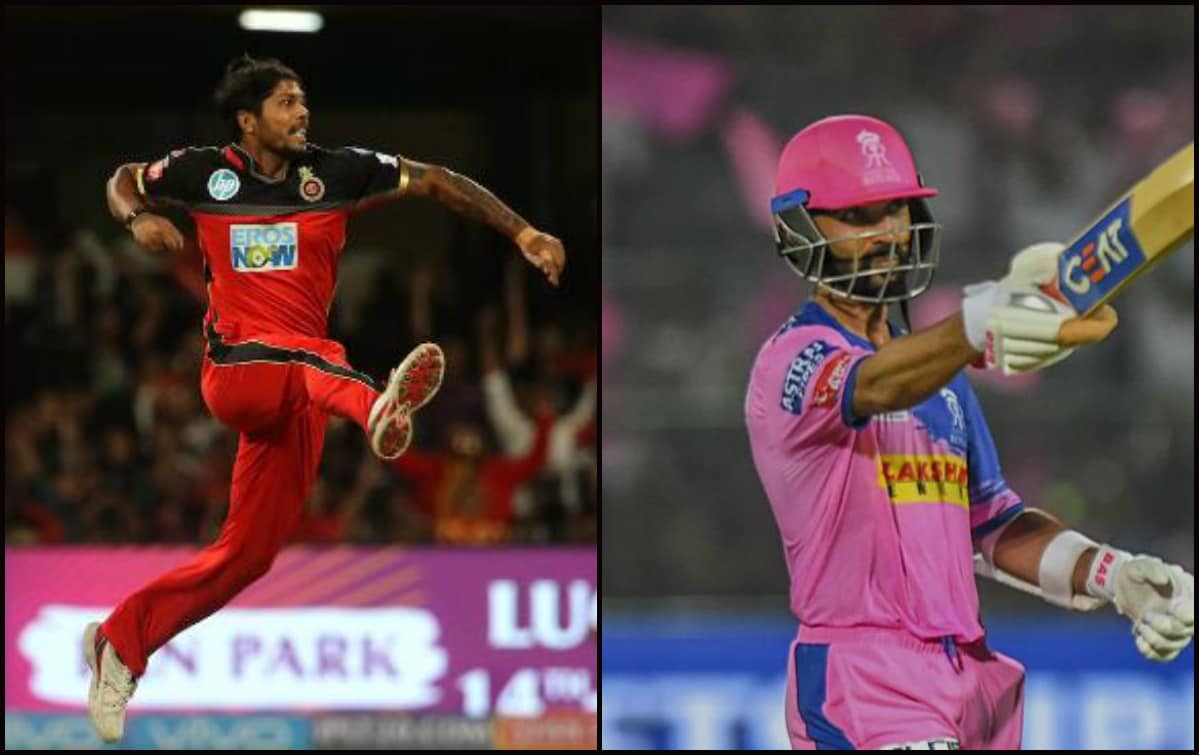 As soon as the burden of captaincy was lifted from Ajinkya Rahane's shoulders, lo behold, the performances started improving with immediate effect. Whether the performances Rahane is dishing out now would have helped him cement a World Cup berth if he had replicated them in the beginning of the season is anyone's guess, but it is certainly a good sign for Rajasthan Royals.
Yadav, on the other hand, has been struggling for form, with Ashish Nehra even coming out and saying that the World Cup omission has affected him negatively. But in this key battle, it will be all about who can clear the webs of self-doubt from their mind and come out on top in what could be a pivotal encounter.
Yuzvendra Chahal vs Sanju Samson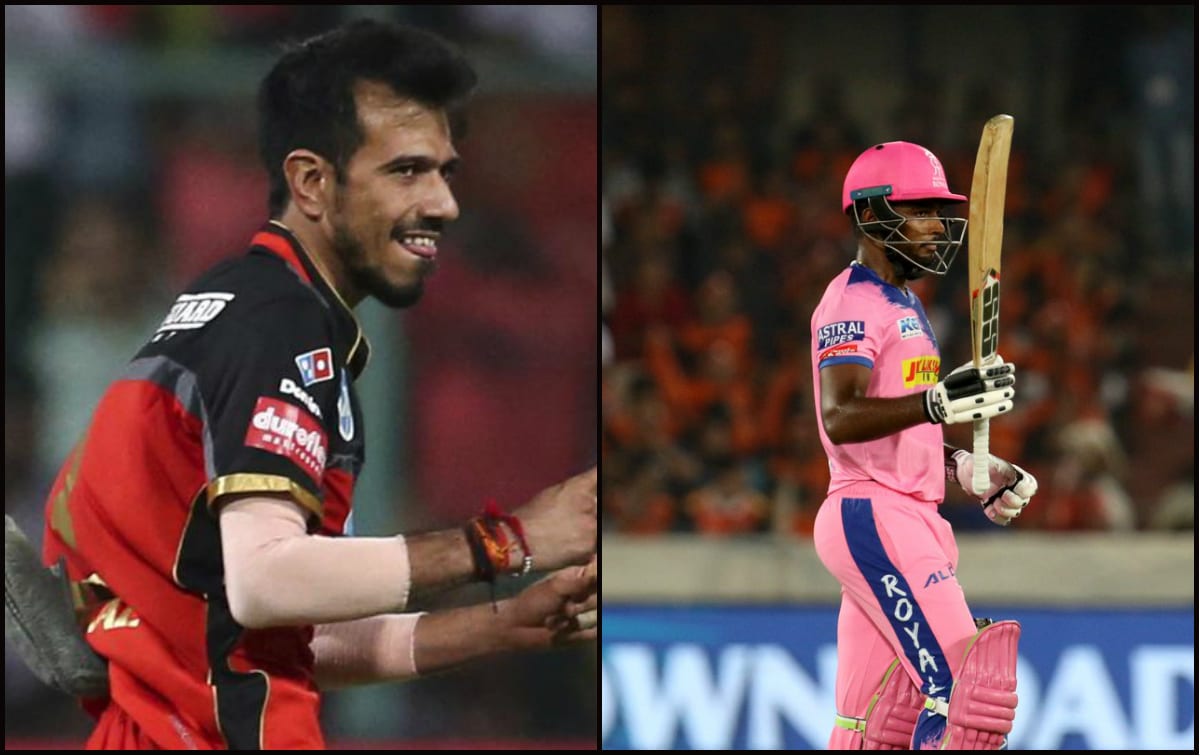 Many have questioned why Sanju Samson is not a regular starter for India yet, with his effortless stroke play pleasing on the eye when he is in full flow. But with Samson, "when in full flow" is a huge caveat, as he seeks consistency in his batting performances.
On the other hand, the wily Chahal is known to induce mistakes on even the most drab surfaces for bowling, and when he is up against someone like Samson who likes to play aggressively and take risks, he is always in with a chance of picking up a wicket. It will be interesting to see how this encounter goes, as with Steve Smith leaving to join the Australian camp after this match, the batting responsibility that Samson will have to take will multiply. For RR fans' sake, they would hope he overcomes this battle and get on his way to finding that elusive consistent form.
Steve Smith vs Marcus Stoinis
When Stoinis and Steve Smith go head to head at the Chinnaswamy Stadium, they would already know what to expect from each other, having been part of the Australian cricket setup together.
Stoinis is just about hitting peak form for RCB, and his match-winning contribution in the team's last to last encounter would have given him some much-needed confidence. Smith, on the other hand, will hate losing his wicket to a familiar 'foe', and will have the added motivation of ending his IPL campaign on a high. Who wins this battle at the top of the innings could have a decisive say on the course this match takes.
Virat Kohli vs Oshane Thomas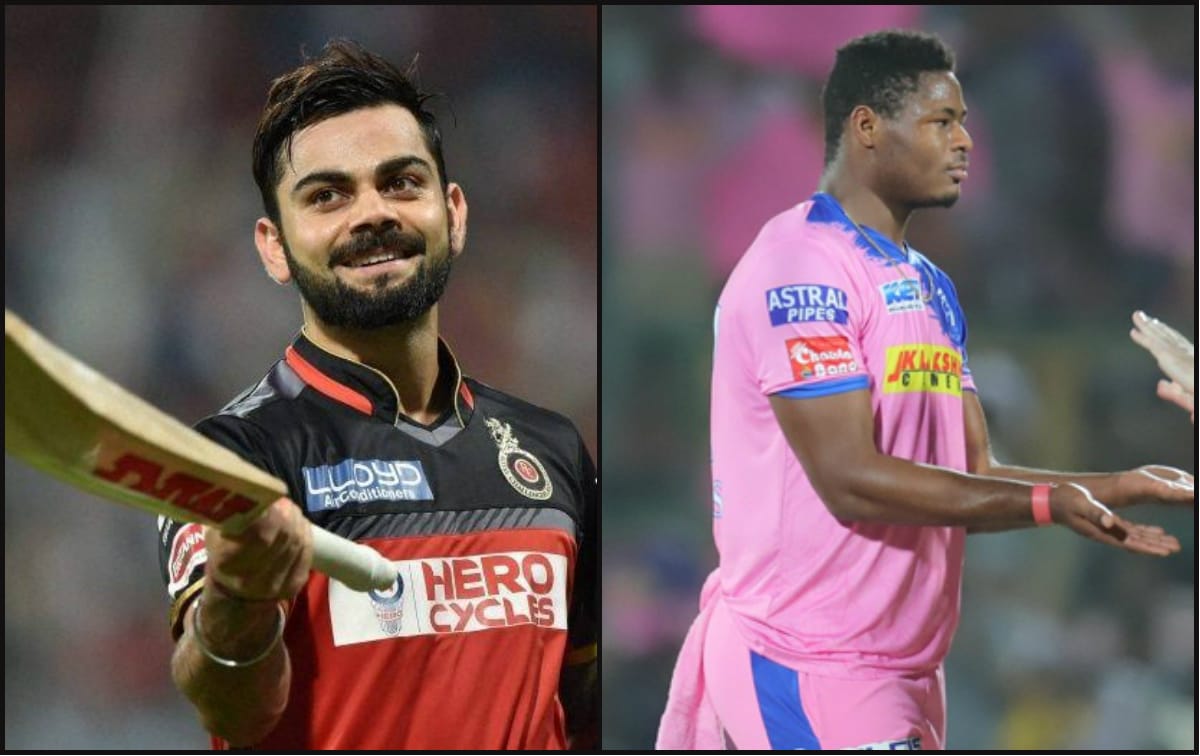 Given the loft standards the India and RCB skipper sets for himself, Kohli would undoubtedly be disappointed with what has been a tough IPL campaign, both on a personal level and at the level of the team. With two matches remaining, we can expect him to go all out and leave no stone unturned in helping send the partisan crowd back with a smile on their face. But Oshane Thomas, the young West Indian has demonstrated he is not afraid to take anybody on at the other end of the pitch, his attacking style of bowling bringing him plaudits. If Kohli gets going, Thomas could be in for a long night. But if Thomas gets Kohli, it could put his side in the driving seat early in the innings. This one is set up pretty nicely.