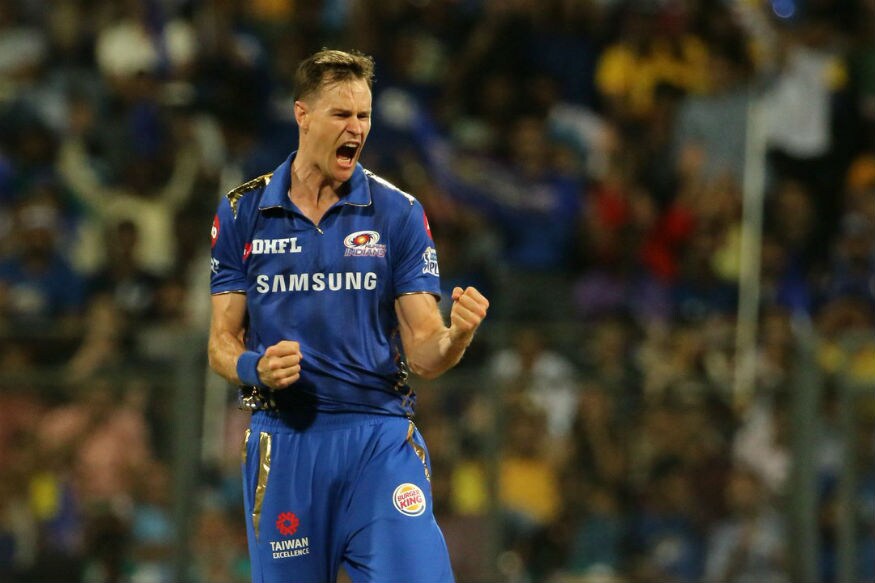 All-rounders Hardik Pandya and Kieron Pollard's dramatic late charge not only left the Chennai Super Kings shell-shocked but also gave Mumbai Indians the perfect boost in terms of runs added and morale as they went onto successfully defend a total of 170. This was Mumbai Indians' third biggest win against Chennai in terms of runs.
MI were 125/5 after 18 overs and were headed for a below par score but things changed dramatically in the final two overs.
Shardul Thakur conceded 16 runs from the 19th while usually reliable Dwayne Bravo conceded 29 runs from the final over as Mumbai added 45 runs in the final two overs.
"The way Hardik and Pollard finished the innings put us on the front foot when we were going out to defend the total," said Jason Behrendorff, who accounted for the early wickets of Ambati Rayudu and the dangerous Suresh Raina.
"170 after the potentially slow start was really good. Then some quick wickets in the first couple of overs helped push them onto the back foot and we didn't let it off from there."
One of the highlights of the evening was Pollard's acrobatic catch to dismiss the IPL's highest run-scorer Suresh Raina for 16 and the Australian bowler was happy that the plan against the southpaw worked out the way it did.
"We set the plan up for Raina knowing that he likes to back away and hit over the off side. Personally it was a little wider than I would have liked, but Pollard took a great catch and that was fantastic."
CSK coach Stephen Fleming acknowledged his side's limitations made things complicated in terms of options available and that this contest was always going to be a massive test for them.
"We are missing players, David Willey and Lungi Ngidi were our pace bowling options. Scott Kuggeleijn is in Chennai and Mohit is returning from injury. Without the two overseas players our options are also limited at this point. We weren't as good as what we could be," Fleming said in the post-match press conference.
"This game was going to be tough for the balance of our side and we knew that. But probably the last 5-6 overs is where we came unstuck. We just got a little bit complicated whereas we have been simple and effective and got put under pressure."
For Fleming one of the main reasons they could not make it four wins out of four was the last few overs of the Mumbai innings.
"It's a ground where the last part of the innings can be brutal and MI have the big hitters.
"We were nowhere near as good as we can be in the last few overs and to have those sort of numbers, you're not going to win too many games. We are going to look back at the last third and say we could have done a lot better."
The CSK coach also praised for Hardik and said teams will have to work towards combating what he does towards the end of the innings.
"I am a massive fan (of Pandya), I think he is a wonderful player. His confidence is up, looks like he has a good thing going with what he is doing at the death. Plans should be now for teams to combat that. We were happy with what we were trying to do but executed it poorly.
"He is a quality player. I think he is one of Mumbai's key weapons and one of India's key players going forward. If you keep him out of the game you often go on to win. But today with both bat and ball he was excellent."
CSK had their fair share of troubles as a fielding unit on the night too, a factor skipper MS Dhoni touched upon after the game, and an area that Fleming believes is needs to be worked on given that most of the players aren't the youngest.
"We were placid with the movement around the field.
"We have to be at our absolute best in the field to be able to compete because we have our limitations. Up until now and in the majority of the game we were good but there were some clumsy errors that we can tidy up."