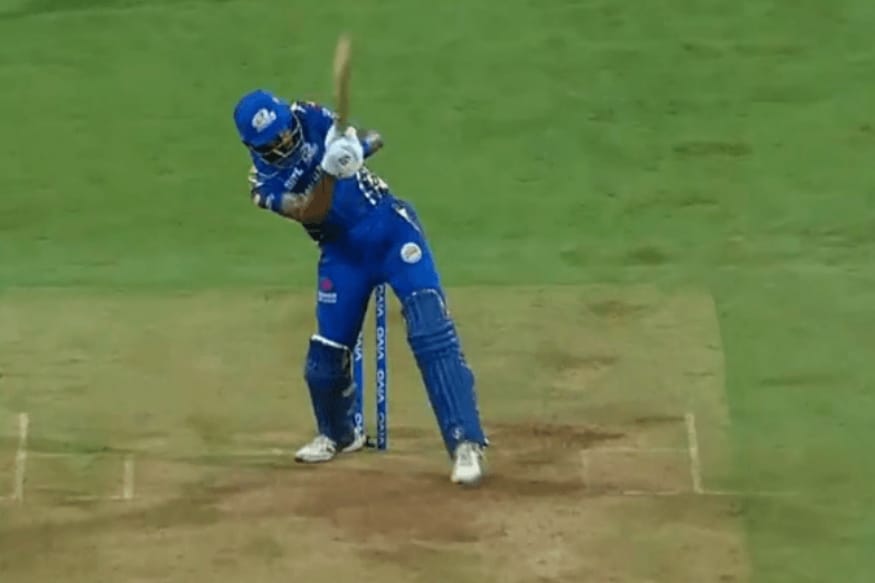 On Wednesday night at the Wankhede Stadium, Hardik Pandya was in one of his most destructive moods and on the receiving end was the Chennai Super Kings led by MS Dhoni.
Pandya smashed three sixes in the eight balls he played, and one of them came via the helicopter shot, played right under the nose of the man who invented it – Dhoni.
The Mumbai Indians all-rounder pulled off helicopter shot in the final over where he hammered Dwayne Bravo for two sixes. The helicopter shot, which was the first of the two sixes, saw the ball travel 91 metres.
Pandya ended up with 25 not out off 8 balls while at the other end Kieron Pollard smashed 17 off 7 balls. Their partnership off 45 runs in 12 balls turned out to be a turning point in the game in the end.
In a video posted by IPL, Hardik opened up about the helicopter shot and said that he had copied it from Dhoni after watching him from close quarters all these years.
"Very special, I have been working on that shot (helicopter). After playing that shot I was kind of proud, I was expecting MS to come and say 'good shot'. I had been working a lot on shots like these as generally people like to bowl at the stumps against me. It's a shot which is not easy but I have seen MS hitting them so many times.
"He is an inspiration and we try to copy a lots of shots which he plays and this is one of the shots which I've copied from him and quite happy that it came out well," Pandya said.
Pandya, also spoke about his teammate Pollard and said that the duo share a special bond both on and off the field.
"He is a special cricketer. He is very dear to us, he's like a brother to me. He's a match-winner no matter if he is batting, bowling or fielding. Whenever you put him in the spot he will deliver. According to me he is an MI legend," Pandya said.