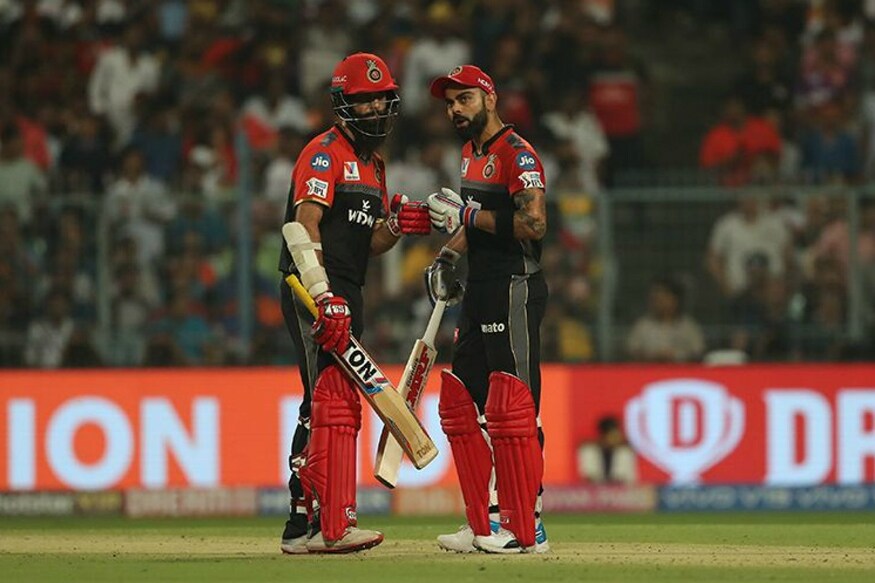 Royal Challengers Bangalore skipper Virat Kohli credited Moeen Ali for the impact he had on the game after his team registered a 10-run win over Kolkata Knight Riders on Friday.
"We were looking at a score of around 170-175 but Moeen completely changed the game," said Kohli in the post-match presentation.
Kohli himself scored 100 off 58 balls.
"With AB, someone had to go and Moeen did that job otherwise I would have had to go earlier. He(Moeen) targeted the smaller boundaries and completely changed the momentum in those 2-3 overs. I had told AB that I will get a hundred for you and I am sure he must be happy."
Talking about Andre Russell's 25-ball 65, Kohli said that is the best he has seen someone hit the ball and credited Steyn also for RCB's impressive bowling in the powerplay.
"The way Steyn used his experience allowed the likes of Saini to follow-up well. Picking up wickets is crucial and we did that today. The way Stoinis bowled the 19th over was also brilliant. Those three dot balls were crucial and then Moeen showed his composure. It was important for us to win here and it feels good not to straightaway walk for an interview after the game."
KKR skipper Dinesh Karthik meanwhile said his team gave away 20-25 runs too many.
"Moeen took the game away from us. I thought their score was 20-25 runs too many. Virat also played a brilliant knock in the end. The ball was seaming a bit and the wicket was a bit sticky. We wanted to target their spinners but RCB deserved to win, they did the small things better. We will get on a roll if we get that winning feel again."