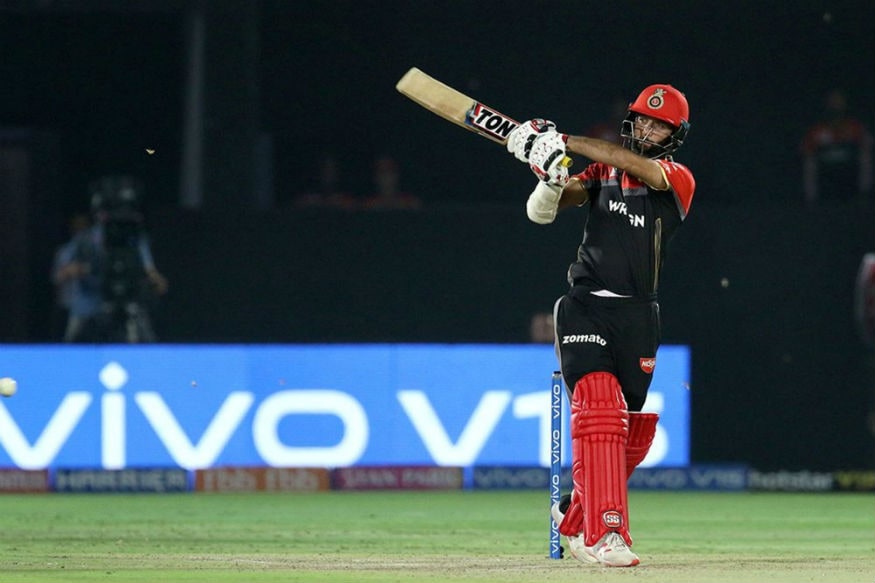 The Royal Challengers Bangalore will have to continue their thrilling revival without the services of the consistent Moeen Ali, who played his final game of the season against Kings XI Punjab on Wednesday night. The all-rounder will join the England team as they prepare for a ODI series against Pakistan in the lead up to the ICC World Cup.
Bought for Rs 1.7 crore, Ali's all-round performances should please the English supporters although RCB lost their first six games of the season. He featured in all 11 games, scoring 220 runs at a strike-rate of 165.41 and picked up six wickets at an average of 28.16.
His final match of the season ended in a rare failure with the bat as he scored only 4 but Moeen claimed 1/22 in three overs — impressive returns when one considers that Kings XI were chasing 203 runs to win.
Moeen's most decisive performances came in the last couple of games. Ali smashed 66 off 28 balls against the Kolkata Knight Riders to help RCB cross the 200-run total while batting first and then a crucial 26 off 16 balls against Chennai Super Kings, which gave them the momentum needed in the one-run win over the IPL-12 table toppers.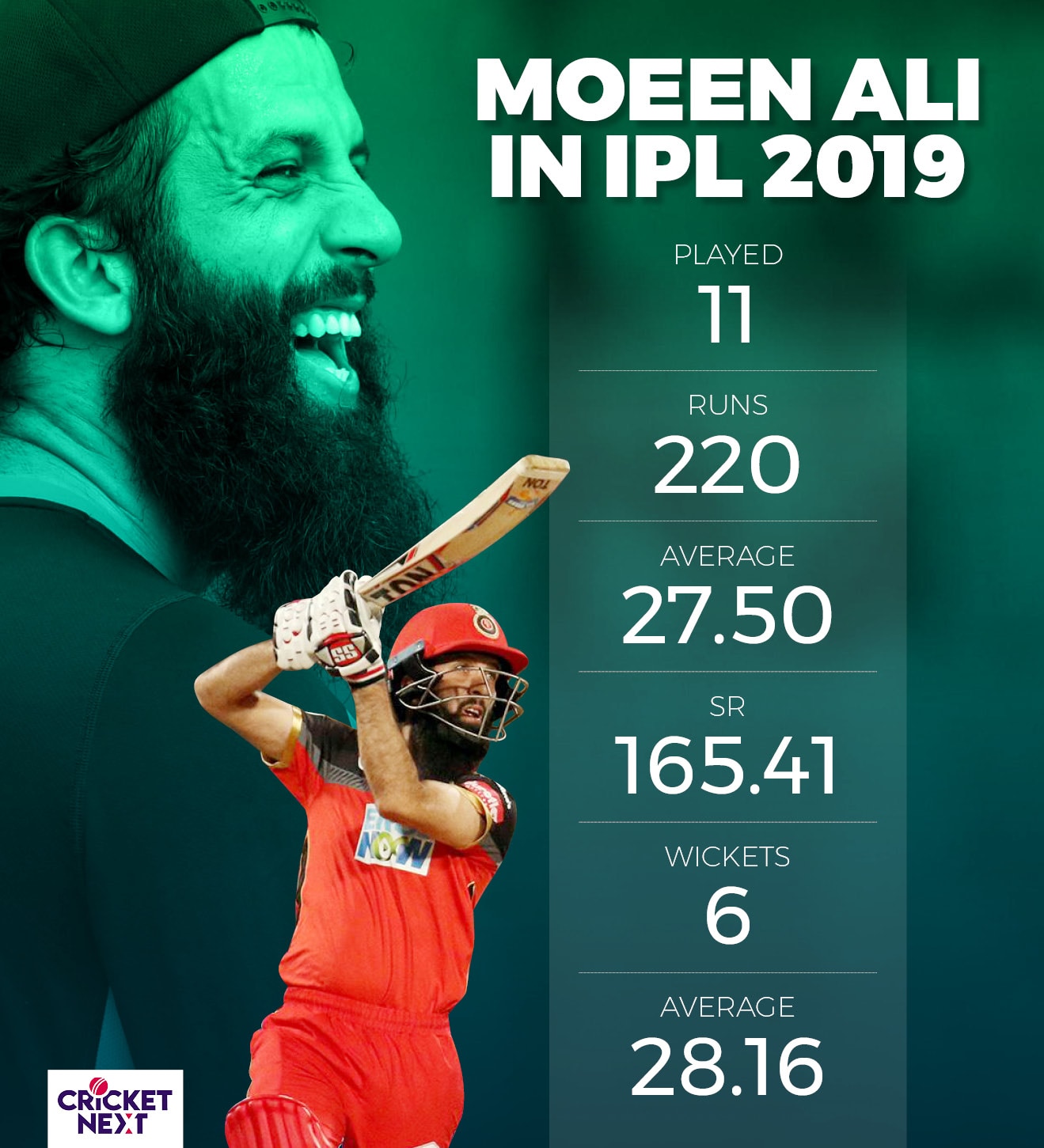 "My job in the team is to take the pressure off (Virat) Kohli and (AB) de Villiers. It is very difficult for a team to win if you rely on just two guys batting because they feel the pressure as well. My job is to come and score some runs and be part of the batting group, and contribute in winning games," Moeen had said on the eve of RCB's clash against Kings XI Punjab.
The 31-year-old from Birmingham, who had 58 Tests and 92 ODIs for England under his belt, had also conceded that it was not ideal to leave the tournament with still at least three games left for RCB.
"It's not ideal, obviously. I think it's worse when there are three games to go, that there's not much cricket left and you always think, 'I could've played those three games'. If there were six-seven games, it was a little more understandable. But it's a small window. And knowing that there could be a chance of going through if we win all our games, then you miss out on a potential semi-final (playoffs) and stuff.
"But I'll definitely keep an eye out and see how they're going, hoping that we're winning all our games. It's also difficult to leave a team, especially when I'm in a bit of form and I want to keep going in the IPL, trying to improve my game. It's a shame but there's obviously the World Cup, which is very important as well," Moeen had said ahead of his final game.
RCB will now probably have to rely on Kiwi all-rounder Colin de Grandhomme and hope he find his big-hitting touch to make up for the loss of Ali.​