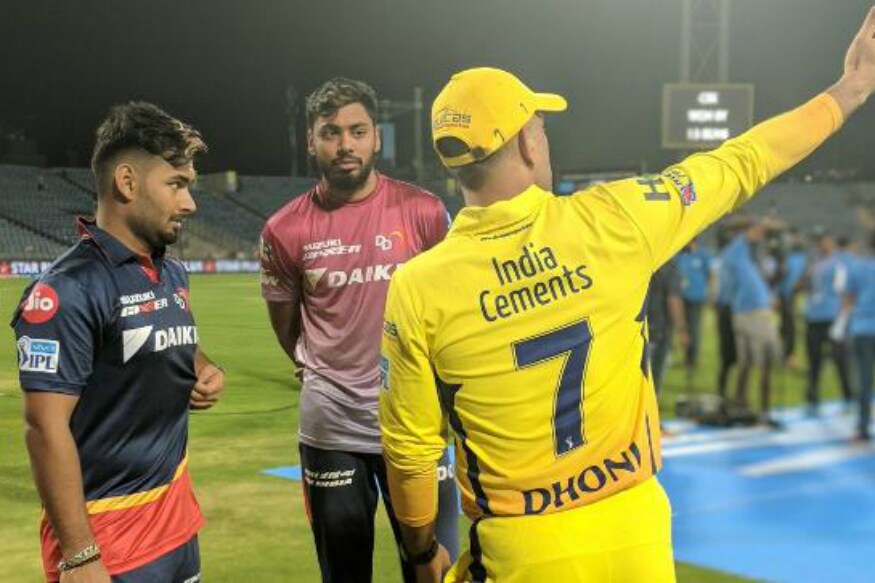 Delhi Capitals' swashbuckling wicketkeeper-batsman Rishabh Pant was expected to be a back-up for MS Dhoni in the upcoming World Cup, but the youngster who has been left out for the more experienced Dinesh Karthik says that the former captain has been a massive influence on him.

Pant will be part of the Delhi side that take on Chennai Super Kings on Wednesday evening, but mentor Dhoni's availability is still under question as he is not well.

Speaking to Star Sports in a special programme, Pant said that Dhoni has had an important role to play in his development.

"Mahi bhai is an important figure for me. Whenever I have a problem I share it with him. Whether it is an on-field thing or off the field matter I go to him," Pant said.

"But now against CSK he is an opponent so the concentration will be on defeating his side."

After 12 games in the competition, the defending champions CSK are currently second only to the Delhi Capitals, who have qualified for the playoffs for the first time since 2012. They are also the only sides to have secured qualification to the playoffs already.




It's the apprentice against the mentor, as #DC take on #CSK tonight.


Watch @RishabPant777 share his thoughts on facing his guide - MS Dhoni on #YeHaiNayiDilli and catch them LIVE in action in #CSKvDC, 7 PM onwards on Star Sports. pic.twitter.com/nL576UNfrR

— Star Sports (@StarSportsIndia) May 1, 2019



Delhi however will approach their penultimate league stage game with hope to keep the winning momentum in place according to Axar Patel.

"We aren't specifically thinking about the opponent (CSK) because we are on a winning run right now, so our aim will be to give our 100% and hope we can win," Axar said.

Delhi have won their last three games on the bounce but will look to set their record against Chennai straight after losing to them in the national capital by 6 wickets.

First Published: May 1, 2019, 12:34 PM IST