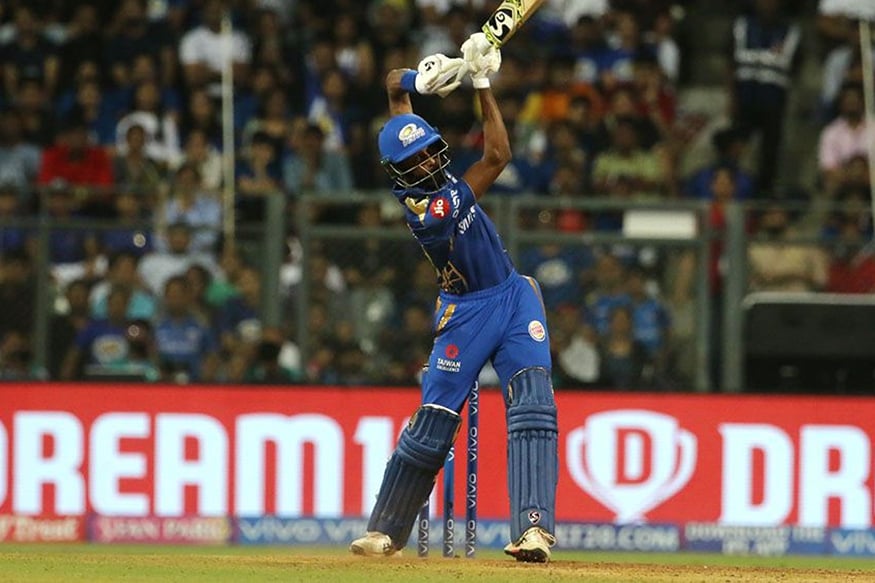 Mumbai Indians' middle order has been amongst the best in the 2019 season of the Indian Premier League. They (middle order of batsmen at 4-7) have struck at a rate of 152.10 and has the most runs by any team this year.

This wouldn't have been possible without Hardik Pandya, who has been time and again pushing Mumbai's average totals to excellent in the final few overs. Pandya has batted nine times in this IPL season and has made more than single digit scores eight times. Each one of them has come at a strike rate of 100 or more while his 20-plus scores (six of them) have all come at a strike rate of 160 or more.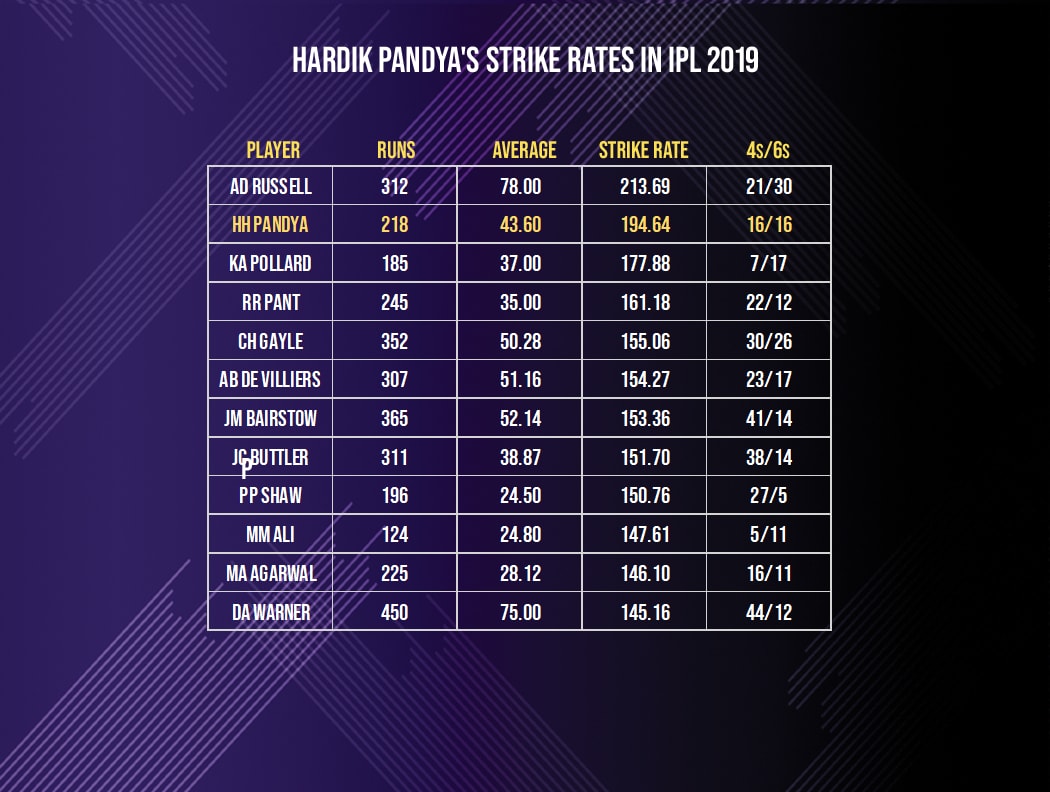 In four of the nine games, Pandya has remained unbeaten and in these matches, the strike rate has been above 220.

On Thursday, he once again came in to belt Delhi's bowling attack in the final few overs. Walking in a ball after the 15th over, Pandya took Mumbai's run rate from 6.88 to 8.18 during his stay at the wicket. He fell in the final over of the innings but by then, the all-rounder had given the innings some much-needed impetus.

Pandya has the second best strike rate in this season of the IPL for batsmen with more than 100 runs. He has struck at a rate of 194.64 which is the second best in the season after Andre Russell. His runs have come at an average of 43.60 which is his best in any season of the IPL so far.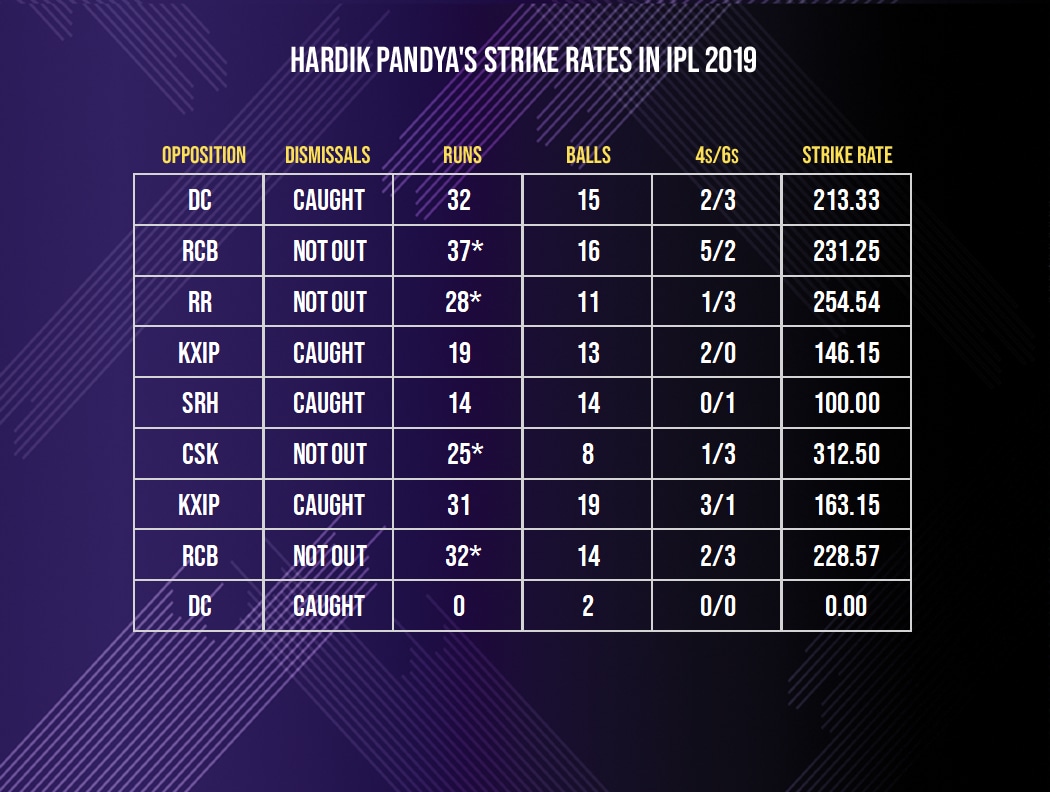 Pandya has also smashed the maximum number of boundaries he has in a season. He has 16 fours and as many sixes this year after nine innings with the bat. This makes it 32 boundaries in all, which is one higher than his tally in 2017 (11 4s and 20 6s) and 2018 (20 4s and 11 6s).

The kind of role he has been playing for Mumbai Indians this year will be what India eye from him at the World Cup. Batting behind a solid top-order means he most likely has a better platform than what he has for Mumbai currently. This means that more often than not he will be looked upon to add a final touch to the innings. The cameo appearances he has made for Rohit Sharma this year should auger well for India if he can replicate the same in the international stage in England next month.

First Published: April 19, 2019, 12:13 AM IST