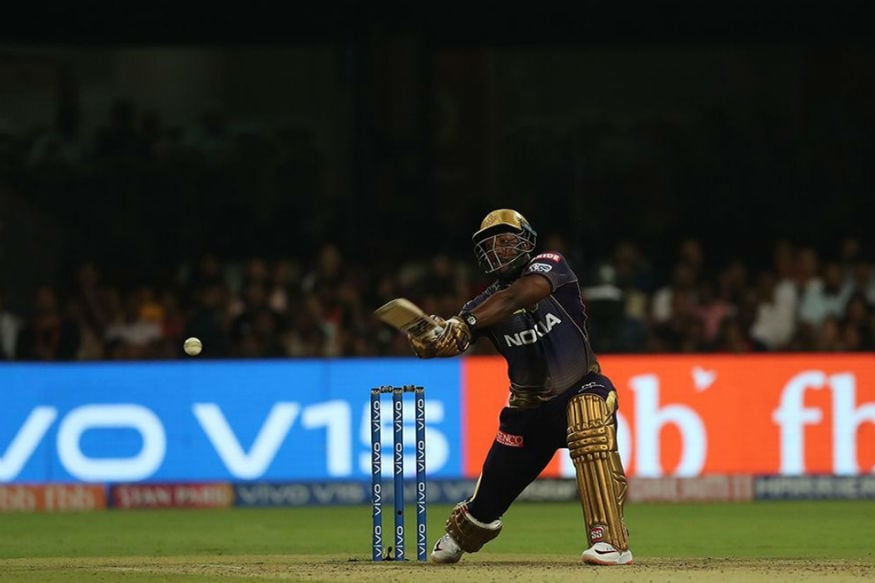 Andre Russell believes there's nothing impossible for him after the all-rounder smoked 48* in just 13 deliveries to help Kolkata Knight Riders pull off a heist against Royal Challengers Bangalore on Friday (March 5).
Needing 54 in the final three overs, Kolkata looked down and out and it felt like Bangalore will finally open their account this season. But that's when Dre Russ happened, and how!
The 30-year-old tonked three maximums in the 18th over before smacking Tim Southee for 29 runs in the penultimate over, leaving RCB out in the cold.
"I was confident when I went out to bat. DK (Karthik) was telling me to take a few balls to see how the pitch is behaving. I was watching in the dugout on TV and had a fair idea," said Russell, who was named Man of the Match for his Superman effort.
"When you need 68 off 20-odd balls, it doesn't happen everyday. You need to put your body on the line. The nature of T20 is such that one over can change the momentum. That's why I never give up. Once I am there, I know anything's possible."
"A part of me was saying that the runs needed were too much but I wanted to fight and eventually, we won with five balls spare. The support is good from the boys and I am in a good space so that I can express myself."
Russell slammed seven maximums and a four in his knock, and so far has made 207 runs in 77 deliveries this season. However, the Jamaican explained that there's a rather simple method to all this madness and carnage.
"No ground is big enough for me I guess, I just trust my power. Hand-eye coordination is the key (for low full tosses) as they aren't easy to hit. I try short arm jabs as extending the arms can put you in trouble. I can't explain much, I'd rather show that on the field," he said while grinning widely.
Meanwhile, Kolkata captain Dinesh Karthik heaped heavy praise on Russell but said the bowling needs to improve.
"Those kinds of knocks, you don't talk much. We trust him as a player. It's important to give him an atmosphere where he's happy and he just keeps performing. Yeah, it was hard to play strokes against spinners with the ball gripping but was easier against the fast bowlers," he gushed.
"I think as much as well he batted, it's time we all started to bowl better and help the batters. It was nice to see Lynny bat like that and take responsibility."
Chris Lynn, who himself scored a 31-ball 43 at the top, said "the billion dollar man keeps lifting his game" whenever the team needs him.
"We keep putting him in tough situations and he keeps lifting his game. He is just too good. 215 was probably par on that wicket. Both teams gave opportunities.
"We dropped Kohli and ABD and RCB also dropped a couple of chances. We had luck on our side. Change of fortune for us. It is unbelievable and entertaining for us. He keeps doing it. He is a billion dollar man for KKR."