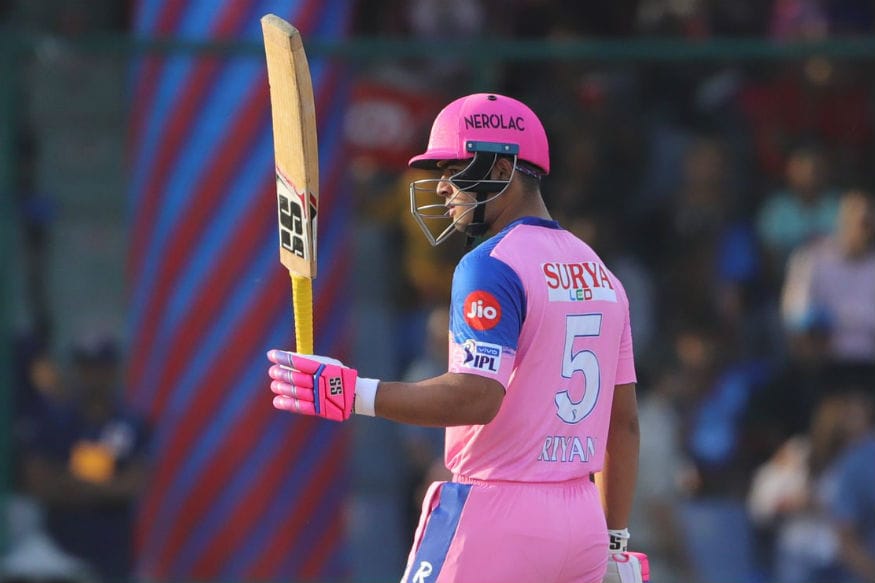 Yet another season, yet another mid-table finish after intermittent promising signs. The champions of the inaugural edition, Rajasthan Royals bow out of IPL 2019 without much to cheer about.

Yet, if they're known for one thing, it's their ability to produce young Indian talent year after year. The find for, and from, Rajasthan Royals this season is 17-year-old Riyan Parag.

The teenager was part of the victorious India Under-19 team in the World Cup last year, and has gone on to see some of his teammates become superstars. Prithvi Shaw and Shubman Gill have already played for India and become fixtures in their respective IPL teams.

Parag wasn't a regular for Rajasthan initially this year. He played only one match in the first half, and got consistent opportunities starting only with the ninth game. That's when he grabbed the chance, scoring crucial 40s in tricky chases against Mumbai Indians and Kolkata Knight Riders that helped Royals stay in contention for a play-offs spot till the very end.

What was evident in those knocks was Parag's calmness; there was not much slogging, but he got the runs under pressure with simple cricketing strokes. His returns strengthened one of Royals' weaknesses in the first half - the middle order.

That calmness and game sense was yet again on display at the Ferozeshah Kotla, although it didn't result in a win.

Parag helped Royals post a decent total after they seemed down and out, scoring his first IPL half-century (50 off 49). When Parag walked in, Royals were going nowhere at 30 for 4 in the sixth over. Some poor strokeplay led to Ishant Sharma bagging three, leaving Royals in the dumps within the Power Play. They needed someone to step up, and Parag did that.

Over the next five overs, Parag knocked around, along with Shreyas Gopal. The focus was on rebuilding, not counter-attacking. However, more trouble awaited when Amit Mishra weaved his magic in the middle overs, knocking Royals down to 65 for 7. All the established batsmen were gone, and Parag had to take them to a decent total all by himself. At that stage, he was on 17 off 27, with a mountain to climb.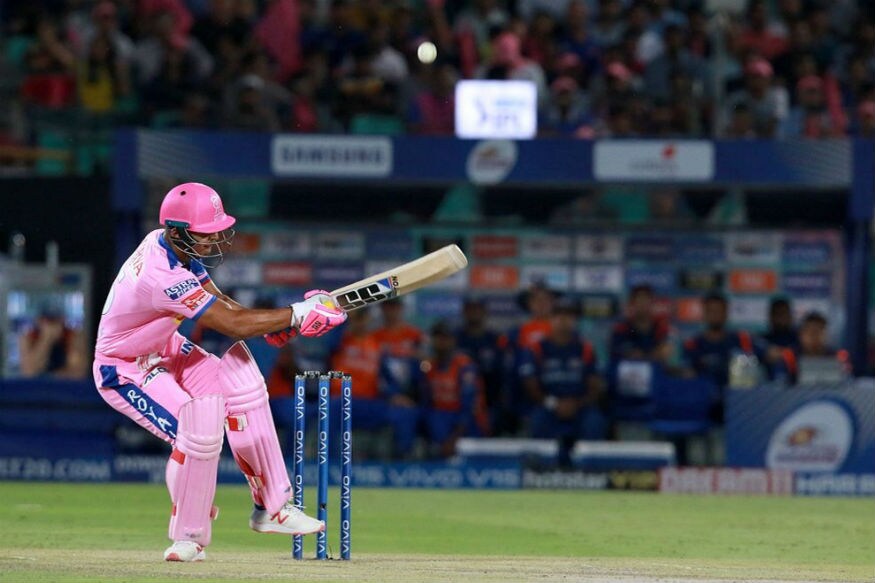 Riyan Parag in action. (Image: IPL)

Parag made the climb gradually, beginning with a couple of boundaries off Ishant in an 18-run 17th over. It gave Royals some sort of hope, which brightened when Parag smashed a couple of sixes off Trent Boult in the final over, the second one making him the youngest to score an IPL half-century.

"Parag has been exceptional, the way he handled pressure. This game he showed his character, it was tough for batsmen but he hung in there," said his captain Ajinkya Rahane at the post-match presentation.

Parag's knock gave Royals' bowlers something to work with, but it wasn't enough. The youngster needed support from his senior partners. Or, as Steve Smith said the other night, Parag showed the way for the rest of the side.

Parag's success in the second half of the season also betrays one aspect of Rajasthan Royals as a franchise; that they often take too long to identify their best combination. It was only in the ninth game that they realised Rahane was going nowhere as captain. It was only at that stage that they realised they had too many slow-coaches at the top, and removed Rahul Tripathi despite him scoring a half-century in the previous game. It was only then that they identified Parag as an able middle order batsman, who could also bowl useful off-spin.

In the last season too, Royals made Jos Buttler open the batting only from eight match, by which time they had already lost three games. This year, Parag's rise is a promising story, but it's yet another case of too little too late for Royals.

First Published: May 4, 2019, 8:29 PM IST