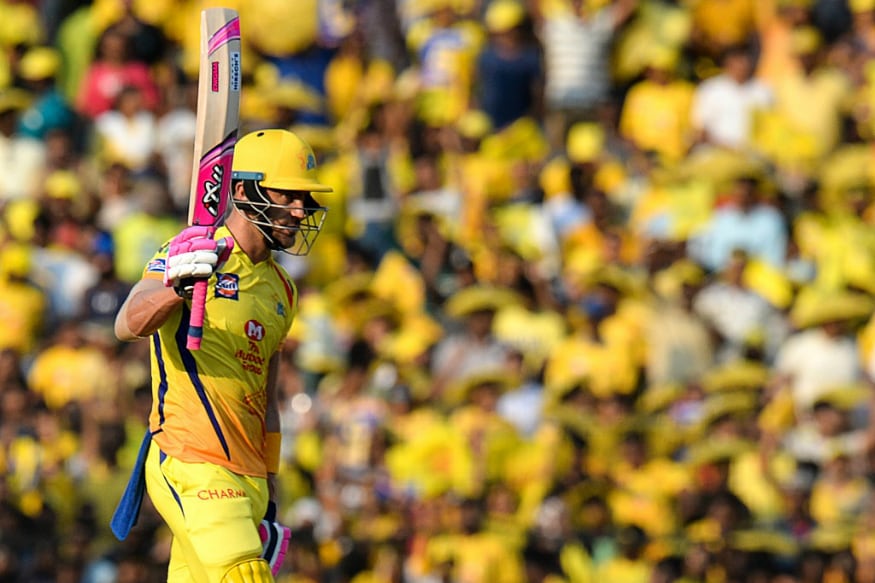 Chennai Super Kings had won nine of their thirteen matches heading into the final game of the league stage of IPL 2019. They have clearly been the team to beat this IPL season but as they head into the playoffs, the contrasting form of their openers - Faf du Plessis and Shane Watson - will worry them.
du Plessis raced to a brilliant 96 in 55 balls against Kings XI Punjab on Sunday at Mohali while Watson, for the eighth time this season, was dismissed for a single-digit score. The duo combined in another disastrous opening partnership of 30 and never really got going together.
This has been a major fallacy for CSK this season. Earlier with Rayudu and Watson, neither were scoring runs but with du Plessis striking form, the top-order is made to look better but hardly is because the runs have all come from one end. The acceleration is the worst for any team's top-order this season.
Before the game on Sunday, Chennai's top-order (batsmen at 1-3) had made just 847 runs - the worst by any team - while striking at a rate of 115.5 (again, the worst for any side). Watson's and Raina's form has had much to do with this.
The Australian has been in disastrous form this season except for the one match he struck 96 against Sunrisers Hyderabad. In the remaining 13 matches, Watson has scored over 30 just thrice while making eight scores between 0-10. Watson's season average is his worst in any season of the IPL.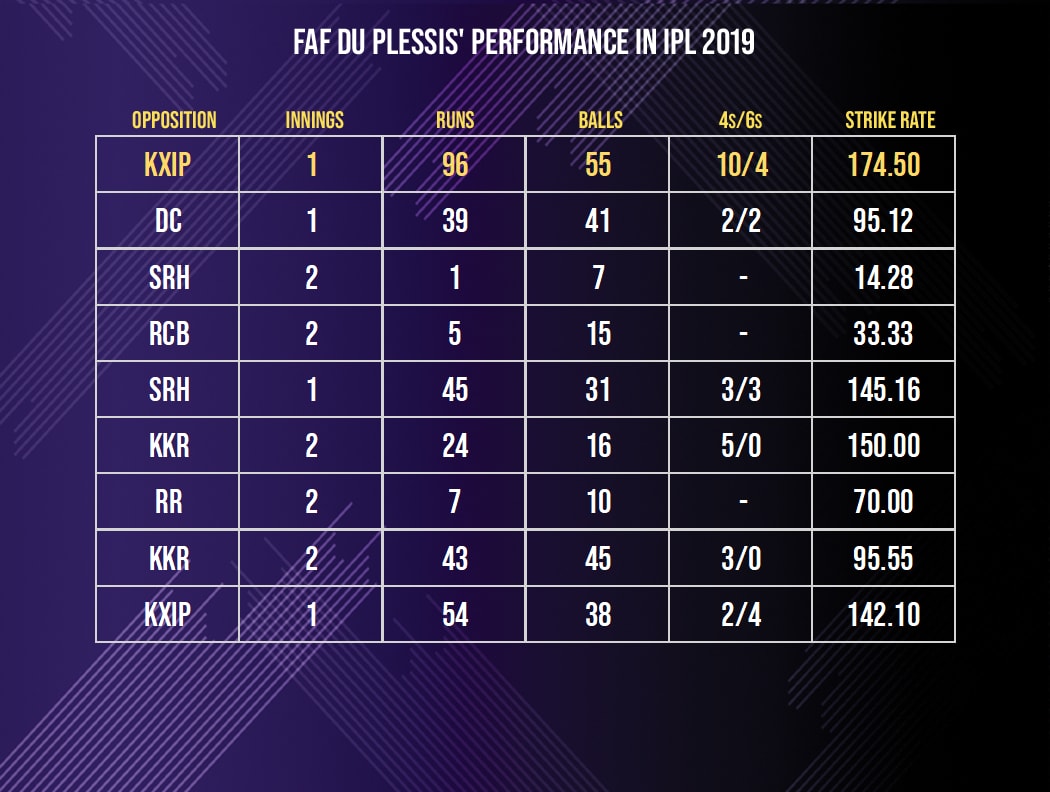 On the other hand, du Plessis has been an enforcer at the top, redeeming the reputation of Chennai's top-order. The South African has five scores of 30 or more in nine innings. He has recorded single-digit scores in only three matches. When he has started off, du Plessis has managed to carry on, particularly when batting first.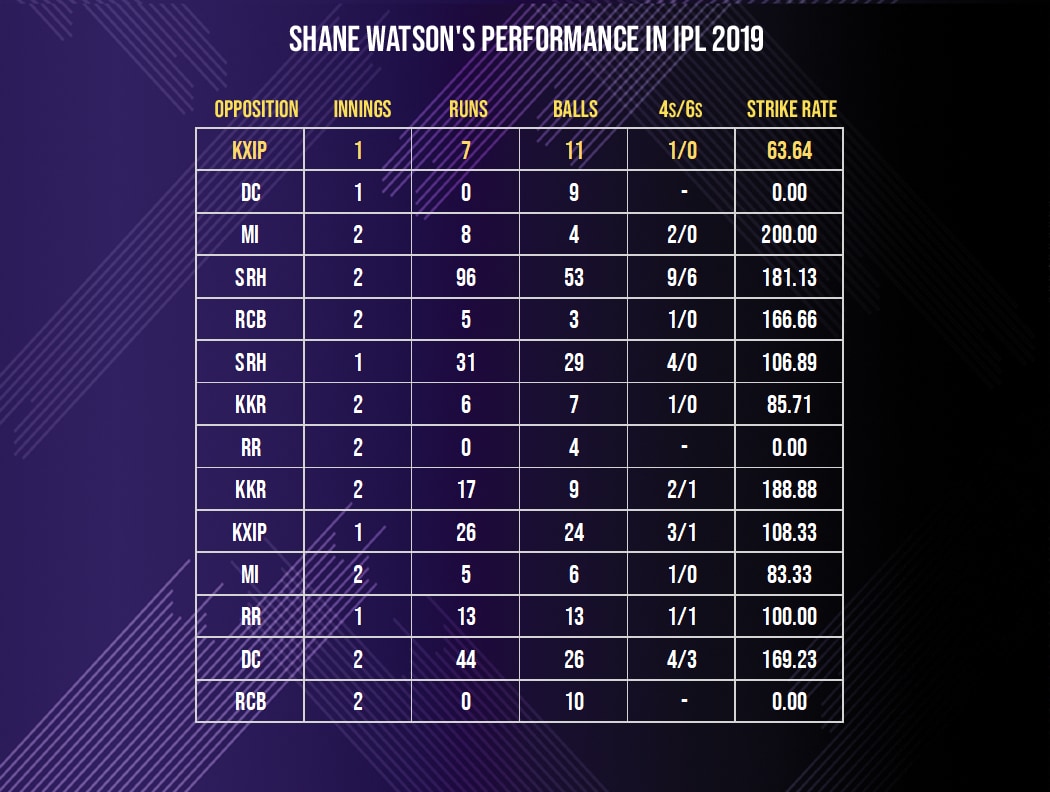 In the first innings, du Plessis has scores of 54, 45, 39 and 96 this season. He has been inconsistent batting second while Watson has been virtually non-existent. CSK are known to give a longer rope to their players and this has helped Watson but as the playoffs approach, these two openers need to click in sync.