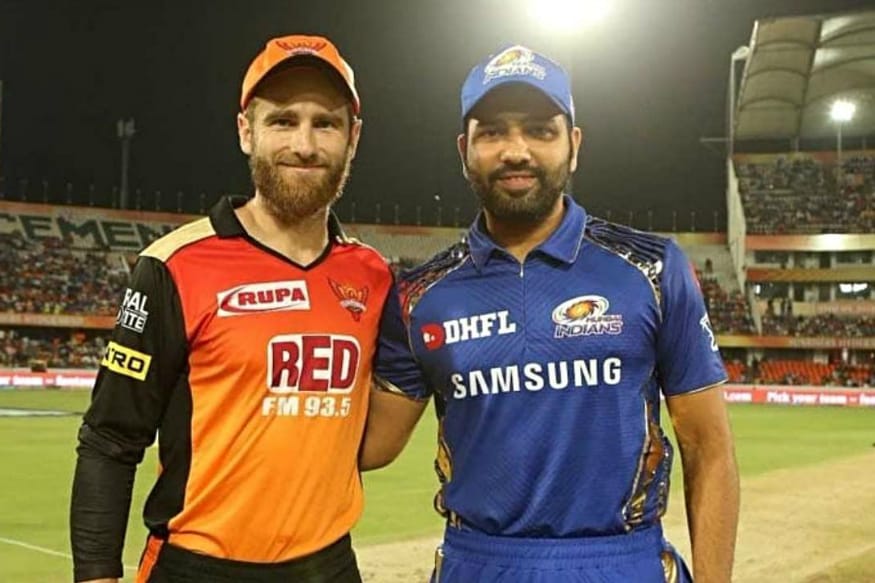 RCB became the first team to be eliminated from IPL XII after their match against RR was washed out.

RR continue to stay alive in the tournament but just barely.

Let us analyse the most probable playoff scenarios for the 7 remaining teams in IPL 2019:

Royal Challengers Bangalore
(13 matches: 9 points)

RCB are the first and only team who have been ruled out from making it to the playoffs in IPL 2019. A win in Bengaluru was a necessary condition for them to stay alive in the tournament. But a rain-forced abandonment shattered their hopes in what was turning out to be an exciting finish.

Rajasthan Royals
(13 matches: 11 points)

RR have made a stupendous comeback against all odds to be at the 5th position in the points table. They need to beat DC in an away game to remain in contention for a playoff berth – no means an easy task against the league toppers. Then they depend on the results of other teams for qualification – SRH needs to lose both their matches and KKR and Kings XI can, at most, win one of their remaining two matches for RR to make the playoffs as the 4th team on the points table.

Delhi Capitals
(12 matches: 16 points)

DC's clash against CSK in Chennai will potentially decide who tops the points table this year. DC's last match is against a resurgent Rajasthan (whom they beat in their opening encounter in Jaipur). If DC beat CSK but lose to Rajasthan and in turn CSK beat Kings XI, then DC might just pip CSK on a superior NRR and top the table unless MI win both their matches, in which case they might top the table (they have the best NRR amongst the three).

If DC lose both their matches and MI wins both its encounters then DC will move down to Number 3 and not have the advantage of playing the Qualifier 1 and will instead play the Eliminator.

If DC wins both their matches, they top the table.




Chennai Super Kings
(12 matches: 16 points)

CSK would be favourites to beat Delhi at home where they have a 5-1 record this year. However, they will have a tricky last match against Kings XI in Chandigarh. Their NRR is in the negative (only team in the top 4 to have a negative NRR) which suggests that they need to win both their matches to top the points table.

However, if they lose one of their remaining two matches, they would then hope that Delhi loses a match by a big margin (or preferably loses both) and MI loses at least one of its two remaining matches – this may still ensure that CSK tops the table.

If they lose both their matches and MI wins both its encounters then CSK will move down to Number 3 and not have the advantage of playing the Qualifier 1.

Mumbai Indians
(12 matches: 14 points)

MI have two home games remaining against SRH and KKR. A win in any will guarantee them a place in the playoffs. If they win both and CSK and DC lose one each then MI will, in all likelihood, top the table on a superior NRR.

However, if they lose both their matches (and their NRR also drops significantly) and KKR beat Kings XI and SRH beat RCB, then there is a minor possibility that KKR (tied with MI on 14 points) edge them out on NRR.

Sunrisers Hyderabad
(12 matches: 12 points)

SRH qualify for the playoffs if they win their remaining two encounters against MI and RCB – both away.

Even one victory will almost guarantee them a place in the playoff as though they could be tied with a number of teams on 14 points each, their NRR (0.709) is by far the best in the tournament.

They can lose both their matches and still qualify if DC beat RR and KKR and Kings XI do not win more than one of their remaining two matches. Then, should a situation arise with SRH, KKR and Kings XI, all tied on 12 points each, SRH should qualify on a superior NRR.

Kolkata Knight Riders
(12 matches: 10 points)

If KKR win both their away games – against MI and Kings XI, they will end with 14 points. If SRH loses both its matches it remains on 12. In such a scenario KKR qualify as the 4th team. This is the best possibility for KKR.

If KKR lose any of the two remaining matches, then they would need DC to beat RR, SRH to lose both their matches by big margins and Kings XI to lose at least one of its remaining two matches. In such a scenario, there will be a three-way tie between KKR, Kings XI and SRH (12 points each) for the 4th position and KKR might scrape through on NRR though the probability of this happening is very low as SRH has an exceptional NRR currently.

Kings XI Punjab
(12 matches: 10 points)

The equation for Kings XI is almost exactly similar to KKR.

If Kings XI win their remaining two encounters – both at home – against KKR and CSK, they will end with 14 points. If SRH loses both its matches it remains on 12. In such a scenario Kings XI qualify as the 4th team.

If Kings XI lose one of the matches, then they would need DC to beat RR, SRH to lose both their matches by huge margins and KKR to lose at least one of its matches (by a big margin). In a three-way tie between KKR, Kings XI and SRH (12 points each), Kings XI would then hope to go through on NRR. This scenario, however, has an extremely low probability as Kings XI not only has the lowest NRR amongst the three but it is also in the negative.

First Published: May 1, 2019, 1:33 PM IST