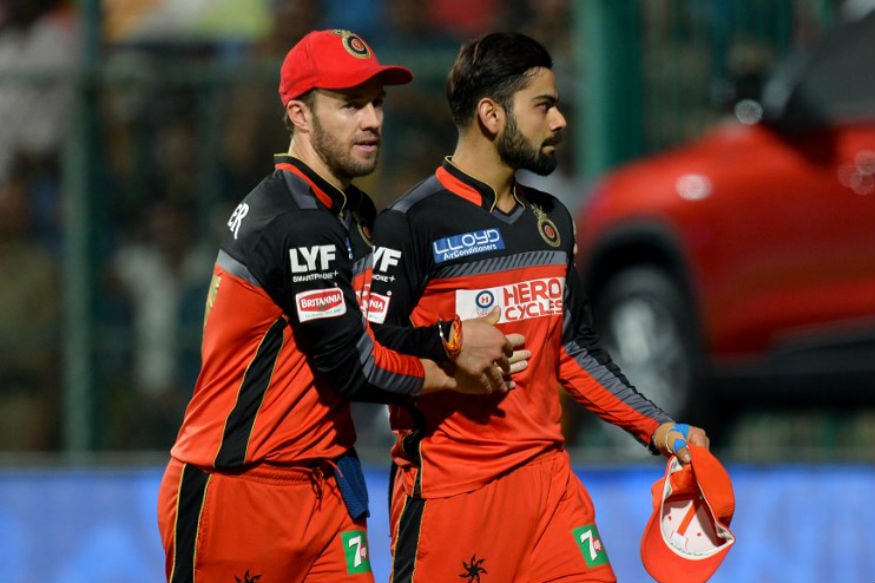 Gurkeerat Singh Mann, whose 48-ball 65 was key to Royal Challengers Bangalore beating Sunrisers Hyderabad in their final IPL 2019 match, said that the team atmosphere in the RCB camp was a good one despite results not going their way this season, thanks largely to two senior pros – skipper Virat Kohli and AB de Villiers.
"I just know this thing that the whole atmosphere of the team is brilliant and AB and Virat bhai whenever they get a chance they talk to the youngsters and motivate them and give them a certain role and then it is up to the youngster to prove good on their word," Mann told reporters after the match.
"I'm feeling very good, it was high time we did something for the crowd at least. I'm happy I stitched a partnership and even though I couldn't take the team through till the end, I'm happy that I batted well and the crowd had something to cheer about."
The batsman that his plan was to anchor the innings after they had lost three key wickets in quick succession.
"I think that was the plan, you know I had to anchor the innings and that's what we were focusing on. I thought whenever I get a ball I will try and hit a boundary but I will not take much risks.
"We also had Colin De Grandhomme come at the end of the innings so we knew that we can take them down but fortunately we (Mann and Shimron Hetmyer) had a good partnership and we went along."
Mann admitted that having plenty of overs left to bat was a good thing since it gave him time to build his innings and not simply have to go from ball one.
"I think whenever you go into bat you have to prove yourself and do well for the team and fortunately for me I had a lot of overs left so I could build my innings. I was just feeling confident.
"Whenever you play with a player like Hetmyer you don't need to do anything. So I just wanted to rotate the strike and give it to him as much as possible.
"Usually what happens to the middle-order batsman is that you don't get lot of balls to play and you just have to hit out in the last three or four overs when you get strike.
"So, I was fortunate that I went into bat in the third over so I had a lot of time on my hands."
SRH opener Martin Guptill, meanwhile, admitted that they could have put more runs on the board in the first innings but gave full credit to Hetmyer and Mann, whose partnership helped resurrect RCB's chase.
"From the start we had we should have definitely got more but that happens sometimes in cricket. We got ourselves back in it with a great final over.
"But hats off to the Bangalore boys, that one big partnership (between Hetmyer and Mann) really took the game away from us."
He also complimented skipper Kane Williamson for batting through the innings and getting the team to a respectable total even as other batsmen came and went.
"Kane's very adaptable. He can bat anywhere in the top 6. He can be a good finisher while he may not have as much power as other guys he can kill bowlers with placements.
"He came in at a tough time when we had lost two wickets like that and then he had to rebuild the innings. That last over was reward for a hard-fought innings."
He also defended Rashid Khan, who had a rare off day as he took just one wicket and conceded 44 runs in his spell of four overs.
"That can happen. It's T20 cricket, you're not going to bowl wicket overs every ball. There are times when you're going to go at 10 an over and unfortunately for Rashid it was tonight for him.
"He's bowled really well for us in the tournament while he probably hasn't picked up as many wickets as he would have liked, he's gone under 7 runs an over for the most part."