The season of 2012 still rankles for fans of the Delhi franchise (Daredevils before and Capitals now). In an inexplicable move, table toppers Delhi Daredevils, dropped their premier strike bowler Morne Morkel for the second Qualifier against Chennai Super Kings and failed to make the final.
Since then six seasons have gone by and the disappointments have only piled up — 9th out of 9 (2013), 8th out of 8 (2014), 7th out of 8 (2015), 6th out of 8 (2016), 6th out of 8 (2017) and 8th out of 8 (2018). From title-challengers in the first few seasons, the Delhi franchise became the laughing stock of the league.
Falling ticket sales in home games coupled with loss of brand value in these last six seasons meant that GMR Group, who brought the franchise for $84 million in 2008, sold 50 per cent of their ownership stake to the JSW Group for reportedly $550 million.
And the change in ownership has brought about a change in fortunes. The Capitals have booked their berth in the Playoffs with a couple of league games still left in the season. While the head coach Ricky Ponting has stayed in the role, the faith that Delhi showed in bringing young players like Shreyas Iyer, Prithvi Shaw and Rishabh Pant into the side is finally starting to pay rewards.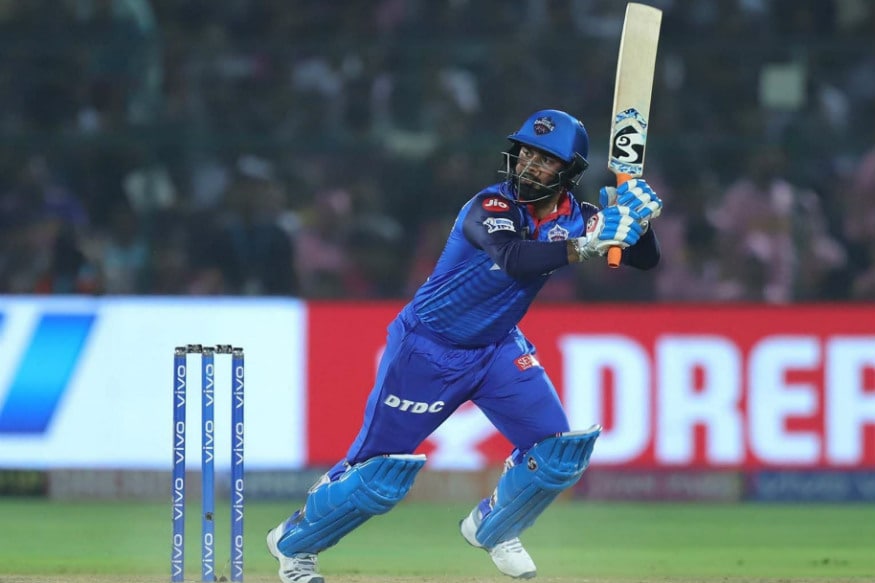 (Image: IPLT20)
Shaw is the youngest of the trio at 19, Pant is 21 while skipper Iyer is the oldest at 24. Iyer was handed over the reigns of the team mid-season in 2018 after joining the team in 2015. Back then Iyer was brought for Rs 2.6 crores at 20 years of age and emerged as the IPL Emerging Player of the season, with 439 runs in 14 games.
With Delhi once again faltering at the start of IPL-11, captain Gautam Gambhir walked away from the captaincy, and was eventually left out, with the side hedging all their bets on their young blood.
"We have to give credit to the owners and the way they invested in Iyer, Shaw and Pant. They put faith on them 3-4 years ago and they have become really good players now. Success like this doesn't happen overnight. Last year we felt we were very close to playing some great cricket and close to qualifying," Ponting told the Delhi Capitals official website after qualifying for the Playoffs on Sunday.
Iyer's Mumbai colleague Shaw was a revelation last season, scoring 245 runs in nine games the age of just 18. The one-time child protégé has carried that form into domestic cricket and was eventually selected to the Indian Test side as opener last year.
The biggest start of the trio was Pant. IPL-11 was the breakthrough year for him as he ended up as the second-highest run-getter in the season with 684 runs including one century and 5 fifties and a strike-rate of 173.60.
"Last year Rishabh was second leading run-scorer and (Trent) Boult was second leading wicket-taker but didn't add up to anything. We had outstanding individual performances but didn't mean anything. This year we have shared things around — Rishabh has won two games off his own bat, (Shikhar) Dhawan has played well and (Kagiso) Rabada is leading wicket-taker by a long way. Great team performance and sign of a good team," Ponting said.
While young blood formed the pillars of the side, new additions like Dhawan and Rabada have played major roles in turning things around. The Delhi opener, who returned to the team from his home state after more than a decade, is the leading run-getter for franchise this season with 451 runs in 12 games at an average of 41 with five half-centuries.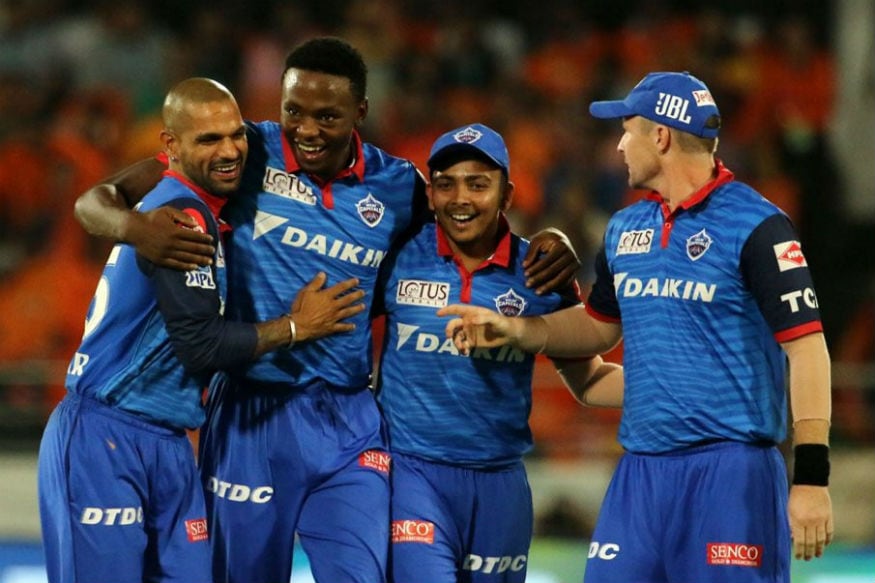 IPL T20
The southpaw's second half of the season has been especially prolific — 152 runs at strike-rate of 116 in first six games compared to 299 runs at a strike-rate of 151 in the next six. South African paceman Rabada, who missed last season due to injury, has been a revelation — picking up 25 wickets at an average of 14.72.
"I am coming back to the Delhi Capitals after a long journey. I have learnt a lot, of course, as a human being as well. When I left, I was just a 21-year-old and now I am 33. I have learnt lot of things, made mistakes, improved myself and grown as a human being. I loved my journey. It's good that I am coming back to Delhi Capitals with a lot of experience. When I left I was a rookie and now I am pro and I am going to share all that experience with the young boys in the team," Dhawan had told CricketNext before the season in an exclusive interview.
The success of Dhawan and Rabada along with Iyer's resurgence, who now has 383 runs in 12 games with three fifties, means the Capitals have managed to overcome the slowness of Ferozeshah Kotla and won their last two games on home turf with ease.
"I think we've grown tremendously as a team in the season so far. We started solid and then lost matches we definitely should have won. As we go along, we're trying to identify the key areas we're lagging behind in and work on them in order to ensure victory for the Delhi Capitals," Rabada told CricketNext in an exclusive interview earlier this season.
Dhawan has been part of the successful Sunrisers Hyderabad side in the last few seasons, winning the title and finishing runners-up in the last few years.
"I wasn't in this side for 10-11 years. It is a clean slate with new name, owner and team. Boys were hungry and wanted to do well. Everyone chipped in and we got a good balanced side, any team with good Indian batsman in IPL helps," Dhawan said on the eve of their 13th match of the season against Chennai Super Kings in Chennai on Wednesday.
The Delhi franchise's fans are now finally starting to dream again and as England football team's fans had their mantra in 2018 Russia World Cup — 'It's Coming Home' — the same chant is slowly gaining steam for the Capitals with the title within touching distance.