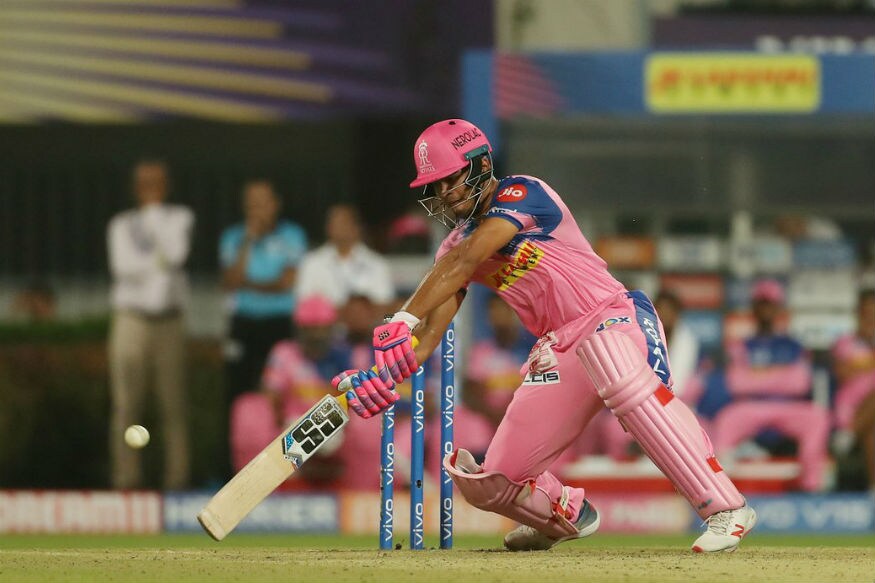 It was a day to remember for Rajasthan Royals as Riyan Parag and Jofra Archer took their side to a narrow three-wicket win over Kolkata Knight Riders. While Archer has been their most consistent performers throughout the tournament, Parag has emerged as the one for the future.
Commenting on the impressive batting display by young Parag, Royals skipper Steve Smith said, "I think he's 17. But he's terrific young kid and works really hard. The way he batted, even in the first game that he played, he probably taught a lot to the experienced players a little something out there, even myself.
"He played with a really cool head, calm and composed, and he did the same today. He just came out and played with that freedom. He didn't worry too much about anything.
It's not just the batting, but his bowling also left Smith impressed. Initially an off-spinner, Parag transformed into a leg-spinner depending on the need of the team. To this Smith said, "I think he's got terrific skills with the ball. He bowled really well in his first game against Chennai and I thought he bowled really well today. He only started bowling the stuff he's been bowling three weeks ago.
"Before that, he was just a genuine off spinner. So the kid learns really quickly and that I think is a sign of a really good player and someone that has a really good future."
But just when things started to fall in place for the Royals, it's time to bid adieu to Englishmen Archer and Ben Stokes who'll be appearing in a series against Pakistan before the World Cup.
Upon his departure after a memorable win, Archer said, "I feel really excited. The tournament didn't go as well as we liked, but moments like these really make me cherish playing for Rajasthan.
"Anyone that comes in to replace me and Stokesy will do a great job, I'm sure of that. I'm grateful for Rajasthan to take a chance on me, having not played any international cricket."
On the other hand, KKR skipper was visibly disappointed after his side succumbed to sixth straight defeat in the tournament. Karthik touched upon the fact that the side is ending up on the losing side despite playing good cricket.
"I'm a little disappointed. Thought we were in it to win, but it wasn't our day. I have kept saying that winning always feels good, but when you lose close games like this you feel 'wow, when are we gonna get there'.
"In the final over we were looking to go full and on the stumps, obviously the first edge didn't help and then the equation got easier. Second shot was a good one. You can't put too much pressure on the bowler. Wet ball; dew on outfield, it didn't help us.
On the road ahead, Karthik said, "Happy with the way boys fought, not happy with the result. A lot of it will boil down to how much they trust me as a leader. It's important to keep the mood of the dressing room good. The fact that we are not able to cross the winning line is not a good feeling."